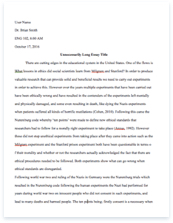 The whole doc is available only for registered users
A limited time offer! Get a custom sample essay written according to your requirements urgent 3h delivery guaranteed
Order Now
First and foremost, let me thank the university for the generous grant for our school's classroom libraries. It is definitely a commendable gesture. This grant would benefit my classroom greatly because these little Special Education grades students are mostly visual or active learners. By visual learners, they refer to students who learn best by looking at visual aids that explain the lessons to them.
As for active learners, they refer to students who understand better by having hands-on, whereby they can touch the objects personally. I have made these conclusions based on my observations of the students during lessons. The students are more easily captivated by the colourful pictures and interesting stories that I show to them from the only few available library books from my classroom.
There are very limited story books left behind by the previous teachers and these books are already torn and worn out from overuse. Despite the worn out conditions, the students still love the books very much and they have read and re-read the books many times. They enjoy being allowed to choose their book to look at but it could better stimulate their minds and further develop their interest in reading and learning if they have new books to read during lessons.
I would very much liked to have new books given to them but as a result of my limited budget, I am unable to purchase more books for the classroom library, so there are hardly any useful resources for my students in class. I can only borrow books from the public library but this is very inconvenient and I cannot borrow enough to satisfy each child. The little children look forward to having nee books and it saddened me to think that they are deprived of having new library books in our own classroom.
Although there are only eleven students in my class, every individual child is different and it is our duties, as educators, to help develop them to their fullest potential. The most effective way to get this done is to create a conducive environment with a variety of learning context and the best way is of course to provide a vast selection of different books. If the books are in the classroom, they are readily available when the children need them.
According to linguistics' findings, writing and reading have long been considered by educators to be related and essential activities of effective classroom learning. Reading materials such as storybooks will help to develop the students' imaginations and writing skills. In Loban's research (1963) on students' reading and writing development, it has been discovered that "students' who write well also read well". Reading has been found to have a significant impact on the students' school results as it helps to stimulate the students' minds, especially in very young children.
During the reading activities, students can learn to formulate ideas in their minds, reflect on them and change their impressions as meanings develop. Students can even learn the writers' style, the writers' use of ideas and conventions which will help them when they write their own stories. My students can this use the library books as reading texts as a model that they can follow. In fact, research has also shown that "in the classroom, students do best academically with frequent and extended opportunities to read and write and when exposed to a body of literature that represents a variety of genres, topics and styles".
Therefore, my students will be at a disadvantage because they have constant exposure to only the same old books which are not only tattered and torn but limited in genre exposure as well. In order to improve the academic performance of my students, I need the grant to purchase the necessary library books to exposure my students to a wider selection of books, especially when they can appreciate the idea of being allowed to select their own books for reading.
Besides, with the grant, I will be able to purchase a wide selection of books to cater to the different developmental levels of my students as well. I need books of a higher difficulty level to further stimulate the minds of the higher academic achievement students. Thus, I feel that we should not deprive my students of the opportunity of a wider reading.
Related Topics