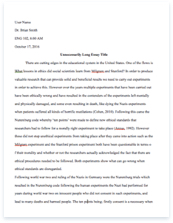 The whole doc is available only for registered users
A limited time offer! Get a custom sample essay written according to your requirements urgent 3h delivery guaranteed
Order Now
I am very glad to be in your class this year for language arts and social studies. My brother and sister had you and said that you were quite a nice teacher. From the first few days of school I also think that you will be a fairly nice teacher. While I was re-reading your letter I noticed that you this was your 34th year teaching and sadly your last. I don't exactly know where Carthage High School is, but I'm pretty sure it was a good school if you taught their.
I do not have you for study which I found quite odd since I'm in your class. I'm also wondering what day of the week are you in the LRC after school, because on very few occasions I may need to come. Are you sure he eighth graders are getting there laptops after Labor Day because in stations (I forgot which) they said we were getting them before Labor Day, nevertheless I am still exhilarated about getting the laptops back so I don't need to write.
My family isn't very unique but we are still quite interesting. My mom is a stock broker working at Edward Jones, and my dad works at a company called Lakeside which makes machines for sewage processing plants. My sister left for collage last Thursday. She is majoring in Industrial design at the University of Illinois. My brother is a junior at Prospect High School. And I am an eight grader in Mrs. Hilliard's class.
My favorite things to do for recreation are archery, fishing, basketball against my dad, and track and field. Now that my sister is in collage my dad, brother, mom, and me can now go out for barbecue and have grilled foods more often. I'm very excited that this is my last school year at Holmes and I can share it with your last year of teaching
Sincerely,
Student
Related Topics