Lesson from the Classroom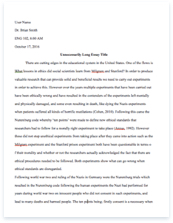 The whole doc is available only for registered users
A limited time offer! Get a custom sample essay written according to your requirements urgent 3h delivery guaranteed
Order Now
Having not have taught before, I have gained tremendous amount of insight into student focus teaching techniques like student participation, making the class interesting, eliciting, drilling etc. I did not know that too much teacher talk was not good, because that was what I was brought up with at school and at university. The teacher talks and you take notes, or copy down points from the board. I must admit that when there was too much TTT, I as a student would switch off. My TTT has improved compared to when I started the CELTA. It does help to know that the less I talk, the more students learn.
I am therefore pleased with my overall progress in my teaching practice sessions. I do however need to revise my grammar rules and remember to always use the 'CELTA way' like concept checking and maintaining a student centred class rather than a teacher centred class. I need to be more time conscious as well as tuning into what the students need rather that just working through my lesson plan. I think this will improve with experience.
I have gained a lot by observing both experienced and CELTA trainee teachers. I think I have gained most by observing my CELTA colleagues. I have learnt from their mistakes and picked up many good techniques from them. I would like to highlight an example that I used in my teaching practice. I was teaching the elementary class and was using intonation to correct grammar mistakes. I was told by my tutor not to use intonation to correct grammar, as the use of intonation does not make the point clear to students at elementary level. He suggested I mention the word 'grammar' to get students to think about their grammar mistakes. In my mind, I thought this won't work. I felt this until I watched another CELTA trainee use it. To my surprise, it worked very well. It will definitely be something I will use to highlight grammar mistakes at elementary level.
As for the experienced teachers I have observed, I came across some very interesting ones.
A teacher in a foundation business class ran a very good class. It was good because it was student centred, the context flowed throughout her lesson and she had a lot of student participation.
In another class I observed, the students seem to have made the teacher angry after a test they had. In the second part of her double lesson, she had organised a game to practice the student's language skill. 1 out of 3 groups she had organised wasn't interested in the activity. Instead of motivating them to play the game, she got angry and took their games away. I have learnt that when you get angry, it never looks good on the teacher regardless of whether she was right to do so.
The teacher's role in a class is a very important one. When a teacher shows that he respects and values his students, the same respect is returned from the students. I felt this when I observed an experienced teacher at this college. I also noticed the same teacher used quite a bit of Arabic in his explanation when students did not understand him. I don't think this is a good thing as students are there to learn English. Although his class went well in the sense of having good student participation and having enjoyable tasks, he used a lot of teacher talk to explain instructions, sometimes in Arabic.
Strategies that have worked well in my classes was to always set a context to give students a base to work from. An example of this is when I gave a listening focus lesson on 'Roger the garderner'. I set the context by showing students pictures of flowers and asking them if they knew the names of them. This also served as a dual purpose of teaching them vocabulary. The context also flowed with the following teacher's topic on occupation. Setting the context gives the students a feel of what the topic of the day was going to be and sticking to the context makes it easier for students to understand the language used.
A class that I though that had not been successful was when I had planned too many tasks for that lesson. The class had to be rushed, the students did not get a chance to finish the task set and I of course went over time. I could have improve on this by planning my class better in terms of focusing on one or two task and branching out, instead of planning four different task in a forty-minute lesson.
I think there are many ways I can improve my teaching techniques. The first thing I can do is probably go through all my CELTA notes, teaching practice feedback and read my prescribed text again to refresh my memory on what was taught in the last three months! In any work place situation, it is always important to ask for advice or opinions from other teachers or even make arrangement for them to come and observe me and for me to observe them and provide feedback. I could also subscribe to language teaching websites and participate in language development conferences. According to Scrivener, I should also find out about other approaches to teaching or even specialise in other areas like computers or business in order to enhance my professional development.
REFERENCE.
Scrivener, Jim, "Learning teaching – A guidebook for English language teachers" 2nd Edition. 2005
Riddell, David, "Teach yourself – teaching English as a foreign/second language", 2003
Related Topics