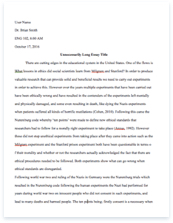 The whole doc is available only for registered users
A limited time offer! Get a custom sample essay written according to your requirements urgent 3h delivery guaranteed
Order Now
What challenges did Lenovo face after the acquisition?
The rise of Lenovo is based on two factors-internal and external. Internally, China opens her market and allows personal business growing. Externally, U.S. and Japan leads the global marketing and manufacturing strategy. China has luck to plays an important role in this industrial windstorm. Nowadays, Chinese company could raise tremendous capital from its domestic market and invest in oversea business, such as Geely Automobile acquired Volvo. Lenovo is the pioneer of such investment. And Lenovo demonstrate a good example that Chinese company and enterprisers could play globally, and play fairly.
It is only 30 years that China opens her market. Although Chinese people and business man have experience of global trading historically, the world seems strange after the country suffering 20 years war time and 20 years political movement. The enterprisers need to learn the rules of modern business. And they need to learn how to run business globally and survive from the harsh competition. In sum, the capability of the Management of Legend decides if Lenovo could survive after the acquisition. It seems they did a good job during the last 9 years since 2004, at least, better than Dell. But to me, it is not good enough.
Challenge 1: Whether Lenovo could survive from the cultural and operational merge?
Answer: Yes. Due to the less channel difference (Lenovo focuses on desktop, IBM focuses on Laptop), there is so less conflict in operation. Like the article cites: It is a match made in heaven. And luckily and respectfully, Lenovo adopt IBM management without give major replacement for global business. In other worlds, Lenovo embrace American culture and rules for the company. It is wise but riskily. There are failure examples, such as TCL (a Chinese multinational electronics company. In 2010 it was the world's sixth-largest television producer) went on adventures in Europe, but not quite success. The main reason is the management in Europe doesn't work well with China head quarter.
Lenovo moves its head quarter to New York State. It is a key point of success. Basically, I guess Lenovo learnt from TCL and don't want to lose the control of oversea management. (12 hours of time difference between US and China). It will provide Management of head quarter a quicker and accurate judgment based on the marketing movements (U.S. is the main market and direction of laptop sales). And how Lenovo survived from the culture merging? Lenovo gives its answer: "trust the other person". Maybe due to the long term of IBM's investment of manufacture in China, or history of Lenovo's distributing of imported computers, the two combined Management didn't have too much trouble in working together. And they have one united goal: to become better.
Challenge 2: Whether the innovation would slow down, quality would suffer?
Answer: No. The innovation remains an acceptable speed to meet industrial standard. The quality doesn't go down, but goes up. The increasing share of Lenovo shows that the quality is accepted by consumer in marketing wise. Right now, Lenovo push its new product "Yoga", which is a leading concept in laptop. It has touch screen, high standard configuration. Moreover, Yoga can be folded 180 degree to form a tablet. Lenovo continues IBM's leading innovation in laptops. I still remember the commercial that a truck runs over a Think pad, and the laptop is still working! IBM uses to be the fashion of laptop. It uses to be the most trusted laptop chasing by business person. However, Lenovo meets Steve Jobs. And the later one changes everything. Right now, iMac dominates the portion. Lenovo needs a designer, or a leader to build a light weight, durable use laptop to compete with iMac. It takes time. But Lenovo has to do that. Otherwise, it will end up as Dell.
Challenge 3: Whether the local brand Legend could win acceptance of global market?
Answer: Yes. The article spends a lot of paragraph on the brand buildings, the strategies and risks of Lenovo. It seems Lenovo did a good job. The answers are similarly to the first challenges. However, acceptance is not equal to recommend. As I noticed in US market, HP, Dell, and Apple are still major players. Maybe it is hard for a foreign company to build brand value inside US comparing with domestic company. However, two things need to be done to make the change – a higher performance of laptop than industry level; a competitive price.
Maybe it is time to approach the fourth strategy- Lexus/ Toyota strategy. If it is so hard to pull up the whole brand value, it is easier to build a luxury brand. A brand represents luxury style and focus on business segment. The brand will be brought out to compete with iMac directly. I am not sure Think pad is a good candidate. But Yoga is a good step forward.
Related Topics