Leading the Renaissance of Good Local Governance, Peace and Order in the Philippines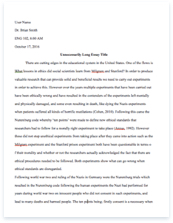 The whole doc is available only for registered users
A limited time offer! Get a custom sample essay written according to your requirements urgent 3h delivery guaranteed
Order Now
State of the DILG Report of Secretary Jesse M. Robredo First Semester, 2011 For the last 12 months, the Department of the Interior and Local Government has been a steady and reliable driving force behind President Benigno S. Aquino III's strong and determined pursuit to restore good governance in the Philippines — a kind of governance that observes and adheres to transparency, accountability and responsiveness — and enhance the peace and order condition throughout the country in order to successfully sustain local economic development and poverty alleviation initiatives that his administration has slowly but surely put in place. As aptly captured in the DILG slogan, "Biyaheng Pinoy: Tapat na Palakad, Bayang Maunlad', the DILG led the journey towards good local governance through the following major policies and programs: 1) the full disclosure policy on the budget and finances of local government units and agencies attached to the DILG as an anti-corruption tool; 2) the recognition of high-performing LGUs through the Seal of Good Housekeeping and the Performance Challenge Fund; 3) the Institutionalization of Partnership with Civil Society Organizations (CSOs); and 4) maintenance of peaceful and safe communities to hasten local development topped the major accomplishment of the Department.
We in the Department did these not only because the President has called on to us to do what is right; we did these because we also know that doing the right things will help improve the lives of the Filipino people, especially the poor among us. I. We exacted transparency and rewarded good performance from LGUs. The Department exerted enormous effort to make LGUs transparent in their operations and rewarded along the way those that adhered to the tenets of good governance. We made LGUs divulge what the public deserve to know, especially how their resources are utilized, knowing they have the right to such information and that it will lessen chances for corruption as resources will be truly used to where they are supposed to be used. Such initiative not only resulted in a more transparent and information-friendly LGUs, but also stoked the flame of vigilance among the public, CSOs and POs that partnered with us the Department to ensure that the policy is strictly adhered to by the LGUs.
Through the Full Disclosure Pol icy , LGUs became more cognizant of the people's right to information, particularly of their resources, and of the Department's own resolve to make transparency a living practice among them. From August, 2010 to May, 2011, a total of 1,545 or 90 percent of the 1,713 LGUs nationwide or 71 provinces, 124 cities and 1,350 municipalities have complied with this policy, making the information on the following public, through the web, print media and in conspicuous places in their areas: annual budget; quarterly statement of cash flows; statement of receipts and expenditures; trust/ special education/gender and development funds utilization; 20 percent of the Internal Revenue Allotment (IRA) utilization; statement of debt service; annual procurement list; items to bid; bid results on civil works and goods and services and abstract of bids as calculated  Fund (PCF) to give due recognition and award to LGUs that have exhibited excellent performance in internal housekeeping particularly along the four (4) core governance areas of good planning, sound fiscal management through the absence of adverse Commission on Audit (COA) report and compliance to the Department's full disclosure policy, transparency and accountability and performance monitoring.
LGUs which passed the Seal of Good Housekeeping are eligible to access the financial subsidy in the form of national government counterpart to finance local government development projects in line with the national government agenda, as well as in hastening the attainment of the Millennium Development Goals (MDGs), stepping up local economic development activities and in making LGUs "disaster and resilient and climate proof". In 2010, we handed out a total amount of Php30 Million in PCF subsidy or Php1 Million for each of the following 30 4th-6th class municipalities that successfully obtained the Seal of Good Housekeeping for the implementation of the local development projects: Santol, La Union; Pitogo, Quezon; Mobo, Masbate; Sto. Domingo.Albay; Anilao,Iloilo; Balete, Aklan; Balilihan,Maribojoc and Catigbian, Bohol; Leon B. Postigo and Tampilisan, Zamboanga del Norte; Clarin and Naawan, Misamis Occidental: Damulog, Bukidnon; San Agustin, Surigao del Sur; and Datu Paglas, Maguindanao; Alilem, Ilocos Sur; Quezon, Isabela; Saguday, Quirino; Mataas na Kahoy, Batangas; Camaligan, Camarines Sur; Banaue and Lagawe, Ifugao; Amlan, Negros Oriental; Maribojoc, Bohol; Kawayan, Biliran; Calamba, Misamis Occidental; Dujali, Davao del Norte; Cagwait and Carrascal, Surigao del Sur; and San Jose, Dinagat Island. As of June 15, 2011, eight (8) PCF-subsidized projects have been completed while the remaining twenty two (22) are in various stages of implementation.
These eight (8) completed projects are the Santol Development Center in Santol, La Union; Abatar-Daddaay Proper to Market Road in Alilem, La Union; Sanitary Landfill (Phase I) in Quezon, Isabela; 100 sq. m. Open Air Market Building in Saguday, Quirino; improvement of Education Facilities in Mobo, Masbate; and Potable Water Supply in Balilihan, Bohol; Concreting/Rehabilitation of Barangay Road inb Pitogo, Quezon and Improvement/Rehabilitation of Municipal Health Center in Mataas na Kahoy, Batangas. With the P500M, the PCF will be able to provide subsidy to 303 municipalities at P1M each, 25 cities and P3M each and 16 provinces with P7M each. Through the PCF, the Department proved that an "archipelago of good governance" can be established where every single LGU faithfully adheres to transparency, accountability and performance. II. We made CSOs, NGOs, POs active partners in LG reforms and in the quest for good governance Another aspect of governance which was hardly breathing then that we gave life anew was the involvement of CSOs, NGOs and POs, and even the private sectors in LGU affairs, in recognition of what the Philippine Constitution and the LG Code guarantee them and because we know they have what it takes to make significant contribution to the cause of good governance and community transformation.
We opened the CSO Partnership Coordination Office to provide technical assistance and legal support to the programs of the Department that are in partnership with CSOs/NGOs/POs. As a result, we have forged meaningful partnerships with several CSOs/NGOs/POs with national networks that led to the enhancement of existing programs or development of new policies that promote transparency, accountability and performance as well as the conduct of performance tracking and development outcome-audit. Among our partners in good governance are the Transparency and Accountability Network (TAN), Caucus of Development Non-Government Organization (CODE-NGO) and Task Force Participatory Local Governance (TF-PLG) which committed themselves to among others institutionalize participatory mechanisms at the local level, build and capacitate said participatory structures and processes to effectively address community concerns and improve local government performance in service delivery and program implementation; Balay Mindanao Foundation Inc. whose Budget Tracking Towards Transparent and Accountable Governance (BTTAG) program is being utilized to extensively monitor and validate the performance of LGUs in terms of compliance to the full disclosure policy;
The Samar Island Partnership for Peace and Development (SIPPAD) which provides financial assistance in the pursuance of good governance, fighting human trafficking, armed conflict management and other relevant issues, in collaboration with Eastern Samar Peace and Development Forum (ESDF), the Samar Partnership for Peace and Development (SPPADE) and the Northern Samar Peace and Development Forum (NSPDF). The Blas F. Ople Policy Center and Training Institute, Visayas Forum Foundation Inc., Association of Child Caring Agencies of the Phils. (ACCAP), Phil. Center for Islam and Democracy (PCID) are collaborating with the Department in the fight against human trafficking. With their assistance, a Conference-Workshop on LG Initiatives against Human Trafficking was conducted on November 24, 2010 aimed to consolidate government and NGOs' efforts on the information and advocacy to capacitate LGUs, identify and develop linkages in the country and abroad and share information on human trafficking cases for a more comprehensive campaign against human trafficking.
Other notable initiatives of the Department in partnership were the agreement between the Dioceses of Cubao, Novaliches, Malabon and Caloocan and the Barangays in said LGUs in pushing for good governance at the barangay level and the Kapisanan ng mga Brodkaster ng Pilipinas (KBP), Trees for Life Foundation and Bucor Love Foundation, Ramon Aboitiz Foundation Inc. for the implementation of the National Greening Program (NGP) in barangays nationwide. The Department typified this renewed Government-CSO/PO partnership by with the implementation of the Vigilance to Volunteerism: Program Intensifying People's Engagement in Local Governance (V2V PIPELOG) Project which aims to promote the active engagement of NGOs and CSOs in local governance where an enhanced LGU-CSO partnership in local development is expected to bring about a more transparent, accountable and participatory governance. On 18 November 2010, a Memorandum of Agreement (MOA) was signed between the DILG and the Caucus of Development Non-Governmental Organization Networks (CODE-NGO) and Philippine Partnership for the Development of Human Resources in Rural Areas (PhilDHRRA) for the implementation of this project particularly in the development of CSO Mapping and CSO Database of 48 CSOs.
Through the involvement and vigilance of these CSOs/POs in governmental processes and administration, officials and employees became more aware of the need to strictly observe transparency and accountability while performing their duties and responsibilities, thereby ensuring clean and honest governance. CSOs and POs also proved instrumental in the validation of LGUs vying for the Seal of Good Housekeeping and the PCF. Likewise, even regional offices also forged and strengthened their partnerships with various local-based CSOs and POs in order to hasten the realization of numerous programs and projects at the local level. Most notable among such alliances built are the following: Region I: La Liga Policy Institute, League of Cities of the Philippines and other government agencies for the acceleration of localization of the MDG; Region III: Parish Pastoral Council for Responsible Policies (PPCRP) and Holy Angel University for the renewed fight against graft and corruption and care for environment; Archdioceses of Iba, Sta.
Cruz (Zambales) and Olongapo City for the advocacy on the Full Disclosure Policy; Central Luzon Industry and Energy Research and Development Consortium (CLIERDEC) and Philippine Chamber of Commerce and Industry (PCCI) for the BPLS; Region VII: Deutsche Gesellschaft fur Internationale Zusammenarbet (GIZ) GmbH GIZ – Decentralization Program (GIZ-DP) for a training program on codification and Search for Best LGUs in Planning; Region VIII: Plan Philippines for women's and children's welfare, health and nutrition, water and sanitation and disaster risk reduction and management; Local Chamber of Commerce and Industry (LCCI) for upscaling of BPLS reforms nationwide III. We crafted the roadmap for ARMM's quest for sustainable good governance The Department avidly supported the President's desire to bring the Autonomous Region in Muslim Mindanao (ARMM) back into the path of good governance by coming up with a roadmap which shall serve as the regional government's guide in its quest for clean, honest and transparent governance and in readying the region's electorate in choosing their leaders in 2013.
The roadmap called for the strengthening of bureaucratic reforms, sustained transparency and performance, improved ORG oversight and assistance to LGUs, stricter COA and CSC oversight on ARMM and LGU operations, full engagement of CSOs and POs in governance, accelerated service delivery and implementation of development projects, stepped up peace and order initiatives and reforms in the electoral process. We also strongly advocated the synchronization of ARMM elections with the national elections in 2013 to give way to needed reforms in the regional government. We also underscored that local autonomy is not – and should never be – used by local officials to abuse power vested in them by law and that such excesses shall neither be tolerated nor treated with kid gloves by this Administration. The Department recommended the filing of administrative charges against certain ARMM officials for dishonesty abuse of authority, gross misconduct in office and conduct prejudicial to the best interest of the service, as well as criminal cases for their corrupt and unjustifiable abuse and utilization of the resources of the regional government. The recommendation stemmed from the findings of a special audit by COA covering the period January 2008 to September 2009 where it was revealed that funds received by the Office of  the Regional Governor were not properly utilized and managed, and that transactions amounting to P1.003 billion may not be considered valid and legitimate.
The same audit revealed among others that purchases/transactions amounting to P650.897 million were not subjected to public bidding, and in cahoots with some unscrupulous, and in some instances even non-existent, suppliers; majority of the programs and projects funded out of the Special Purpose Fund (PSF) were not implemented as some P153.49 million were diverted to procure relief goods, medicines and construction materials and for payment of catering services. Upon our prodding, the current leadership of the ARMM also conducted the following in an effort to lead the regional government to the path of transparent and accountable governance: 1. Directed the stoppage of payment order against all checks drawable against the bank accounts of the ARMM Government and all its offices; 2. Directed all Department Secretaries/Heads of Office to submit inventory of personnel and properties, financial reports and programs/projects status report; 3. Regular interfacing with the media to apprise the public on various development initiatives done by the regional government; 4. Posting on the ARMM official website of bids and annual budget, along with issuances/directives on the grant of travel allowances; and 5. Setting up of a procurement system that conforms to the GAAM and Republic Act 9184.
The Department also addressed the reported chronic absenteeism among ARMM officials and employees that seriously hampered the delivery of essential services to their constituents in an effort to restore professionalism and quality public service delivery in the region. IV. We opened other options in addressing the plight of informal settlers The Department opened new avenues and options to effectively address the plight of informal settlers, especially in Metro Manila where a large portion of them stay. The democratic consultations we conducted with CSOs and POs helped in crafting current policies that helped array the restlessness and worries as well as give long term solution to the condition of this sector, which is most vulnerable to disasters, unemployment, and lack of steady and dependable livelihood opportunities. In between such consultations, the Department initiated directed intervention on forced evictions that resulted in the suspension of demolition, particularly in Barangay Santolan, Pasig City and Masambong, Quezon City and in the esteros along Tondo, Paco and San Miguel in Manila, pending the result of an evaluation/review of the manner by which demolitions are conducted and their transfer to the resettlement site as well as LGU compliance to the Urban Development and Housing Act of 1992 or UDHA.
We also required local chief executives to immediately create their respective Local Housing Board or a Local Inter-Agency Committee that shall be responsible in eviction and demolition-related activities in their areas, with 56 cities and 102 municipalities having fully complied with the directive. At the same time, the Department enjoined them to institute measures to prevent the proliferation of informal settlers, including the apprehension of organized squatting syndicates. Furthermore, we recommended the combined multi-year implementation of on-site development/in-city resettlement and off-city relocation to address the shelter needs of the informal settlers. It also recommended policy directions aimed at comprehensively addressing the plight of informal settlers, among them:
1. Continuation and hastening of upgrading and development of off-city relocation sites to enable them to accommodate voluntary relocatees as well as relocated informal settler families later on from areas where on-site/in-city solutions are not technically and/or legally possible; 2. Establishment of an overall program on housing with corresponding financial resources from the national and local governments, with the importance of LGU counterpart emphasized and encouraged; 3. City-wide, integrated approaches such as sustainable shelter programs integrated and designed into wider perspective of city development; and 4. Concrete directives and actions to fast track housing programs for informal settlers. V. We helped ease the predicament of tricycle drivers, operators thru the Pantawid Pasada Program In compliance to Executive Order No. 32 series of 2011 which mandated the Department to manage the fund distribution of the Pantawid Pasada Program, an urgent intervention of the government at cushioning the impact of high fuel prices on the public transport groups, we released a total amount of Php138,237,150 to 921,581 certified operating tricycle franchisees nationwide, or a onetime gasoline subsidy of P150 per tricycle unit.
VI. We primed LGUs for local economic development by expanding their access to financing and implementation of infra and social dev't assistance projects We made LGUs key partners and major contributors for poverty alleviation and sustainable and equitable economic growth by providing them with timely and relevant administrative and technical assistance and implementing various foreign-assisted infrastructure and social development projects that boosted their investment opportunities and development potentials. We accelerated development in the provinces of Agusan del Sur, Misamis Occidental, Misamis Oriental, Surigao del Norte, Bohol, Bukidnon and Guimaras through the Provincial Road Management Facility (PRMF) which we carry out in partnership with the Australian Agency for International Development (AusAID).
Through the project, core provincial roads were rehabilitated and maintained to increase public access to basic services and ease the transport of agricultural products from source to markets or outlets. Through the project, for instance, the revenue of Bukidnon significantly increased from P264-million in 2009 to P365-million in 2010. Under the Mindanao Basic Urban Services Sector Project-Municipal Development Fund Office (MBUSSP-MDFO), four (4) sub-projects were completed consisting of three public markets worth P105.7-Million. These public markets are the Libungan Public Market located in Libungan, North Cotabato; Lianga Public Market in Lianga, Surigao del Sur and Tudela Public Market in Tudela, Misamis Occidental. The newly-rehabilitated and inaugurated Libungan public market worth P49.953-million houses 138 stalls and is designed to serve the needs of some 40,589 beneficiaries. The market is a potential center for business in the area that will serve the neighboring municipalities of  Alamada, Bansilan and Pigkawayan. On the other hand, the Lianga public market worth P21.050Million was designed to accommodate 83 stalls that will serve the needs of some 38,744 beneficiaries.
Lastly, the Tudela public market worth P34.701-Million was designed to accommodate 164 stalls to cater to the needs of barangays Sinacaban and Clarin. We eased access of the people of 36 waterless municipalities in 12 provinces in Regions 2, 5, 9, 10 and CARAGA to clean and potable water through the Enhancing Access to and Provision of Water Services with the Active Participation of the Poor (Millennium Development Goal Fund (MDG 1919) Project which is funded by the Spanish government, United Children's Fund (UNICEF) and the United Nations Development Program (UNDP). Through this, we were able to also enhance local capacities to develop, operate and manage their own water utilities. Twenty six (26) of these 36 municipalities were provided with technical assistance in the use of the Water and Sanitation (WATSAN) Toolbox which contains modules in the areas of sector planning and ICT that resulted in the development and implementation of their own communication plans, among others.
Efforts to bring quality, clean and potable water to residents of 115 waterless municipalities shall be stepped up this year which shall be based or pre-conditioned on these LGUs' compliance to the Department's Full Disclosure Policy. The Department has sustained and intensified the implementation of the Local Governance Support Program for Local Economic Development (LGSP-LED), which has primed four (4) LGUs/Alliances in the Province of Bohol. Guimaras, Pangasinan, and Zamboanga del Norte for agribusiness, tourism and business retention and expansion through the conduct of 22 training program (involving 776 individual entrepreneurs/workers) on business and enterprise skills in agribusiness, organic rice farming and ecotourism. This year, the Program will work inn eight additional provinces (Camarines Sur, Ilocos Norte, Ilocos Sur, Iloilo, Leyte, Northern Samar, South Cotabato, and Sultan Kudarat), five cities (Iloilo, Naga, Baybay, Ormoc and Tacurong) and 78 municipalities to support local economic profiling, LED strategy development and LED initiatives prioritization and implementation in order to improve LGU businessfriendliness, with the goal of attracting investments and creating jobs in these communities.
Recognizing the private sector as the driver for the economy and the important roles of other stakeholders in LED, the Department has submitted a draft Executive Order to the Office of President on "Pursuing Sustainable LED through Concerted and Collaborative Efforts of the NGAs, LGUs the Private Sector and Communities". This will provide the mandate for Economic Transformation Teams at the national and local levels to be organized. We also encouraged local chief executives to designate a Local Economic and Investment Promotion Officer (LEIPO) to help in among others the preparation, coordination and execution of local economic investment promotion policies, projects and activities and the establishment of an aggressive, systematic, coordinated, sustained promotion and marketing of the LGUs as investment havens. To date, a total of 43 provinces, 73 cities and 116 municipalities have designated their Local Economic and Investment Promotion Officers (LEIPOs). VII. We made LGUs "business- and investment friendly" through streamlined local business processes and systems The Department primed LGUs for local economic development by reducing, if not totally eliminating, the much-detested red tape and graft and corruption at the local level, restoring in the process business and investor confidence in the LGUs and thus contributing to the latter's economic growth and development.
Following a Joint Memorandum Circular that the DILG signed with the Department of Trade and Industry (DTI) which committed the streamlining of Business Permits and Licensing System (BPLS) of 480 cities, capital towns and municipalities from 2010 to 2014, a total of 120 target LGUs have completed the streamlining of their BPLS, while 82 others are fast tracking the completion of their own BPLS. The LGUs that are through with the streamlining now use a single/unified form in every transaction, with a maximum of 5 steps and 5 signatories. The outcome is a "Business Friendly LGU" that offers reduced processing time as short as an hour or 30 minutes for applicants who already have the necessary requirements. For the next two years, or two years ahead of our target, we shall be completing the streamlining of the BPLS of the remaining 278 LGUs. On the other hand, 59 non-target LGUs have joined the "Business-Friendly LGU" bandwagon by undergoing the same streamlining process, with 31 of them already through with their streamlining while the remaining 28 are deep in undergoing the same reforms. We stepped up the implementation of the Project CURE (Comprehensive Response to Eliminate)
Red Tape in the LGUs wherein 94% or 1,613 LGUs (75 provinces, 121 cities and 1,417 municipalities) of the 1,714 LGUs nationwide have complied to the Anti Red Tape Law by having their respective citizen's charters, public assistance/complaint desks, one-stop shops and/or courtesy lanes thus improving the efficiency and effectiveness of LGUs in the delivery of basic goods and services. Through these initiatives, trade and commerce got a big lift, with investors and businessmen both local and foreign providing and ensuring the availability of wider employment and livelihood opportunities for the people, lifting too in the process the chances of many of our countrymen to free themselves from the grip of poverty. In addition to this, LGUs expect to get non-tax additional revenues from the streamlined processes that they can also use to pursue their anti-poverty and prodevelopment initiatives.
VIII. We relentlessly pursued our peace and order, public safety efforts to make communities safe for people and conducive to local economic development The Department, through the (PNP) has stepped up its peace and order efforts to make our communities safe from the threats of syndicates and individuals that victimize the people, ever mindful that peace and order is a must to sustain local economic development efforts and reduce poverty throughout the country. Through the following accomplishments, the PNP made an immense dent in criminality nationwide: 1. From July-December, 2010, there was a reduction in the total crime incidents by 64.86% or 99,676 crime incidents (from 253,333 in 2nd semester, 2009 to 153,657 in 2nd semester, 2010). Also crime incidents decreased by 23.79%, from 170,426 incidents in the period January 1 to June 30, 2010 to 129,888 incidents in the same period of 2011. 2. Crime solution efficiency (CSE) rate has increased by 8.56% (13.01% in 2nd sem., 2009 to 21.57% 2nd sem., 2010) while crime clearance efficiency (CCE) rate also increased by 7.02% (from 25.33% in 2nd sem., 2009 to 32.35% in 2nd sem., 2010).
In 2011, although there was a decrease in the crime solution efficiency rate by 2.47% (from 16.50% in January 1 to June 30, 2010 to 14.03% in the same period of 2011), crime clearance efficiency rate increased by 10.89% (from 28% in January 1 to June 30, 2010 to 38.89% in the same period of 2011). These accomplishments can be attributed to two (2) new projects, namely Police Integrated Patrol System (PIPS) and the Sky Police. The PIPS seeks to enhance crime prevention and solution, police visibility through foot and mobile patrols, checkpoints and chokepoint operations, saturation drives and other police interventions to impact essentially on street crimes, while Sky Police conducts aerial patrols and incident monitoring, as well as provide surveillance, security and real time information to PNP ground units operating in Metro Manila and in adjacent provinces. The PNP heightened its anti-carnapping campaign, especially in Metro Manila, resulting in a 31% recovery efficiency rate or 362 recovered vehicles out of the 1,161 vehicles reported stolen during the 2nd sem., 2010.
On the other hand, a revitalized Highway Patrol Group (HPG) Anti-Carnapping Strategy resulted to the decrease in carnapping incidents by 54.46%, from 1,010 incidents in Jan. 1-June 30, 2010 to 460 incidents in the same period of 2011. It also improved its recovery rate, from 17.62% in Jan. 1 – June 15, 2010 (178 recovered of the 1010 incidents) to 75.43% in the same period of 2011 (347 recovered vehicles of the 460 incidents). The PNP was also able to neutralize the Dominguez Carnapping Group, arrest the leaders of the Madrigal Carnapping Group, Bonifacio Carnapping Group, Herrera Carjacking Group, and the Bundol Robbery Gang. The campaign against illegal drugs also yielded favorable results. The 37% increase in antiillegal drugs operations in the first semester of 2011 (from 1,360 operations in 2st semester, 2010 to 1,863 operations in 1st semester, 2011) resulted in a 53% increase in the number of cases filed in court (from 3,108 cases in 1st semester, 2010 to 4,747 cases in 1st qtr., 2011). Among the significant accomplishments of the PNP are the following: 1) Buybust operations in Quezon City, Paranaque City and San Juan City that resulted in the arrest of Renato Go y Ling @ Ato Go/@ Doctor Go, Long Zong @ Sonny Long, Tong Chan y Lou, Wai Leung Cheung, Chiong Song, Chongy Liong and Chanton Lo and the recovery of 202 kilos of shabu with an estimated DDB value of Php1,009.5 Billion. 2)
Uprooted 1,040,000 fully grown marijuana plants at Santo, La Union with estimated DDB value of Php240 Million. The quest for justice by families and relatives of extrajudicial killings, especially of militant media practitioners also became a priority of the PNP. The Special Investigation Task Group-Task Force Usig (SITG-TFU) handled and reviewed cases of alleged extrajudicial killing perpetrated since 2001. 1. Since 2011, there are 40 cases of work-related killings of media practitioners. The recent addition is the case of Romeo Olea, reporter/anchorman of the DWEB-FM who was killed on June 13, 2011 in Iriga City. 2. From July 1, 2010 to May 31, 2011, there were only two (2) work-related media killings not seven (7). These are the cases of Dr. Gerardo Ortega, radio commentator or RMN-Palawan who was killed on January 24, 2011 in Puerto Princesa City, Palawan (filed in court) and the Romeo Olea case (under investigation). Attached are the matrices of media/reported cases and its classification that transpired during the aforementioned period:
From July 2010 to May 31, 2011, the Task Force filed cases against suspects allegedly involved in eight incidents of extra-judicial killings (EJKs) and deeply probed seven other EJK incidents. It also logged an 85% solution rate for all work-related cases involving media practitioners. On the other hand, SITG-Maguindanao was formed to handle and review cases on the Maguindanao incident. Likewise, as of 10 June 2011, 91 of the total 195 accused in the Maguindanao Multiple Murder Case have been arrested and are currently detained either at the BJMP, PNP Custodial Center, DOJ Witness Protection Program, AFP, North Cotabato District Jail, Sarangani PPO or Social Services in Midsayap, Cotabato. Under the Oplan Bakal, Oplan Sita, Internal Security Operations, Service of Warrants, Conduct of Checkpoints of the PNP, a total of 17,607 firearms of various types and calibers were confiscated wherein 7,862 persons were arrested and filed with corresponding charges in court as of April 30, 2011. Also, thru its Kontra Boga-Bravo, the PNP was able to confiscate a total of 573 loose firearms during the 1st qtr., 2011.
In the fight against trafficking in persons (TIP), the PNP, together with the National Bureau of Investigation and the Department of Social Welfare and Development, rescued 268 women including 20 minors in simultaneous raids conducted in Angeles City on September 17, 2010. The drive also resulted in the arrest of and filing of charges against 39 persons for violation of RA 9208 or the AntiTrafficking in Persons Act of 2003. The government's renewed anti-TIP drive resulted in the conviction of 23 traffickers. The PNP also disbanded 28 private armed groups (PAGs), bringing to 86 the remaining number of PAGs in the country, and arrested 106 of their members who were also charged for possession of illegal firearms. Through LOI 64/2010 or Kontra Boga Bravo, the PNP also seized from the nabbed PAG members 1,108 loose firearms from January 1 to June 15, this year. On the public safety front, the Bureau of Fire Protection (BFP) inspected total of 439,805 business establishments nationwide, representing an increase of 12.5% from 391,019 establishments inspected in 2009. Of this number, 87.47% or 384,694 establishments have complied with the provision of the Fire Code and were issued with Fire Safety Inspection Certificates (FSICs), which is 16.8% higher than the number of establishments issued the FSICs in 2009.
For the 1st qtr., 2011, 309,350 establishments were inspected (31.70% increase) compared to 234,891 establishments inspected in the 1st qtr. of 2010. Also, there was an increase of 24.56% in the number of establishments that complied and were issued with the FSICs. Damage to property as a result of fire incidents decreased from Php 868-B during the 1st qtr. of 2010 to Php645 Billion in the 1st qtr. of 2011. The number of casualties also dropped from 30 in the 1st qtr. of 2010 to 10 for the same period this year. The Bureau of Jail Management and Penology (BJMP) continuously implemented Oplan Dakip-Balik Piitan to reduce the incidence of jail escapes which resulted in the immediate recapture of 22 out of 35 jail escapees, or a 63% efficiency recovery rate.
To address overcrowding and improve the living condition of its inmates, the Bureau screened 24,209 jail inmates who were later found qualified for release under various applicable laws, while 3,017 were transferred to Bureau of Correction (BuCor) and other institutions in 2010. For the 1st qtr., 2011, a total of 7,181 qualified inmates were also released. On the other hand, the number of sentenced inmates transferred to BuCor and other institutions has increased by 1.5% (from 1,005 sentenced 10 inmates in 1st qtr., 2010 to 990 inmates in 1st qtr., 2011. IX. We firmed up and braced LGUs to weather climate change and weather disturbances We devoted the year in further "climate change-proofing" LGUs, especially the most vulnerable ones, to enable them to weather such occurrences and to sustain the pursuit of their economic development initiatives without disruptions, notwithstanding the reality of the climate change phenomenon.
The Department issued Calamity Response Protocols in flood and landslide-prone LGUs, which called for the activation of all disaster command and auxiliary command centers, area-wide warning and alarm system and development of emergency response, rescue and medical teams in areas hit by disasters, among others. To date, 14% or 11 out of 80 provinces, 40% or 49 out of 122 cities and 22% or 338 out of 1,512 municipalities nationwide have already fully complied with the policy. We enjoined LGUs to reorganize and enhance the capacities of their respective Local Disaster Coordinating Councils now referred to as Local Disaster Risk Reduction and Management Councils in compliance with R.A. No. 10121 otherwise known as "The Philippine Disaster Risk Reduction and Management Act of 2010." Relative to this, we spearheaded the "Inter-Agency Workshop on Earthquake Aftermath: How to Proof the Local Governments" workshop participated in by representatives from national government agencies and LGUs to develop operational guidelines to mitigate the impacts of earthquakes and to improve the knowledge and awareness of people living in Metro Manila on the possible scenarios should a 7.2 magnitude earthquake hit the metropolis.
In partnership with the World Bank and seven provincial governors, we launched the "Mainstreaming Disaster Risk Reduction/Climate Change Adaptation to Local Government Processes" which aims to capacitate LGUs in the integration of disaster mitigation and prevention programs into their local physical and development plans. The cities/municipalities in these seven (7) pilot provinces which serve as the initial pilot sites for the project are as follows: Region III – Candaba, Guagua and Lubao in Pampanga; Botolan, San Felipe and San Narciso and San Marcelino in Zambales; Region IVA – Calamba City, Bay and Sta. Cruz, Laguna; Region VII – Loboc, Jagna and Inabanga in Bohol; Region VIII – Abuyog, Dagami and Tanauan in Leyte; CARAGA – Alegria, Gigaquit and Burgos in Surigao del Norte; Tandag City, Hinatuan and San Miguel in Surigao del Sur.
Also in partnership with the UnitedHuman Settlement (UN-HABITAT), the Vulnerability and Adaptability, Assessment (VAAs) tool was adopted and will be implemented in four(4) cities namely Tuguegarao City, Santiago City, Cagayan City and Olongapo City. We launched the "Strengthening the Disaster Risk Reduction Capacity of LGUs affected by Typhoon Parma in the Central Luzon areas" project in partnership with the Agencia Espanola De Cooperacion Internacional (AECID). It readied target LGUs to effectively respond to disaster and to carry out post-disaster rehabilitation works. As part of the project, the Department inked an agreement with the provincial government of Nueva Ecija for the implementation of a 3.5 million euros (Php204.197 million) disaster reduction project in the five (5) most vulnerable areas of the province. The Department also completed a package of capacity building interventions for LGUs that would enable them to meet the requirements of the new law on disaster risk reduction management.
Iniitial steps were also undertaken to make sure LGUs have substantial fund to address disasters through the proposed National Disaster Funds Pool for LGUs or the "Paluwagan Para sa Paghahandasa Kalamidad," that will pool the calamity fund of the LGUs and augment them with the national calamity fund. The Philippine National Police (PNP) also revised and crafted its disaster risk reduction management plan through Letter of Instructions 35/10 "SAKLOLO REVISED" (PNP Disaster Risk Reduction and Management Plan), which serves as the PNP's master plan for disaster management provides systems and processes that can effectively work, with the PNP an active member of the restructured National Disaster Risk Reduction and Management Council (NDRRMC). A total of 1,456 search and rescue operations that spent 296,011 man-hours and another 469 disaster and relief operations that utilized 139,987 man-hours were conducted in 2010.
The Bureau of Fire Protection (BFP) sharpened its capability to respond to calamities and emergency situations by virtue of OPLAN PAGHALASA where a total of 36 BFP Officers and personnel from the BFP national Headquarters were on duty detail simultaneously 24/7 at the Fire Control Operations Center and NDCC to monitor and establish coordination among concerned responding units and other government and non-government agencies. BFP personnel also helped in the evacuation of 420,688 families during the onslaught of typhoons Basyang, Domeng and Juan. X. Our internal reforms yielded fruits of good governance The reform efforts effected by the Department alongside the LGUs paid handsome dividends too. We made available to public through our website our Annual Budget/Fund Release, Quarterly Statement of Allotment, Obligations and Balances (SAOB), Procurement Activities and Constructions Projects are.
We also standardized the cost of Information and Communication Technology (ICT) resources; procurement based on approved Project Procurement Management Plan (PPMP) and Annual Procurement Plan (APP); and installed the Assets Management System in the DILG operating units to ensure the equipment and supplies are equitably distributed among its personnel and ease in tracking the utilization of its logistical resources. To ensure the quality of the acquired equipment and that they are in accordance with set standard, the procedures for the procurement as provided in RA 9184 are strictly observed in the BJMP wherein transparency in resource management is exercised through the Program Budget Advisory Committee (PROBAC), the Pre-Bids and Awards Committee (PBAC) and the Internal Audit Service. The PNP intensified the implementation of its Integrated Transformation Program (ITP) aimed to catalyze transformation in its frontline services and in police personnel as well.
The ITP laid down the foundations for the installation of a Performance Governance System (PGS) in the PNP to address organizational dysfunctions, improve the quality of police services in the country, strengthen its law enforcement capabilities and enhance the welfare and benefits of PNP personnel and their dependents. Budget and procurement reforms were also initiated in the PNP to ensure that transparency and efficiency in the disbursement of funds are implemented from the national down to the police station levels for the optimum utilization of financial resources. The PNP also revised its fund distribution scheme wherein the budget of PNP field units has been increased to 54%, or from Php 650 per capita in June to Php 1,000 per capita starting 2011. With the PNP field units having more personnel and greater resources, they are now in a better position to keep communities safe and peaceful. It enabled the PNP to generate a savings of around P396million, part of which was provided as an additional Christmas bonus of P10, 000 for every police personnel last December. This is actually the first time for members of the PNP to receive the full amount of their benefits, since they have been receiving only P7, 000 since 2006.
A new PNP modified administrative-field deployment ratio and disbursement scheme increased policemen assigned in the field. From only 85 percent then, it was increased to 90 percent to improve police visibility and response to crime. The PNP/AFP Housing Project which is a flagship project of His Excellency Benigno C. Aquino III has targeted to providing affordable housing units to 20,000 target PNP personnel. To date, three (3) specific housing locations were identified and these are in Barangay Buenavista, Gen. Trias, Cavite, Barangay Pinugay, Baras, Rizal and Barangay Batia, Bocaue, Bulacan. On May 23, 2011, the housing site in Barangay Batia, Bocaue, Bulacan was inaugurated by no less than President Aquino and Secretary Robredo where around 700 housing units were already completed and ready for occupancy.
A total of 4,202 names of PNP applicants were forward to NHA for pre-qualification purposes. CLOSING All the accomplishments registered by the Department in the last 12 months were in support of the President's quest for the return of good governance in the country, whether national or local governments, and for peace and order so that the country will become haven of business and investment. Through these feats, we have shown that good governance and peace and order are possible in the country. And with the help of our officials and personnel who proved instrumental in our recorded feats, we are optimistic we can continue in speeding up the realization of governance reforms in the Philippines where everyone is walking toward the righteous and moral path for the good of everyone and of our country.
Related Topics