Leadership Styles in the School Setting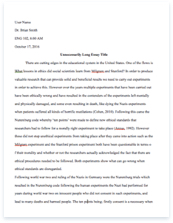 The whole doc is available only for registered users
A limited time offer! Get a custom sample essay written according to your requirements urgent 3h delivery guaranteed
Order Now
Introduction
The role of a superintendent is compared to that of an orchestra conductor (Domenech, 2009), and for good reasons; the many hats worn by this one person in the performance and leadership of the school district. He/ She guide an exemplary vision towards a performance goal and serve as a model for leadership, and embody the ambition for the entire organization (Dipaola & Stronge, 2003). Nevertheless, this leadership can present a significant challenge to the process of evaluating a superintendent due to overly subjective and vague judgments. A superintendent should be evaluated by professional growth, communication with stakeholders and the improvement of overall effectiveness of the district, not from a check list for a completion of tasks. Federal & State Laws
Should our schools be run by school boards, superintendents, or the federal and state mandated laws? Do these groups of people work together toward a common vision in the best interest of a school system? One of the eight offices established by the State Constitution is the Superintendent. His or her job is to act as Chief Executive Officer (CEO), he or she is to see that all federal and state laws pertaining to education are understood and put into effect by persons whom run the public school system (school boards, principals, teachers, and the community) and will adhere to the laws put into place. The states' job is to conduct studies and plan ways of improving education, encouraging cooperation among all parties of the educational system, informing of educational needs, and providing services to all persons working in education. The State Public Law outline the responsibilities and powers to be administered with the entire good of the school system, which includes contracts, evaluation of programs, textbooks, budgets, schools future plans, repairs to building, most of all visits to schools to improve overall quality of education.
Promoting student achievement and preparing students to globally compete by fostering excellence and ensuring equal access is the mission of the Federal role in education. Public school superintendents think the biggest headaches are funding, although federal contributions includes funds not just from the department of education but also from the Department of Health and Human Services, Head Start programs, and the School Lunch program from the Department of Agriculture. Therefore, the Federal role in education is like an emergency response system, a system that fills the gap in state and local support for education when critical national needs occur. With all the fuss over the Federal Government and how much, and from where the funds come from, the superintendent job is to allocate how and where the funds will be used in the district.
Research advice
Being that Mr. Marks has been superintendent for the past six years, and coming up for re-election, I would remind him of his tremendous responsibility in his previous terms overseeing many schools with a vast, number of students, and how he has avoided the media's glare which was focused on schools closing and the community and parents scrutinizing his decisions. Balancing intense and often competing pressures is the job of a superintendent. There are harsh financial realities and political minefields to compete with. Therefore you must stand firm in your beliefs, roll up your sleeves and get in the race for re-election. My advice to Mr. Marks would first be to meet with his board to share his visions and values to ensure the board members that he is on the road for success. For results, Mr. Marks should discuss with the teams he leads, his goals, his drive, his initiative, and accountability qualities, as Phillips & Phillips (2007) suggested.
He needs to expand on change, letting the team know, a successful superintendent value change and lead change efforts by developing and following his vision with no stumbling blocks in the path for his district, ensuring that each of his schools mission within the district is aligned with his same vision (Portis & Garcia, 2007). The implementation of a positive change is to oversee the process of strategic planning to ensure the focus on what most important to stakeholders in the district (American Association of School Administrators, 2006). Mr. Marks should set his goals high but obtainable and make sure they are aligned with the district existing plans. I would also advise Mr. Marks to take interest in the personnel that implement student learning, and build a district culture in the ones that implement the outcomes of change (DuFour, 2007). He should always have and keep a positive mindset and high expectation for school performance for students, teachers, and the community.
Secondly, because Mr. Marks would be accountable for overall district performances (education, finances, and administratively) he needs to be knowledgeable on the content at hand, and update this knowledge when new mandates change (Eadie, 2003). He must also have understanding of legal issues affecting education and stay abreast on legal requirements and the retirement systems at the state level (Glass, 2005). He must prioritize student achievement and their instructional practices and be a leader of data-driven, so he is able to identify gaps in learning and take part in future instructional decision makings. It is important to monitor the process of the student to their achievement goals, so the decisions he make will be for the betterment of the student and school. I would express how imperative it is to build a relationship with the community. Collaboration determines the outcomes; therefore, he must build trust, drive the focus to the process, and utilize political gains to ensure buy-ins (Goens, 2009).
Remember to communicate relevant information in a timely manner to local and state level persons. It is important that Mr. Marks recognizes that effective leadership is shared leadership, where teams work together with the same common vision, being respectful and open to decisions, making sure every student receives the best possible education (Blankstein, 2004). He needs to work side-by-side with his board members through every step of the process, and enlisting the support of more in the community (Portis &Garcia, 2007), ensuring the votes needed. Last, I would discuss how important communication and collaboration is with all the stakeholders (parents, community, and the media) when it comes to student data, clarifying so that the mission is understood and supported (Waters & Marzano, 2007). With this advice, Mr. Marks should be well on his way to a new term as Superintendent.
References
American association of school administrators. (2006). Leadership for change: National superintendent of the year forum. Arlington, VA.
Blankstein, A. (2004). Failure is not an option: six principles that guide student achievement in high performing schools. Thousand Oaks, CA: Corwin Press. Dipaola, M.F., & Stronge, J. (2003). Superintendent evaluation handbook. Lanham, MD: Scarecrow.
Domench, D. (2009). A foundation for leadership support. School Administrator, 66(4), p. 41. Eadie, D. (2003). High- impacting governing. American School Board Journal, 190(7) p. 26-29. Glass, T. (2005). Management matters. American School Board Journal, 192(10), 34-39. Goens, G.A. (2009). Evaluating the superintendent. American School Board Journal. 196(3) Phillips, D.A., & Phillips, R.S. (2007). The four-quadrant leadership team. School Administrator. 64(3), p. 42-47.
Portis, C., & Garcia, M.W. (2007), The superintendent as change leader. School Administrator. 64(3), p. 18-25
Waters, J. T., & Marzano, R.J. (2007). The primacy of superintendent leadership. School Administrator, 64(3) p. 10- 16.
Related Topics