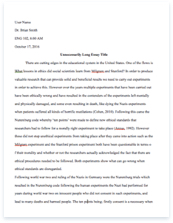 The whole doc is available only for registered users
A limited time offer! Get a custom sample essay written according to your requirements urgent 3h delivery guaranteed
Order Now
Executive Summary
This report focuses on the analysis of New Zealand company- Kiwi Experience. It provides adventure bus travel to backpacker and other travellers. Due to increase sales of KE, it is significant to attract first-time customers by new concepts and methods. At the same time, KE should attempt to overcome the problems that the distinctive aspects of services present to marketers. As a bus travel industry, KE focus on the front line employees' welfare that increase them satisfaction, then, providing better service to the customers. There are still some limitations for KE such as competitors and seasonal demand, therefore, KE should manage the organization to ensure these risks do not occur. The following report aims to address all of these stated aspects and several recommendations are provided accordingly.
1.1. Company Background
Since December 1988 the Kiwi Experience (KE) operates as an adventure transport network as a hop-on, hop off bus adventure. It has world famous travel pass to with biggest New Zealand adventure, or backpacker budget. The experience offers not only the flexibility at the traditional experience that customer can get on or get off the bus where they want, but also they get the guideline information and join to excited oriented places a good adventure tour would after. Kiwi experience in New Zealand famous travel network and is promised to offer the most unforgettable travel experience and tour on the planet. Their big green buses and Kiwi drivers have a legendary status on the road and around the globe. They have won numerous tourism awards, travelled over 20 million miles and shown more than 400,000 travellers the trip of their life time (Kiwi Experience, 2012). Currently KE is operating with 30 buses and 40 bus drivers offering a service, especially designed for backpackers, adventurers and other like-minded travellers. KE is focused on a high volume and low margin business with minimum cost. However, KE has no specific target market in terms of age, but it focuses on lifestyle. People travelling with KE are between 18 to 30 age group while, 18 to 22 is the most common age. Many nationalities travel on KE, but backpackers form the UK, Germany, the USA, Canada, Denmark, Switzerland and the Nordic countries are countries that makeup majority of the customers (Lovelock, Patterson and wirtz, 2011).
1.2 Purpose
The focus of this report is to analyze the aspects of KE's service and discuss the importance of attracting first-time customers and its marketing strategy. The report elaborates discussion about the importance of first time contact person with KE and the customer relationship methods along with the limitations of the growth for KE. There is a continuum indicating the various services organisation's position on a scale with 'relationship marketing of great importance' and 'relationship marketing of little importance' at polar ends. In addition, the report also has recommendations for KE's continuous growth based on the theories discussed in the report under the light of services marketing.
2. Discussion
2.1 The Importance of First-Time Customers
Many services organization can depend on repeat customers to maintain and increase their profitability. For example, there are many customers in airlines who have flown with the airlines before. However, with KE, it is highly unlikely for the customers to travel for the second time. This is why KE, depends on the referral custom for all their sales. Moreover, promotion and the positive word of mouth are very important for KE. Zeithaml and Bitner, (2003), in their provider Gap model 3, Not Delivering to Service Standards, have discussed the issues such as deficiencies in human resource policies, failure to match supply and demand, customer not fulfilling roles and also problems with service intermediaries. As intermediaries service can be distributed to the end customers through franchising, agents, brokers and electronic channels. These selling agents are absent in KE. The biggest selling agent for KE is its positive word of mouth from its first time customers. In Provider Gap model 3 one of the main reasons for the service delivery gap is the failure to match supply and demand. The strategies for managing demand includes, price changes, advertising, promotion, and alternative service offerings. Lovelock, Patterson and Wirtz, (2011), refers that, although customers are not direct members of an organization, their positive word of mouth can act as a powerful and highly credible selling agent. KE reduces the Gap 3, by the advertisement through its first time customer's positive word of mouth as they are satisfied by the service.
Zeithaml, V., Bitner, M. (2003), Gaps Model of Service Quality. Retrieved form  One of the owners of the KE, Neil Geddes says, "We have strong and loyal customer following that is proud to have travelled with us and proud to tell other people about KE.
That is the good thing about backpacker market; they enjoy giving good information to other travellers. We rely on a huge rate of first time user and we achieve that by having good word of mouth." KE makes sure that word of mouth will be strong by monitoring the performance of the service at all time. This way attracting the first time customers is very important in KE. KE attracts first time customers by using people called street fighters who hand out brochures at rail terminals, bus station and throughout the gateway cities of Auckland and Christchurch. KE manages customer expectation because when customer evaluates expectations and actual performance, it will affect level of satisfaction straight away. According to (Lovelock, Patterson and Wirtz, (2011), the disconfirmation of expectation model analyses that the xustomer expectations are created by experience, word of mouth, making communications and awareness of competing brands. When customer perceived performance, they compare it with expectation. If the performance less than expectation, it will cause negative disconfirmation and then dissatisfaction. If the expectation less than performance, positive disconfirmation will be created.
When the performance matches expectation, it is confirmation which leads mere satisfaction. Hence, KE tries to reduce the customer expectations gap during the service encounter. Gap model 1 has a sufficient focus on the customer relationship as KE does surveys for customers on every single bus. One of the directors and the operations manager always reads the surveys to monitor what is happening. They use the surveys to improve the service to the marketplace and add value to their service. For the first time customers marketplace, provider Gap 1, which occurs because of not knowing what customer expects, is reduced by KE as they create interactions between all people working within the business and the customer together, by organizing BBQs at backpackers. The drivers encourage interactions through group meals and social activities in the evening. For example, fancy dress competition. KE has an understanding what its market wants and how to service these needs effectively. KE provides by creating interactions between backpackers and the driver of the coach.
Zeithaml, V., Bitner, M. (2003), Gaps Model of Service Quality. Retrieved form Apart from the above methods that KE is implementing for attracting new customers, it can create its service intermediaries to represent them overseas. For example, KE can have franchise offices in Australia, UK and other countries for the marketing. KE can provide augmented services for its customers, like free zoo tickets or ticket to cinema. As word of mouth of its customer plays a vital role for companies marketing. KE should provide incentives for the customers to spread their positive word of mouth. KE can provide incentives like discount on an air ticket to an attractive overseas destination for the customers who refer more than fifteen new customers (Robertson, 2012). Moreover KE can be friendly with their customers by sending birthday cards, by keeping accurate customer records, by sending e-news letter to their customers, offer a range of contact methods for enquires about KE by e-mail, telephone and fax to its existing customers. Giving money –back guarantee also increases customer satisfaction (Harper, 2012). KE can also offer the differenced customer segmentation like different age group to attract a different range of customer by identifying bases for segmentation the market as discussed in Zeithaml & Bitner, 2003.
2.2 KE Advantage
It is really important for KE being outstanding in the competition. KE focuses on the characteristics of the service which are perishable, variable and intangible to enhance customers' satisfaction (Lovelock, Patterson and wirtz, 2011). Because the service cannot be stocked, therefore, KE provides customized travel to customer to increase company productivity then the company revenue. For example, the reservation system can tell KW where its customers are, where they get off and even for how long. This enables flows to be managed effectively and ensure its buses are as full as possible instead of using their bus and drivers as long as they can. Secondly, service is variable and it is not like product which provides the same experience to the customers. Hence, the 'moment of truth' will affects customers' satisfaction. Drivers may use different emotion attitude and method to provide service, then KE trainings their drivers properly and offering the standard and also good service quality to the customers which could lead positive word of mouth. Finally, service is intangible, KE attempts to add more supplementary and tangible elements such as swimming with dolphins to aerobatic flights, and purchasing a bus ticket a passenger is also entitled to discount on many activities throughout the New Zealand, all of these can increase the customers' satisfaction. At the same time, KE attempts to exceed the customer expectation that customer may have compare with some other firms.
2.3 The Importance of Contact Person
KE is all about simultaneous production and consumption, which is the core characteristic of the service. The drivers and the passengers have to be there at the same time for the service to be provided. Service employees are important for the company's competitive positioning, because the frontline often the most visible element of the service, deliver the service and significantly determine service quality, and the frontline employees represent the service company, and from a customer's perspective they often are the company, then frontline employees who determine whether the brand promise gets delivered or not (Lovelock, Patterson and wirtz, 2011). There are adequate marketing research orientation done in KE by the surveys and research they perform with the drivers and the questioners. Strong upward communication trend is there as the drivers put their recommendation after the trip and they interact and communicate with the supervisors.
Besides, there are sufficient focuses on relationship through the BBQ party and other social event KE holds for the customer and the other management staffs. Neil Geddes, one of the owners of KE mentioned that the drivers are the single most important people in the company. The market research says the drivers makes or breaks a KE trip. This is why KE has a strict selection program and through training program. KE look for young experienced drivers with fun, adventurous personality. The company provides good pay and staff incentives. The drivers looking to work for KE will go on a dummy trip where there observation will be tested after that they will be taken on a prober trip where they could be asked to take over the commentary or driving at any time. Their successful entry as staff members depends on getting through these two recruitment process. Apart from safely driving 40 people around New Zealand, the KE drivers also provides, informative and knowledgeable commentary, books all the accommodation every night, ensures people on the bus interact as much as possible, socialize as much as possible with the passengers, organize group meals and other group activities, organize paid excursions, undertakes regular checks and maintenance as well as listen and respond to customer complaints.
The drivers also fill out an end of the trip survey where they recommends improving the quality of the KE. This is way the drivers as contact personnel play a critical role in KE and they are the 'brand champions' of the organizations. Based on the case of KE, they perform the cycle of success by both on the employees and customers. Company takes a longer-term view of financial performance, seeking to prosper by investing in their people in order to create a cycle of success (Lovelock, Patterson and wirtz, 2011). KE recruits older and experience drives to instead of high turnover younger drivers, then providing training property. The reward system can motive employee as well as increase level of employees' satisfaction. Moreover, satisfaction employee can active positive service attitude which lower employee turnover and lower customer turnover. When there is low customer turnover, the customers willing to repeat purchasing the service and building the customer loyalty.
2.4 Relationship Marketing Continuum
According to Zeithaml and Bitner 2003, the relationship marketing is a philosophy of doing business, a strategic orientation, that focus on keeping and improving current customers rather than acquiring new customers. It is assumed that, many consumers and business customers prefer to have an ongoing relationship with one organisation than to switch continually among providers in their search for value. It is much cheaper to keep a current customer than to attract a new one. In this case, the major customer group is backpacker, they quit price sensitive, hence, it is grest important to KE to build customer relationship marketing. Kiwi experience has its own web page which has links for its customers to join in many interactive programs like, Kiwi community, Kiwi Experience Facebook, Kiwi Experience Twitter. Its customers can be a long life member for free and get the update of Kiwi Experience through these links. Besides, the site provides other information as such, what to bring when people go to NZ, where to get a job and what are the things that they must see in NZ. There is a photo gallery, video gallery, interactive wall, competition, social media and driver's profile. All this enhances company's relation marketing with the customers as it is top most priority for the company. This is why it is at the great importance of relationship marketing polar end.
Relationship marketing with doctor's services is of short term focus, such as with the specialist doctors. The doctor does not expect his patient to go back as they get well. However there are significant role played by the word of mouth and this is why the relationship marketing is important, besides the patient and the doctor both has to play a vital role for the service. This makes the doctor's service next to the KE's service importance in the continuum. The role of teacher is also important. The relationship is based on short term focus. But there has to be the exchange of thoughts and two ways communication for the service being provided. Besides, the institution of the teacher depends on the positive word of mouth for getting new customers. These reasons make the teachers service next to doctor's service in the continuum of importance. With the Air travel, the relationship can be both short term and long term. But the customers are more sensitive to price. There are some efforts for Airlines companies on the long term relationship as they are trying to establish the frequent flyer promotion, where the customers are rewarded for flying a certain air mile with a particular company. Apart from this, the relationship is shorter than the teacher or the doctor's service. The quality of interaction is much more in Doctor or teacher's service.
This is why the air travel lies next to the teacher's service. In theatre, it is really a short term focus, unless the customers has the membership, there are hardly any elements to maintain customer relationship. There are advertisements in the newspapers and outside the theatre for the show. This is why the theatre's service is next to the air travel in importance. With Federal Express services it is extremely short term relationship, the consumer don not necessarily need a high level of interaction, and it interfaces very limited strategic importance. This is why Federal Express is of little importance and is just above the Electricity Supply. With Electric Supply like, Energy Australia, it interfaces hardly any strategic importance. And they rely on the ad hoc customer satisfaction surveys. Customers only get the response from the electricity supplier when they get the bill. This is why it is with the least importance in terms of customer relationship marketing in continuum.
If the drivers are not enthusiastic, knowledgeable and have no personality, it will have huge negative impact on customer's perception of overall quality of the trip, and growth of KE. Also the drivers are young and not experienced so KE is spending a lot of time and money for training them. As we can see that the average life of KE drivers used to be a year, which indicates a high staff turnover rate and is one of the biggest factors for limiting the growth for KE. The drivers need to have good moral as they interact with young customers and deal with money. Environmental factors
Environment factors also an important issue for limitation of KE experience of growth. Earthquakes, Volcanoes, Extreme weather can effect to the Bus driver and the travelers and the whole process of KE as a result; they might have to stop their service. Which indicate the loss of KE growth.
Competitors
KE has lot of competitor comes from many places that could harm for KE growth. Such as National backpackers coach service, regional backpackers' buses, other modes like, rental cars, domestic airlines and railway services (Lovelock, Patterson and wirtz, 2011).
Seasonal demand
Traveler may not interest to visit KE. at winter time than the summer time which is off peak season. So the total revenue of KE will be dropped.
Global Financial Crisis
Finally, GFC is another factor for limitation of KE's revenue. For example when Global financial crisis become an issue, the price of the product is going up according to the disposal of income. So people are not going to spend money on travel around. 3. Conclusion and Recommendations
Kiwi experience in New Zealand is established as one of the famous travel networks for backpacker, adventurer, and other travellers.KE is providing value for money and designed around what is good for customers. Positive sign for KE relies on new and referral custom for virtually their sales, promotion and stimulating word of mouth (Kiwi Experience, 2012).
Recommendations
Establish service intermediary as franchise form in Australia, UK and Canada Provide augmented services like, free Zoo tickets or ticket to cinema for the customers. Need more buses and recruit older bus driver along with the younger drivers. Fully refund or rebooking in case of anything happens like natural disaster as a service recovery to stop negative word of mouth. Focus on more customer segmentation like, business class-older age group. Monitoring trend and up to date with the market considering the competitors are offering.
Related Topics