"Kabataan ang susi ng bayan"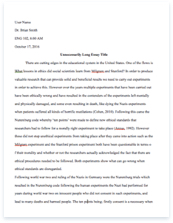 The whole doc is available only for registered users
A limited time offer! Get a custom sample essay written according to your requirements urgent 3h delivery guaranteed
Order Now
No walls could block
"Kabataan ang susi ng bayan." Dr. Jose Rizal once said, and through this, he proves that he strongly relies on the youth's capacity to be the next big thing, for their concern and love for their country would help them think of the fact that every step of their way counts on the betterment of our nation. Hence, it turns out this world is turning upside down—- things everybody expects to happen are greatly contributing on the continuous disappointments and the knowledge gained by the youngsters seemed to be on a separate way form their way of thinking. Trendsetters in negative or maybe so-called infamous teens, that's what they are in our modern world. Thieves, pushers, rugby boys, trouble makers are the typical mainstreams, making fun of those offensive things that caused them all to be worn out pieces of this society. But could still anyone think of there's a thing that would have come to a change? Young people who fail to find early jobs are more likely to remain underemployed or unemployed into their 20s and beyond. The risks are compounded for low-income youth, who are more likely to leave school and have other problems when they do not find work; early parenthood is a widespread problem throughout to be counted, too. Struggles are rampant and barely immutable but nothing will be a hindrance if there is a will.
A will to keep I mind the must-do's for the development not only of our country but so do one's own personality, the determination shapes the coordination of the mind and body—- everything will work everything will move. Every teenager goes through the stage of difficulties, mainly temptation but looks like they are too vulnerable and tends to accept those things, showing them their weak sides which are the cause of failure. Failure is something someone should accept, someone should take a stand in to accept our flaws and renew them. We were all taught how to share our ideas; be productive, careful and concerned of everything that surrounds you. There may be little things we thought we could only dole to others, have a mind to consider that big things come as it is, they all begin as the small ones.
Related Topics