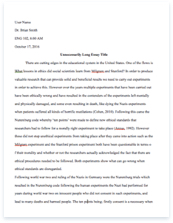 The whole doc is available only for registered users
Pages: 6
Word count: 1352
Category: Teaching
A limited time offer! Get a custom sample essay written according to your requirements urgent 3h delivery guaranteed
Order Now
When I hear the words "The Oscars", I automatically think of the outstanding movies, flashing lights everywhere, loud screams of the fans, and everybody cheering for the award-winning actors. This was the chosen theme for this year's Junior-Senior prom and boy, words can't even express how thrilled I was when they announced it! It was about time that MMIS would hold such a big and fabulous event, especially to know that it was held at Shangrila's Mactan Resort and Spa. Considering the fact that this would be the last promenade in two years, I just couldn't believe how much preparations were made for this! The venue, food, room rates for the students, and the whole event itself was WAY BETTER compared to last year's. I've always wanted to know what it would feel like walking down the red carpet and see all my friends looking gorgeous, and indeed it was a dream come true!
All the ladies were expected to wear long gowns this time and to be honest; I had no idea what I really wanted to wear. Hahahah  I immediately told my mom about it and by then we decided my dress would be designed and made by my very own uncle, Harley Ruedas. Once he was done sketching my gown, I knew I HAD to wear it. I actually had plans on telling my prom partner and buddy, Kirk Sing about it so that we will have matching colours, but it was too late by then cause he had his planned out as well already. Anyways, the whole prom-preparation week was actually hectic for me and my group of friends since we were assigned with the batch retrospection—I know right? It was a hard task to do especially because we had really big plans about it. Doing interviews for the seniors and re-enactments was not easy. AT ALL. We even had to balance our time with cotillion rehearsals, choir practices, editing the promposal videos and even bits of academics! But miraculously, we were able to go through THAT and were ready for the night we were all preparing for. 
I woke up one morning telling myself, "It's prom day. IT'S PROM DAY!" I really couldn't explain what I felt, a mix of ecstasy and anxiety at a same ratio, but to think of the idea that I was one of the Prom Queen nominees was nerve wrecking. What?! Especially finding out about the Q&A portion just killed me!!! I am NOT good with impromptu speaking, although I'm still trying to learn. *wink* so when I finally arrived at the venue, I couldn't believe I saw the girls in these really stunning long gowns, they did not look like students at all! I met my friends and the compliments for one another were endless. The program started more or less at six in the evening and the processional began. It was then followed by a song number presented by some selected choir members and I, was tasked to sing "When You Believe" by Mariah Carey and Whitney Houston. It went well at first for me, until my microphone turned off and I was really embarrassed! It was okay though. The rest followed like dinner, where there were only limited food choices but the food was good.
We watched our hilarious batch prophecy made by the Juniors and then presented our Cotillion de Honor which was really confusing because we couldn't communicate properly and the space was too small to accommodate all of us. I knew it could have been better if some things were considered like the dancing space in the venue, but overall I know everybody had a good laugh trying to catch up with the dance! We then watched our Batch Retrospection and I was actually expecting tears, but none came out because to be honest, the background music was too loud and just killed the feeling and moment. Though, looking back at our memories just made me feel emotional and proud to know how much we've been through and how we have achieved all of these with the help of one another.
I will always be a SENIOR TIMBERWOLF at heart. Nothing can change that. Next were the Batch Will and Testament and the Bequeathal of Legacies. This was actually the main reason why this event was held, the Seniors had to pass down their responsibility to Juniors since they will serve as the next examples to the Montessorians in the upcoming school year. After presenting this to the Juniors, it was time for our Senior song, and I was really happy with our performance. I felt so emotional and happy because I know all of us sang it from our hearts and knowing we will all leave soon just breaks me. Everybody sounded so happy when we sang it too! We are indeed all in this TOGETHER 
The program ended with the presentation of the Prom King, Queen, Prince and Princesses, and you just don't know how NERVOUS I WAS. I was able to wing the Prom Queen walk, but I was soooooo embarrassed during the Q&A part. HAHAHAHA! As soon as I started speaking in the microphone, shivers and colds weats were going through my whole body. The picture of people farming was shown on the screen and believe me, I HAD THE IDEA OF WHAT I WANTED TO SAY, I just got lost for words and didn't know how to express it! HAHAHAH! My brain just literally opened up my skull and ran away. It was SCARED TOO! It was my FIRST TIME doing that and had no experience at all in the past, so for sure I knew I was going to laugh a lot. AND I DID. I literally told Teacher Phil and Shiell I was lost for words! WHO SAYS THAT AT A BEAUTY PAGEANT?! Apparently ME. I got really shy and embarrassed I didn't even really understand what I said. My friends said my answer was okay, but the thought was lacking. It's okay, I believe there is always a first time for everything, you just need to learn from that and IMPROVE. I still just laugh about it now, but seriously THAT WAS THE MOST EMBARASSING MOMENT OF MY LIFE! AHAHAHAHA!
Awarding of the nominees followed and I could say I AM PROUD to say that MAISEY CHI and JOVAN RODRIGUEZ, both from TANTALUM, won the title of Prom Queen and King. They both deserved it because they both did not only look stunning that night but they also had comprehensive answers, and I admire both of them for that. They were able to do that despite the fact that it was ALSO their first time. But nevertheless, I know EVERYBODY that night deserved to be prom queen and king in their own right. *wink* Once the other titles were being awarded, it was time for my favourite part of the night, the PROM BALL. Everybody was really enjoying with all the dancing and singing, I even saw Teacher Phil and Teacher Kath break dance in front of all of us!
The slow dances were nice too, I got to dance with MY "prom date" and my other friends. From then on, we just all continued to enjoy and for sure it was A NIGHT I COULD NEVER EVER FORGET  It was magical and full of memories (even though I embarrassed myself hehe). I believe this will go with us throughout our years and we will reminisce these times someday. I want to thank my teachers and classmates for making this event possible and memorable too! This Junior-Senior Promenade will definitely be one of the best moments of my life, and I am thankful to GOD for that. I could never replace these moments for anything because the people around me that night won a very special place in my heart. I am still looking forward to making more memories with my Senior Timberwolves though because I know this is not yet over. This is just the beginning.
Related Topics