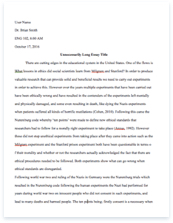 The whole doc is available only for registered users
A limited time offer! Get a custom sample essay written according to your requirements urgent 3h delivery guaranteed
Order Now
JanSport Company is the leading designer not only for backpacks, but with shoulder bags, luggage and laptops bags. It was founded in Washington State during the year of 1967. It was started by a Seattle native named Murray Pletz. Since then JanSport has changed dramatically and now is available nationwide. Murray Pletz had won a competition sponsored by the Alcoa aluminum company. The idea was to design a new backpack using aluminum. Murray Pletz designed an aluminum flexible-frame backpack and that allowed him first place in this competition. That is when he thought about starting a new business that makes high quality backpacks. His goal was to make great hiking bags. With his winnings from the backpack design he decided to start the JanSport Company. He turned to his cousin Skip Howell for his business partner. They formed the company and as they started to make the backpacks, he decided that he was going to need another person that was able to sew. This is when he turned to his girlfriends at the time.
Her name is Jan Lewis. He offered her a deal that she could not refuse. If she was to help him sew what he needed so that he could sell the backpacks, that he would name the company after her. Also, he added that she had to marry him in order for this work. That is how the company got its name. They were married in 1972 and were married until 1984. They eventually became divorced and split apart. Murray Pletz left the company to return to his normal life and his cousin Skip and Jan continued to keep the company going. Jan and Skip were searching for answers in what to do with the company since it had lost it leader. In 1986, Jan and Skip sold the company to the VF Corporation. This is same company that makes Lee, wrangler jeans. Since then, then company has gained much strength and power. They turned from a small three man team to a large company known nationwide.
In the 1990s is when Jansport took off in sales. A lot of it was help to the new bags at the time. These were called convenience bags. These convenience bags grew sales from one hundred fifty million to two hundred million. This was the time where they started to marker to hikers, skaters and bikers. Jansport has also created some other products that other may not know of. Jansport is the creator of the dome tent. Yes, the one that is used for outdoor camping. Murray Pletz grew up in Washington near the mountains. He loved hiking and just was trying to make camping and hiking easier. It started with a design for a backpack which then turned into many other inventions and creations. VF Corporation is based in San Francisco and that is where all main offices of Jansport are located. Jansport sales have still remained strong. In 2004, Jansport estimated sales of three hundred million. They are currently trying to come out with a line of footwear.
Promotional Theme and Timeframe
Promotional theme for our product is going to be "Create Your Own Backpack by Jansport." It will be located online through Jansport.com. You will get to customize your backpack to make it fit your style perfectly. You can choose from 3 styles of bags, 10 different colors, and 10 different prints. Since we will be marketing to kids, the timeframe will start a little before summer and go until autumn. We will start in May and go until November. Different stages of the promotion will start as different months pass through the year.
Target Market
Our mission is to reinvent the look of our backpacks to target a younger audience. For over 40 years we have been making backpacks for all occasions and ages. We want a new look to target kids in Elementary and Middle School. To keep up with the trend of self expression, we have come up with "Create Your Own Backpack by JanSport". It's a way of customizing your own backpack to fit your personality. These backpacks will be used for school, sports bags or everyday bags. We figure our typical customer will have use for school supplies, after school activities, or sleepovers. The needs would be informal and casual. Since kids are our main customers we feel we must grow and evolved as they do. Our demographic would be all kids in the age group of 6-15 years of age. Our bags will be affordable compared to our competitors. We want to stress affordability to our customers. Just because this bag is customized does not mean it is going to cost them extra. We want our target all income household families. Media Rational and Publicity
Our main source of media will be commercials. We will do on aired commercials on Disney and Nickelodeon, morning and early evening time. The commercials will be advertised throughout summer, before school starts. They will highlight how easy and fun it is to order a bag online. It will take them through the steps of going online and having a parent help them. Some features we will emphasize are: free shipping; arrive within 2-3 days, they choose their print, colors, type of bag, and how easy the process is. We will also have radio ads, primarily morning and afternoon. Create your own back to school Promotional Activities
We want to target children from 6 years old to 15 years old and we are aware that most families have more than one child. We are targeting their little brothers and sisters as well that are going to elementary or middle school and we have come up with some promotions in order to hit our target as good as possible.
Some of the sectors that we are going to place our product for promotion will be schools, and shopping centers. We want cover 30 Elementary and Middle schools in 4 different states. This promotion will consist of open house, where parents and students are able to meet with teachers the week before school starts. There will be stands in where parents and their children will place orders in which they buy their bag choose the colors or print and have it shipped to their residence. If their children are not with them we will have a flyer available to take home with them, including the steps on ordering. We want to make it available for parents and children fast and easy as possible. The stand in which a sales associate will be located will have very bright colors such as orange, green and yellow. They will have a lab top to take them through the steps as well as all our different "create your own backpack" products. We will have "wheel of fortune" where they can spin the wheel and get the chance to win a free backpack, gift certificate, or other prizes.
For the shopping centers we are placing stands in 25 shopping malls in 4 different states as well. The four states that we will be locating in will be Florida, Massachusetts, Georgia, and New York for both schools and shopping malls. We have research and those are one of the most predominant states for schools and tourists. The setup will be the same as the schools.
Our other promotion will be a premium promotion known as discount. We will be offering a 50% off the second bag. Generally students have brother or sister and we want to target them as well.  We are concern that some families have three children, and for that reason if they buy the third bag they get 50% off the second and $5 dollars off the third one.
Schedule of all activities
This schedule includes the activities as well as the time they are going to be taken into action. We are aiming towards the starting dates for school. We want to give students time for them to look for their backpacks and we will be having our product available before school starts. We also show when our discounts are going to be starting as well as the time they are going to end.
MonthsActivities
January
February
March
April
May| Premium promotions start. Discounts
JuneJulyAugustSeptember| We will be starting locating stands in shopping malls during the month of June, July, August and September. We will start placing our stands in schools in the month of August until the month of September due to | | Classes starting date.
| August: Only month offering the prices for contests at schools| | Making it 60 prices in total. |
OctoberNovember| Sales 50% off from the month ofMay through November.| December| |
Promotional budget
Costs of personnel: $250,000.00
Costs for 55 stations all around 4 states: $230,000.00
Costs of sales: around $300,000.00 (50% off and 5 dollars off the third bag) Cost of prizes (60 bags): $900.00
School and shopping centers fees: $45,000.00
Other wages or emergency costs: $20,000.00
Decorations for stands: $23,000.00
Equipment such as computers, cashiers etc.: $15,000.00
Moving expenses $12,000.00
Methods of Evaluations
To evaluate the potential of this plan I would send out emails to anyone who has bought a JanSport bag in the last six to seven years. I would ask them if they thought the customization option would be a valuable addition with a simple survey question. It would simply ask if they thought that a customization option will be a valuable option or not. This would provide some important customer feedback in relation to this new feature. We might also roll out the feature starting in one country at first just to test its effectiveness.
To evaluate how well the feature is generating income after it is rolled out would be a simple matter of looking at the sales figures. Since all customization sales would be online it would be very easy to look at the archived sales records to get a clear picture of the feature's success. We could compare the sales of the customized bags to the sales of the regular bags to see the ratio of people buying customized versus regular bags. This would be an indicator of the popularity of the feature. We could also compare the overall sales figures of bags after we rolled out the feature compared to sales beforehand. It would be easy to see if this feature was generating sufficient income to make it worth the extra cost of production. Based on this evaluation, we could then decide whether to keep the feature for future sales or to get rid of it altogether.
Web Page (Rough Visuals)
Our plan is to make customizable backpacks because we believe it will be an extremely popular product feature among middle school aged children, and it will give them a sense of uniqueness because it will be less likely for other kids to have the exact same backpack. To accomplish this, we will add an extra section to the Jansport webpage (jansport.com) that will let kids and their parents customize backpacks to their liking. The process is going to look like the following:
* First, they will have to navigate to the URL, www.jansport.com. * Then, they will have to select their region, United States in this case. They will be redirected to the main page.
* After getting access to the main page, there will be a new tab called "My Jansport", users will have to click on it to start customizing their backpacks. * After doing that, they will be asked if they want to create a profile. The main purpose of the profile will be to save all of the different backpack customizations they create. This way, the customized backpacks can be easily accessed later for a future buy. The creation of the profile will be an easy procedure since it will only require the account holder to set it up by adding his/her email address and a password, and it will be presented as a pop-up window.
* The customization feature will allow users to choose from three different styles, which are: Classic Style, Messenger Bags, and One Strap/Shoulder Strap Backpack.
* After selecting a model, a variety of 10 different colors will be presented to the user in the customization page. The colors will be: Yellow, Red, Navy Blue, Forest Green, Violet, Pink, Light Gray, Sea Blue, Orange, and Lime Green.
* Once the color is selected, the next step would be selecting the text print. This could either be a message, quote, or the name of the future owner, or one of the 10 different prints that will be offered. It will have a max of 30 characters to accommodate the size of the bag, and it will presented to the user in the same format as the color selection model.
* Once everything is done, the customized backpack can either be saved in the user's profile (assuming he/she made an account), or it will be located in an online shopping cart awaiting purchase.
References
* "History of JanSport, Inc. – FundingUniverse." Find Funding with Banks, Investors, and Other Funding Sources | FundingUniverse. N.p., n.d. Web. 9 Oct. 2012. <http://www.fundinguniverse.com/company-histories/jansport-inc-history/>. * "Jansport." Free educational resources for Primary Schools, Secondary Schools, Colleges and Universities . N.p., n.d. Web. 9 Oct. 2012. <http://www.infomat.net/infomat/rd741/rd * JanSport – Home." JanSport. N.p., n.d. Web. 9 Oct. 2012. http://www.jansport.com/js_home.php * Size. (n.d.). JanSport History » eBags Video . eBags Video » Home . Retrieved October 9, 2012, from http://video.ebags.com/v/564/jansport-history-backpack-superbreak-colors-livewire/
Related Topics