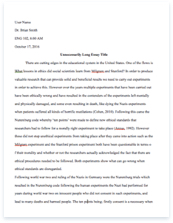 The whole doc is available only for registered users
A limited time offer! Get a custom sample essay written according to your requirements urgent 3h delivery guaranteed
Order Now
We chose this topic because it's timely, and many women are getting pregnant. We are curious, why many of them are getting pregnant at the very young age, and what are the reasons why they do this premarital sex, what will be the consequences to the people who are involved in it. Premarital sex is a huge problem in our society today. It is any sexual activity with an opposite sex partner or with a same sex partner before he/she has started a married life. The term is usually used to refer the intercourse before the legal age of a marriage. Adults who presumably marry eventually also fall under this definition. Premarital sex is sexual activity practiced by persons who are unmarried. The prevalence of pre-marital sex has increased in both developed and developing countries.
Premarital sex may take place in a number of situations. For example, it may take place as casual sex, for example, with at least one participant seeking to experience sex; it may take place between a couple living together in a long-term relationship without marriage; for a betrothed couple engaging in sexual activity before their anticipated marriage; and many other situations are possible.
Some people tend to have a lot of sex. They say, they do it for the satisfaction. They believe sex is fun. National surveys have revealed that premarital sex is less in Asia in comparison to the developed countries. However, smaller in-depth studies focusing on youth have indicated that their sexual activity has clearly increased. Although sexual behavior in teenagers and youth is mostly due to the effect of sexual hormones, the role of psychosocial factors such as media, friends and peer group. Based on the study of the University of the Philippines Population Institute showed that in a study group of almost 20,000 young people 15 to 24 years old, 23 % have had premarital sex.
Among respondents who ever had premarital sex, 35% have had more than one premarital sex partner, 38% used condoms during their last premarital sex, and 10% have paid for sex. The study also found that young people engage in other high-risk behaviors, such as drinking alcoholic beverages (70% of respondents) and using prohibited drugs (11% of respondents) at least once. The study further showed that young people are alarmingly lacking in correct information about HIV/AIDS: only 19% of the study group could identify correct ways of preventing the sexual transmission of HIV; 28% think that AIDS is curable; and 73% believe they had no chance of contracting HIV.
The effects of premarital sex are:
• change in appearance, a person who had sex outside of marriage begins to look different. They begin to look old and worn. Like a toy that has been used over and over again begins to lose its physical appeal.
• A.I.D.S. – This is a deadly virus that kills ones immune system. A person never dies from the actual virus. They die from the diseases that they would not have otherwise contracted if they still had a strong immune system. The immune system doesn't die slowly either it take at least five years for the immune system to eventually give out. A person can die from a simple cold if they have contracted the A.I.D.S virus. They cold starts of as a normal one does but it just keeps getting worse and worse. People suffer before they die from this disease.
This disease has been responsible for killing millions of people. The way this virus is contracted is through exchange of bodily fluids. Sex is the number one way this virus is spread. What people are not realizing is this disease is deadly and by having premarital sex and not being monogamous they too can contract this disease. People are very aware that this disease is out there but they do not understand that it can affect them.
• STD- Approximately three million cases of STD's are reported among teens every year.
-STD's reveal themselves through burning, itching, oozing, and pus filled sores on your genitals.
– Some STD's are incurable. If you catch them you have them for life. That's a lifetime prison sentence, in exchange for a moment of pleasure with someone.
• Have a bad reputation- if people found out that a person had a sexually transmitted disease. They would laugh at and ridiculed. People would think that a person was dirty, if they knew they had diseases
Related Topics