Is Globalization Americanization?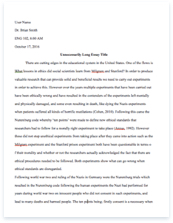 The whole doc is available only for registered users
A limited time offer! Get a custom sample essay written according to your requirements urgent 3h delivery guaranteed
Order Now
Many have argued that the US popular culture is at the forefront of globalization, so much so that globalization can largely be viewed as the spread of American culture. So does an item's history and origin make it inevitably American? No item is inevitably American, but most people believe that the American culture is becoming the more of a standard around the world. Most items have been used around the world in different mechanisms. Whether the name was different or it did something else, it has been around. I must say that countries are familiarizing themselves with the American culture such as restaurants, movies/television shows, and through our music.
Take for instance, McDonalds is a US based fast food chain that went international. They are most known globally for their hamburgers and fries. The origin of the hamburger was traced back to Germany. This still does not make it inevitably American. McDonalds is located in over 115 countries, 119 to be exact. It is the largest fast food chain in the world. The food that is on their menus originated and are produced from all over the world. Although the food comes from all over the world and is international, McDonalds is still considered an American introduction to the communities. They also change the menu slightly to accommodate the community too. McDonalds was brought to countries like China and the United Kingdom to share a piece of America with them and likewise (Lavender, 2005).
Next would be the reality television shows. The Cosby Show is a great example. The show was about a middle class African-American family living in Brooklyn. The Cosby Show was a great success mainly because it shattered the stereotypical image of African Americans on television. The Cosby Show changed how oversees audiences balked at American sitcoms. The next show is American Idol. Most countries now have their own version of American Idol. The shows are a great example of globalization. Idol prompted the United Kingdom and Australia to create their own versions (Perritano, 2011). MTV, known as Music Television, is the world's largest television network and the leading multimedia brand for children. With forty one music programming services in Asia, Australia, Europe, Latin America, North America, Russia, and the Middle East, each MTV channel promotes local cultural tastes with a mixture of national, regional and international artists along with locally produced and globally shared programming. MTV's holdings also include 35 locally operated web sites worldwide as well as publishing, recorded music, radio, home video, licensing & merchandising and a feature film division, MTV Films (MTV Global Fact Sheet, 2009).
When I think of a musical example pop music comes to mind. I think of the artist Michael Jackson. Pop music, the term, came from Britain, but the history would have you to believe that it was started in America. It actually goes all the back to 1679 in Napoli, Italy. The Beatles is a perfect group to use. The Beatles history and origin goes back to England. However, they did produce a lot of music in the US and they became very popular but they were not from the United States (Scaruffi, 2002).
Related Topics