Is Driving Privilege or Right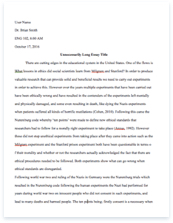 The whole doc is available only for registered users
A limited time offer! Get a custom sample essay written according to your requirements urgent 3h delivery guaranteed
Order Now
How many times in the last few years you heard on the news, or read in the paper about stories where a 75-year-old driver struck a 22-month-old boy in a stroller as well as the boy's father and another man in North Portland. While being questioned, he told investigators that he mistook the gas pedal for the brake. The white Mitsubishi that he drove accelerated after impact, knocking the boy his father and father's friend into the middle of the road. Boy and his father were flipped onto the car's hood, and carried for nearly 100 feet. Boy who was transferred to the nearby hospital died later from his injuries. (Russell, 1). How often have you asked yourself what can we as a society do, to prevent accidents like this happen ever again? The first thing that we teach our teens when they are ready for driving, is that driving is the privilege, and not a right that they have.
We all know that driving is a serious issue for senior citizens, as well for other drivers and pedestrians on the road. Right now, the older drivers are far more likely to get in multiple-vehicle accidents than younger drivers, including teenagers. They are also more likely to get traffic citations for failing to yield, turning improperly and running red lights and stop signs. Senior drivers should not be given the right to drive and should only be given the privilege if they are still capable of handling their vehicles safely. Today, there are no policies on renewing the driver's license when they expire for senior citizens in Oregon and many other states. For the safety of other drivers and pedestrians, as well as the senior drivers themselves, I would like to make everyone aware of this issue. Therefore I would like to try to find a way, and make people over the age of 65, take yearly mandatory license renewal tests, because the rates of fatal and non fatal crashes that senior citizens cause are to high.
According to the Loyola University Health System, the number of fatal crashes in which older drivers are involved is increasing. In 1988 through 1998 the number of people age 65 and older grew 14 percent. 7,078 people 65 and older died in motor vehicle crashes in 1996, 1 percent more than in 1995 and 32 percent more than in 1975 ("Elderly Driving…"). About half of fatal crashes involving drivers 80 years and older occur at intersections and involve more than one vehicle. The baby boomers generation is narrowing their retirement age and "as the U.S. population ages, the number of licensed drivers over 65 is projected to double to nearly 57 million by 2030, or a quarter of all drivers. For years, states have wrestled with how to weed out those whose cognitive or physical impairments make them a danger to themselves and others on the road" (Shishkin).
Based on the information conducted from the Wall Street Journal, we–responsible citizens, need to make sure that by the time all baby boomers are retired, safety measures on the roads are implemented that would protect not only them, but also other drivers and pedestrians in Oregon and many other states. The question that we often ask ourselves is at what age should we start implementing the rules and regulations, which would make the drivers retake the drivers tests in order to renew their licenses. Well, twenty-eight states plus the District of Columbia already have some sort of age requirements for accelerated driver's licenses renewals. These requirements vary by states, and the age when they start is all over the place, according to Insurance Institute for Highway Safety ("Older Drivers…"). While some states start with vision screening at age 40, other states start with shorter license renewal time, anywhere from age 59 to 85. Unfortunately, State of Oregon does not have any requirements besides vision screening for the drivers 50 and above. However, Oregon does require certain health care providers to report drivers that have medical impairments to DMV, regardless of their age.
As a health care worker, I have witnessed situations where elderly drivers were the victims of car accidents, endangering not only their lives, but also the lives and safety of innocent bystanders. The results of these accidents tend not to be only physical, but also psychological, deeply damaging all the parties involved. Last year a 100-year old LA man struck and injured 14 people, 11 of them children, while trying to back his car out of the grocery store parking lot and kids were lined up to buy after-school treats (Rogers, 1). We, responsible citizens, need to make sure that accidents like the ones in Oregon and California do not happen again. We need to figure out how to make safe environment for all drivers, including the senior citizens, and once they reach the Social Security age, seniors are required some kind of testing to ensure that they can drive safely. We all know that everyone ages differently, so some people will be perfectly capable of continuing driving in their seventies, eighties and even beyond while the others will have issues even before the mandatory testing.
Many elders, however, are at the higher risk for road accidents because of their age and medical condition that are part of their everyday life. As they age, common problems with eyesight, dementia, or side effects from medications may hinder abilities of older drivers. We all know that seniors are not able to react as quickly as younger drivers, which is a cause of countless accidents. Seniors pose a higher risk for physical injury, which can affect their driving. Not all that means that they have to stop driving. They just need to be aware that these issues are serious and something that we all are going to face at some point, but that they should recognize the risks, and be willing to do something about it. In order to help our seniors, we need to implement renewal tests that would not only consist of hearing, vision, and written test but also include full blown behind the wheel test, similar to the one that is required when obtaining the first drivers license. This way, the driving instructor could assess if the senior driver is capable of driving safely on the roads.
Making the tests mandatory would be a reason more for the seniors who need their freedom of their cars to take those tests. In addition, by making those tests free for the seniors, there should not be a reason why the seniors would not take them. Like all Americans, our seniors are tremendously dependent on the freedom of movement provided by their cars, whether or not their crash rate is higher or not. If after taking their mandatory tests, the senior citizens do not make all the requirements and they loose their drivers licenses, they may think that they lost their independence. Regardless of what they may think, once they reach the retirement age, we–their daughters, sons, grandchildren, friends, health care workers, need to be concerned about their safety more than ever and help them find the alternatives which would keep them independent.
According to Center for Disease Control (CDC), since all of us are living longer, and the rules that we have on the roads change constantly, and we have more than 20 percent drivers over age of 65 on the roads now, then some 10 years ago, mandatory driving license renewals should be more than a good idea. Besides driving themselves, elderly drivers do have other alternatives available where safety of others would not be of a concern. There are other options out there, which do not require our seniors to jump behind the wheel and drive themselves. Besides regular public transportation (buses and special transportation for disabled persons), many communities have other choices for seniors. Some senior services offer volunteer drivers or access to inexpensive shuttles or busses. On the other hand, many senior communities provide taxi vouchers, allowing users to travel within specific geographic area for a pre-determined amount of money. Others offer shared rides or even payments for people willing to drive their friends or neighbors.
We may hear from our seniors that paid transportation is not cheap; but we can remind them how expensive the cars can be. To be able to drive a car, we need to be able to afford car insurance, maintenance, annual registration, gas, car overall price, which will result in hundreds, if not in thousands of dollars per year. Compared to those prices, shared rides and public transportation are much more cost effective for our seniors. What is lost when giving up a car keys is the naturalness of running to the store or seeing a friend spontaneously. Some planning is, without a doubt, required. However, between public, private and hired transportation, giving up a car does not mean being stuck at home, loosing independence.
Therefore, whether or not our seniors believe that they should be on the road or not, having an annual driving test should not be too much of a burden to them. Making our roads safer for other drivers and pedestrians as well as the seniors themselves, taking the mandatory renewal test is nothing but a good idea. At age of 65, if they believe that they should have their car readily available, they should be able to take the drivers test and pass it, before they can get on the road and put other public in jeopardy. Whether they believe that is a good idea or not, they need to know, that is not only their life but also others lives affected and as we tell our teens, we should remind our seniors as well that driving is not right but the privilege.
Work Cited
Centers for Disease Control and Prevention. Centers for Disease Control and Prevention, 31 Jan. 2013. Web. 24 May 2013.
"Elderly Driving." Elderly Driving. Loyola University Health System, n.d. Web. 23 May 2013.
"Older Drivers: Licensing Renewal Provisions." U.S. Older Driver Licensing Procedures. N.p., n.d. Web. 27 May 2013.
Rogers, John. "Crashed driver, 100, rekindles age debate." Globe & Mail [Toronto, Canada] 7 Sept. 2012: D2. Opposing Viewpoints In Context. Web. 28 May 2013.
Russell, Michaell "He Panicked and Hit the Accelerator" Oregon Live. The Oregonian, 11 Nov. 2010. Web. 20 May 2013.
Shishkin, Philip. "Crashes Fuel Debate on Rules for Older Drivers." Wall Street Journal: D.1. Jul 09 2009. ProQuest. Web. 25 May 2013.
Related Topics