Is Creativity a Divine Madness or a Gift From God?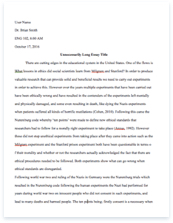 The whole doc is available only for registered users
A limited time offer! Get a custom sample essay written according to your requirements urgent 3h delivery guaranteed
Order Now
The aim of our group discussion is to discuss what creativity and madness have/have not in common and how to deal with creativity in the gifted education. Many questions have arisen: is there a link between being gifted and madness? What is the evidence that there is a link? Are there any physical and genetic causes of mental illness similar to those of creativity of gifted people? Can creativity cause mental illness or vice versa? Is it imaginable that the ability to produce something both new and valued by the gifted be linked to self-destructive deviant behavior? And finally, how will our conclusions affect our understanding of our gifted students?
There are countable cases of mental problems associated with those who are exceptionally talented. The belief that madness is linked with genius has been observed since ancient times. it is highly believed that to be creative requires a desire to cross the lines between rational and irrational thoughts. But in the same time many research studies suggested that people of high ability exhibited less incidence of mental illness and they showed quicker adjustments to life problems than average people. In our opinion, research studies that show direct link between madness and creativity are biased and their conclusions are based on the life of handful famous gifted people and creative artists who suffered from some mental problems. We believe that talented people are more linked to social problems and there is a relationship between creativity and emotional issues rather than mental illness. On the other hand, we should not ignore the fact that many psychiatric studies suggest that there are characteristics common to both creativity and madness like disturbance of mood, which includes high depression, suicide thoughts and bipolar disorder, and high tolerance for irrationality or deviance.
There is a thin line between the healthy creative thinking and the unhealthy psychotic thinking. This fine line can be easily crossed, from creativity to madness which appears to be like walking the edge between sanity and insanity. The real challenge is how to deal with the gifted to ensure that the line between their valued production and the destruction behavior not to be crossed. In our opinion, we should not ignore the link of certain types of psychological problems with creative production, but in the same time we should not ignore the fact that for each gifted individual observed with mental illness there are many more healthy gifted individuals. Although thinking processes of high creatives and those of psychotics may be appear similar on the surface, but they are very different fundamentally. Most of the creative people who were able to use their talents to create valued production, learn to work with other talented individuals, establish normal relationships and involve in various outside activities developed well as adults.
Our duty as teachers is to be aware of their emotional and social problems and to understand the unique challenges in teaching gifted kids. Many of them suffer from social miscues, anxiety to achieve, and extreme self-criticism. Some of them are underachieved, or when achieved, their achievements and work are not appreciated enough. These emotional problems can be developed into mental illnesses which may be found in highly creative people. We need to implement effective strategies to assist the young gifted to grow in a healthy positive environment. We must provide differentiated emotional support and mood management to help their social and emotional development. We need to understand that the creative thinking does often cause anxiety, which may affect their production so necessary accommodations is required to reduce anxiety. Sometimes, it is required to tolerate some degree of irrationality or deviance since such behaviors are more common among gifted students. However, we should not encourage the historical thoughts that link creativity with destructive deviant behaviors.
Related Topics