Is America Approaching Equality Within Society?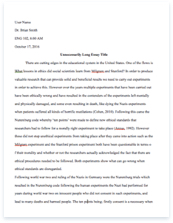 The whole doc is available only for registered users
A limited time offer! Get a custom sample essay written according to your requirements urgent 3h delivery guaranteed
Order Now
Ever since the beginning of the "American" movement towards equality, people have been asking, "What is the meaning of equality?" According to the exact meaning of the word in relation to American society, it means, "the state of being equal, especially in status, rights, and opportunities." (Dictionary: http://www.merriam­webster.com/dictionary/equality) Equality has been the symbol of America, representing hope, freedom, and a fair amount of opportunities that were expected by Americans and immigrants. The Civil Rights Movements was the crusade for equal opportunities and rights. The challenge of overcoming social segregation, equal voting rights, and also feminist movements led the United States towards social and political equality.
Present day U.S. President Barack Obama, "honors Martin Luther King, Jr. by discussing how King's dreams have begun to be realized and continue to fuel the actions and directions of many Americans." (Text Pg. 477) Although many would agree with president Obama, "Nobel Prize winning economist Joseph Stiglitz examines growing economic discrepancies in the United States and how these disparities impart even the most fundamental aspects of American society." (Text Pg. 477) I believe that, needless to say, the United States has progressively moved toward.
Related Topics