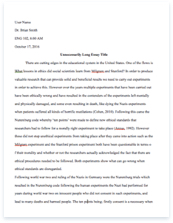 The whole doc is available only for registered users
A limited time offer! Get a custom sample essay written according to your requirements urgent 3h delivery guaranteed
Order Now
Mayonnaise-Sprite Solution is a better conditioner to be used for hair. The purpose of this study is to help woman in our generation solve their problems of having dull dry hair .The experimental design is that the dependent variable is hair and the independent variable is mayonnaise-sprite solution and cream silk .We found out that mayonnaise-sprite solution gives us smooth silky hair, the benefit is that hair will be manageable in all sorts of weather it is not frizzy and dry and pone form breaking.
INTRODUCTION:
People nowadays; especially woman, are having a desire and passion to have straighter, shinier and more efficient hair that they could be proud of. So we explored and put our knowledge to the test to come up with an experimental study of comparing Mayonnaise-Sprite solution and certain product and determine which one could show satisfaction among women. Then we simply conducted a comparative study of cream silk and mayonnaise-sprite solution.
PROBLEM:
Can Mayonnaise-Sprite solution be a better hair conditioner than Cream Silk?
HYPOTHESIS:
Mayonnaise-Sprite solution can be a better hair conditioner than a commercial conditioner.
OBJECTIVES:
*To help woman achieve brilliant-looking hair that is bouncy, full of life, shiny and healthy. *We want others to know that things in their kitchen can be home made products to maintain a shinny and full of life hair.
SIGNIFICANCE OF THE STUDY:
As our generation advances to move forward woman are having a great passion and are craving to spontaneous-looking hair. And so we compared our very own Mayonnaise-sprite solution and cream silk to see which one would take a better reaction to your hair as better performing hair conditioner as we researched for more in the field of study about hair, a revolutionary breakthrough hit us.we just found that our hair is composed of natural keratin and as we grow older, our hair loses some keratin due to too much frequent brushing. That's why we have dull, frizzy and unmanageable hair. SCOPE AND LIMITATION:
Mayonnaise is made out of real eggs; protein is presented in the substance. And as we are prone to eat foods or apply products that are rich in protein it is easily conduced into keratin.some of it are turned into natural keratin and some of it are used up keratin is naturally present in our solution.
DEFINITION OF TERMS:
*Keratin- a protein forming the basis of hair, nails and horns.
*dull- lacking in force, intensity or sharpness.
*frizzy-form into a mass of tight curls .
*unmanageable-difficult to control.
*revolutionary-so new and different as to cause a major change in something.
REVIEW OF RELATED LITERATURE:
A scientific report and article was made by Ms. Johanne Arbillo that mayonnaise-sprite solution s a better conditioner for dry frizzy hair.
METHODOLOGY:
*MATERIALS:
1. Mayonnaise
2. Sprite
3. Cream silk conditioner
4. Bowl
5. Tablespoon
6. beater
*PROCEDURE:
1. Prepare and secure all materials needed.
2. Mix mayonnaise and sprite together to have the mayonnaise-sprite solution.
3. Apply onto a representative's hair. Leave on for 30 minutes. At the same time apply cream silk on another representative
4. After leaving on for 30 minutes rinse well or just until the strong odor disappears.
5. compare results
CONCLUSION:
Therefore we conclude Mayonnaise-sprite solution is a better hair condition than cream silk because it is made out of eggs and causes hair to produce natural keratin. It gives us a brilliant-looking hair that is bouncy, full of life, shiny, smooth and healthy hair.
RECOMMENDATION:
Use Mayonnaise-Sprite Solution after every shampoo leave on 30 minutes.
Related Topics