Introduction to Quality Assurance/Project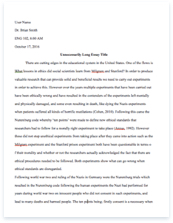 The whole doc is available only for registered users
A limited time offer! Get a custom sample essay written according to your requirements urgent 3h delivery guaranteed
Order Now
Identify an appropriate health care facility for use in the SLP.
The health care facility chosen for this module is the Spire Healthcare group. This is a UK group based in London. The group has 36 hospitals and has been working in the healthcare field for 25 years.
Provide a description of the facility and its organizational structure.
With its 36 healthcare facilities located all over UK, each one specializes is different fields such as radiology or surgery. Some of the basic facilities they provide include Cosmetic Surgery, Weight Loss Surgery, Physiotherapy, Radiology related solutions, X-rays, scans, endoscopic procedures and blood tests etc. These wide ranging facilities are hard to fit under a general model for all Spire facilities; however a general model followed at the basic level is shown below.
Briefly describe the facility's current Quality Assurance Program.
Spire is a world class facility employing many surgeons and specialists who are leaders in their respective fields. The doctors and nurses are chosen through a rigorous plan so that the patients can get the best care all the time. Consultants are hired on  a regular basis to help on procedures and to take advice from them. Since the staff operates in a team, the patient gets a whole team of dedicated nurses to look after. The staff is available 24 hours a day, trained and prepared to deal with any emergencies. The company's underlying principle is that each and every minor or major operation or treatment gets high priority.
Briefly discuss the mandated requirements, if any, for the facility's quality assurance program.
Participation in national quality assurance schemes
In accordance with the Care Standards Act 2000, all hospitals in England are regulated by the Healthcare Commission and are inspected regularly against the Department of Health Independent Healthcare National Minimum Standards.
Hospital in Scotland is regulated by the Scottish Commission for the Regulation of Care (Care Commission).
Hospitals in Wales are regulated by the Care Standards Inspectorate for Wales.
A copy of the Healthcare Commission's most recent inspection report for each Spire Healthcare hospital is available from the general manager of the hospital or from the relevant Commission or Inspectorate office.
References
Spire Healthcare. Quality of Care. Accessed on November 3, 2008 from http://www.spirehealthcare.com/Treatment-Information/Patient-care/Quality-of-care/
Related Topics