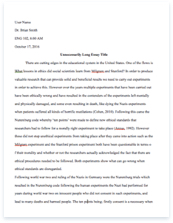 The whole doc is available only for registered users
A limited time offer! Get a custom sample essay written according to your requirements urgent 3h delivery guaranteed
Order Now
Introduction
The use of the Internet has become a well established form of communication for businesses to take advantage of. It allows the organization to open up new markets, reduce costs and create opportunities of trade on a world wide scale. Today all large businesses, as well as many small businesses and enterprising individuals, have websites. The terms 'e-business', 'e-commerce', and 'on-line communications' have become a part of everyday life.
Two businesses that will be analyzed in their trade of 'businesses to business' and 'business to consumer' have been selected, a comparison will be made on each company's electronic business and use of the net.
The first company I have chosen is 'Costco Wholesale' – www.costco's.com. This corporation operates an international chain of membership warehouses. They market quality, brand name merchandise at substantially lower prices than are typically found at conventional wholesale or retail sources. The warehouses are designed to help small-to-medium-sized businesses reduce costs in purchasing for resale and for everyday business use. Individuals may also purchase for their personal needs.
The second company I have researched, Dell, Inc. – www.dell.co.uk is involved in the design, development, manufacture, marketing, sale, and support of various computer systems and services to customers worldwide. They market products and services from full desktop computers, MP3 players to networking wireless servicing. As a distinction made to most other organisations, they operate trade only by the use of the Internet.
Task 1
A) Distinguish between the terms E-Business and E-Commerce
E-Business – Business on the internet: the conduct of business on the internet, including not only the buying and selling of goods and services but also the servicing of customers and the collaboration with business partners.
E- Commerce – Involves buying and selling through the medium of the internet. Even when a business does not create a website for selling it is likely to access the internet for buying activities, because e-purchasing is such a convenient way of browsing for good deals. For example, a hairdresser is likely to be able to cut purchasing costs for shampoos, cutting equipment and other materials through on-line purchasing.
Other definition –
E-Business – Doing business online. The term is often used synonymously with e-commerce, but e-business is more of an umbrella term for having a presence on the Web. An e-business site may be very comprehensive and offer more than just selling its products and services. http://www.pcmag.com/encyclopedia_term/0,2542,t=e-business&i=42215,00.asp
E- Commerce – Doing business online, typically via the Web. It is also called "e-business," "e-tailing" and "I-commerce." Although in most cases e-commerce and e-business are synonymous, e-commerce implies that goods and services can be purchased online, whereas e-business might be used as more of an umbrella term for a total presence on the Web, which would naturally include the e-commerce (shopping) component.
http://www.pcmag.com/encyclopedia_term/0,2542,t=e-commerce&i=42222,00.asp
EBay is a good example of E- Commerce.
Dell is a good example of E-Business.
B) Analyze the nature of E – Business communication. Differentiate between mass communication (one-to-many), personal communication (one-to-one) and internet communication (many-to-one and many-to-many).
* Mass communication is the term used to describe the academic study of various means by which individuals and entities relay information to large segments of the population all at once through mass media. It is usually understood to relate to newspaper and magazine publishing, radio, television, and film, as they are used both for disseminating news and for advertising.
* Personal communication may be unpublished lecture notes, letters, memos, personal interviews, telephone conversations, email or messages from non-archived discussion groups or bulletin boards.
* Internet communication People use Internet communication for many purposes. I identify some of these major purposes with the broad categories of communication, interaction, and information. These categories are not mutually exclusive: Someone can participate in Internet communication for a combination of communication, information, and interaction at the same time.
> Communication: People use the Internet for communication in a one-to-one, one-to-many, or many-to-many setting. This communication can be used for scholarly activity and research or for personal and group communication and discussion. Examples: Usenet, electronic mail, and Listserv.
> Interaction: People can use the Internet for the purpose of play or learning, not just for information transfer or discussion. Interaction spaces are often used for social activity and for group interaction and education. Examples: MU*s and IRC.
> Information: People use the Internet for dissemination and retrieval of information. This information deals with subject matter covering a wide range of human activities and knowledge. Examples are the World Wide Web.
Task 2
A) Differentiate between business-to-business (B2B) and business-to-consumer (B2C) transactions.
B2B Organization:
B2B (business to business): a business that sells primarily to other business, such as Cummins providing engines for vehicle and computer part manufacture such as Dell. Pittards selling leather to football-boot and golfing -glove manufactures.
My B2B Company chosen is the computer seller Dell who has proven that the integration of e-business can be successful. Dell has provided its customers with personalized service that has set an example for the rest of the computer industry. Dell direct business model is the heart of company. Direct" refers to the company's relationships with its customers, from individual consumers to some of the world's largest corporations. The direct model has three central elements: one-to-one relationships with customers, products that are built-to-order for each of those customers and the lowest cost structure of many of our major competitors.
The great thing that Dell offers to its customers is customization. You can directly decide what you want to have in your computer and the fact that there is no middle man, reduces the costs for the customers. Another aspect that goes very well with Dells e-business structure is the belief in good relations with its suppliers. Dells are able to keep inventories at a minimum because they do not build a computer until it has been ordered. Their suppliers ensure that they have the right parts when they are needed. "A key enabler of these efficiencies has been Dells use of the Internet to manage its supply chain, which means that suppliers have the most accurate, up-to-the minute information about their products which Dells, is selling; they have unique insight into volumes, quality issues and customer satisfaction".
B2C Organization:
B2C (business to consumer): Relating to the sale of product for personal consumption. The buyer may be an individual, family or other group, buying to use the product themselves, or for end use by another individual.
My B2C chosen is Costco, who focuses on selling products at low prices, often at very high volume. These goods are usually bulk-packaged and marketed primarily to large families and businesses. Furthermore, Costco does not carry multiple brands or varieties where the item is essentially the same. This results in high volume of sales from single vendor, allowing further reduction in price, and reducing marketing costs. Costco also saves money by not stocking extra bags or packing materials; to carry out their goods, customers must bring their own bags or use the merchandise shipping boxes from the company's outside vendors
B) Explain the benefits to each business you have selected of having its own website.
General benefits to each company
* Customers can access the website anytime of the day (24/7) which is a good advantage for disabled customers, and it also saves time for businesses as it is cheaper for them to set up and is a good way of getting information across to the customer.
* Offers the latest offers and advertisements which can be persuasive. An example includes, the use of flash and moving imagery such as 'pop-ups' and video footage to help gain the customers attention more effectively.
* Having their own website allows them to monitor statistics such as the number of times the page has been viewed. This is an advantage because it provides a sense of knowledge to the needs and wants of customers' interest. A survey is an efficient method also, which can help find out more on consumers.
* Allows both businesses to gain global access to worldwide consumers
Benefits specific to each company
Costco benefits
Dell benefits
* The '.com' website allows ordering online services
* Discounts offered to Executive members
* Product availability
* Products features
* Delivery services (fees, time consuming and shipping options)
* Memberships terms
* Terms and conditions
* Locations details (Address, contact detail)
* Employment Opportunities
* Payment options available (credit card service etc.)
* Consumer are able to create there own account for purchase
* Frequently question asked?
* Allows customers to customize their own products of purchase
* Show' s the latest software arrival soon
* Check status of order through the site
* Technical support services are available for those who or experiencing problems with there P.C, Software etc…
* List of products with informative fact and figures
Task 3
A) Using examples from the two businesses you have researched and from other businesses of your choice, describe how the internet can be used for selling a product, or service.
The basic purpose of a commercial website is to generate revenue from sales. There are a number of business models achieving this online. Has explained below that many long – established retailers have added an online sales channel to their existing offline (Physical) stores. There are some distinguished business (Amazon being the most well known) that have established an only online presence. In other words, you won't (yet) find an Amazon shop down your road.
Business to Consumer (B2C)
A B2C website offers to sell or provide a service to private consumers rather than other businesses; b2c businesses service consumer demand.
If you walk around any shopping areas and you will see a range of retail outlets offering goods for sale to us, private consumers. Before the development of the internet, shopping was restricted to particular times and you had to travel to them (David Dooley). By contrast, an online shop is unlimited or space and there are no limits to what an internet retailer can offer to consumer.
There is big different between adding an online sales channel to an existing firm and trying to set up a completely new online retail outlets. Most of the growth in e-business is due to physical businesses adopting an e-strategy.
Amazon is one of the most successful online businesses and a model for every online firm. Amazon started off as a bookseller and today offers nearly 5 million books, together with information about them all, as well as personalized recommendations based on past choices from the site. Amazon.co.uk has diversified its product range to become a multi-product online business; as well as books its now sells CDs, DVDs, toys, electronic items and sports equipment to name just a few. This internet a brilliant carrier of information content – not only gives e-trailers the chance to offer a wider range of choices, but also it allows them to offer more back – up services to consumers.
Business to Business (B2B)
In the online world, b2b is reported to be the bigger than b2c. Transactions between businesses may be less frequent over the internet, but they account for more in terms of money value.
The b2b business is buying from and selling to other businesses. It is buying either for its own internal maintenance, repair and operations purposes, or for items used as part of what is sold to another business in a supply chain.
The reason b2b internet trade become so significant is that there are many more opportunities for big-deal transactions between businesses than there are for transactions with private customers. Business organizations are likely to have several suppliers and the suppliers themselves will have suppliers.
Online markets places for components are becoming more common. For example, ford and general Motors have joined forces and moved their US$300 billion and US$500 billion supply chain online (see www.convisint.net)
B) Distinguish between other business models for generating revenue from the internet and give examples of online companies which use such models.
Revenue Models
The models used by B2C and B2B e-commerce initiatives to generate Revenue
Web catalog revenue Model
In the Web catalog model the prospective buyer picks items from an on-line catalog for purchase
These purchases may be made on-line, by telephone or by mail (since some people might be afraid to disclose credit card information on-line)
* The type of items sold by this method include:
> Computers and consumer electronics (Dell.com)
> Books, music and videos (Amazon.com)
> Clothing (Myvirtualmodel.com)
Digital content Revenue Model
> Digital products received through purchasing or subscriptions and they are received instantly
> E.g. legal research lexis.com
> Digital copies of published documents (e.g. ProQuest acquired reproduction rights to digital versions of journals and books)
> Also ACM (Associated for Computer Machinery)
Advertising-subscription Mixed Model
> Used for many years by newspapers and magazines (subscribers pay a fee and accept some level of advertising)
> Subscribers are subjected to less advertising than Advertising supported Web site
> The New York Times and The Wall Street Journal use this Model
> Both of these newspapers use a separate revenue model for the print and on-line editions
Web Portals
Web directory
A listing of hyperlinks to Web pages, Portal or Web portal Site used as a launching point to enter the Web Almost always includes a Web directory and Search engine
Examples:
Yahoo – http://www.yahoo.com/?rs=1
AOL – http://www.aol.co.uk/?src=www.aol.com
AltaVista – http://www.altavista.com/
Fee-for-Transaction Revenue Models
In this model businesses offer services for which a fee is charged. The fee is based on the number or size of transactions they process.
> Transactions can be personalised and executed much cheaper than traditional transaction service providers
An example is a travel agent:
> Traditionally, they were paid a commission for every ticket sold. With more low cost flights being offered commissions in many cases have disappeared. As a result, many travel agents now charge a flat fee for processing a ticket on an airline that has reduced or eliminated the fees it pays to travel agents
Revenue Models in Transition
Many companies have changed their revenue models in order to remain competitive; some examples of changes in revenue models are:
> Subscription to Advertising-Supported Model
> Advertising-Supported to Advertising-Subscription Mixed Model
> Advertising-Supported to Fee-for-Services Model
> Advertising-Supported to Subscription Model
Subscription to Advertising-Supported Model
* Microsoft State magazine started as an upscale news and current events publication
* First charged an annual subscription fee (only 27,000 subscribers with $500,000 revenue) which did not cover operational cost
* They changed to an advertising-supported site, although it is uncertain whether this new Model is profitable.
* This Web site however is part of the MSN portal so it probably improves its stickiness
http://www.microsoft.com/presspass/press/2005/nov05/11-01PreviewSoftwareBasedPR.mspx
C) Identify other uses of the internet, which may not generate revenue.
The term 'Internet' refers to the physical structure and protocols of the global network. This structure is itself is merely an enabling mechanism for a wide range of services – actual facilities that can be used by people connected to the Net to accomplish particular tasks.
Below I have listed website that do-not generate revenue:
* Excel – Excel London, the international exhibition and conference centre, is home to a cast range of events from internationally acclaimed exhibitions and conferences.
http://www.excel-london.co.uk/en/
* Charity – There are varies organization that's set up to fight for children who suffer from poverty, disease & violence. Organisation like; save the children Charity and Oxfam charity are one of the familiar organization.
http://www.savethechildren.org.uk
* Olympic Website – The Olympic site is a site that's not generated revenue has it there for informative purpose. Information may include: News on the latest development, job and support etc.
http://www.olympic.org/uk/index_uk.asp
* Myspace (Hi5, chatroom etc) those are website that there to view where as u can view information about people that are register to the website.
http://www.myspace.com/
The above organisations are website that's set up for not profitable for example government website is one of the well-known has a none generated revenue
Task 4
With regard to the limitations of e-business, explain the possible problem the two companies you have selected may encounter when using the internet for business.
While the internet offers many opportunities for entrepreneurs, it has its downside. Here are some disadvantages of operating a web business:
* Business can easily be copied. Success breeds copycats' is more evident on the web than in other commercial mediums. With your business presented on your site, complete with detailed descriptions of your services or pictures of your products, people can easily study what you have to offer and decide to open a similar business to compete with yours.
* Small home business merchants struggle with other businesses who rip-off their business concepts, their sites, even their domains. Some are even their former customers, who realized that theirs is a good business and begin to offer the same exact products. Other takes it step further and opens a similar by changing a single letter in their domain.
* Opens to unwanted communication. One of the 'occupational hazards' of running an internet business is unwanted commercial email. If you post email in your site, or include it in your forms to allow legitimate customer to contact you, be prepared to receive a deluge of spam emails.
* While the internet offers marketing benefits and opportunities, it also throws up many challenges. These challenges have to be prepared for, faced and overcome if a business is to successfully compete in the online world.
* Traditional thinking about business activity looks at the chain of value-adding process the organization undertakes, e.g. acquiring materials, storing materials, working with materials to produce something, packaging the product, warehousing (strong)the product, marketing the product, selling it, moving it.
* Just as the internet represents a new channel of opportunities, so it cases potential conflict and challenges. Internet activity is measured by the value it adds to the business. If it fails to add value, then the strategy has been either poorly thought through or it is inappropriate for the business.
* Price comparison to other company which will drive customer away from business.
* Might not meet customer satisfactions.
* Spam or virus can effect the website if not maintain.
* Information might not be clear to consumer
* one problem they may encounter is the amount of other sites also selling similar products
* Also lacks of good customer services- when buying something as expensive as a computer u want some advice.
* Picture of product might not be clear to customer
* Consumer may find browsing difficulty or may find the site hard to configured
* Fact of product be not be update
* Unable to feel the product
* Internet broadcast could cause a faulty where as it will cause a problem to view site or even when your updating the web page it could clash with consumer from booking there order.
Reference:
Chaffey, D: E-Business and E-Commerce Management, Prentice Hall, 2002
http://www.e-consultancy.com/knowledge/glossary/
http://searchcio.techtarget.com/sDefinition/0,,sid19_gci212026,00.html
http://en.wikipedia.org/wiki/E-business
http://www1.euro.dell.com/content/topics/topic.aspx/emea/segments/odg_search_copy?c=uk&l=en&s=gen&st=Dell&dgc=ST&cid=5186&lid=121454
http://www.costco.com/
http://www.pcmag.com/encyclopedia_term/0,2542,t=e-business&i=42215,00.asp
http://www.pcmag.com/encyclopedia_term/0,2542,t=e-commerce&i=42222,00.asp
http://www.microsoft.com/presspass/press/2005/nov05/11-01PreviewSoftwareBasedPR.mspx
Related Topics