Industrial Revolution Free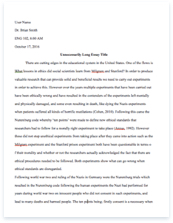 The whole doc is available only for registered users
A limited time offer! Get a custom sample essay written according to your requirements urgent 3h delivery guaranteed
Order Now
The Industrial revolution is considered one of the most studied historical event occurred during late 18th century and early 19th century. During these years, region witnessed various radical alteration in agriculture, mining, and transportation that overall impact cultural and socio-economic conditions in the United Kingdom. Subsequently, changes spread throughout Europe, North America, and all over the globe. Studies noted that first industrial revolution commenced in the 18th century followed by its after effects occurring in the year 1850.
Historians have suggested that industrial revolution occurred in Britain in 1780s, while few others have indicated that it occurred between 1760s and 1830s. (Hillstrom, pp. 23-28) This is still an area under discussion and debate between historians. However, earlier occurrence of Industrial Revolution in Britain will be the major argument for this paper, and thus, this paper will endeavor to identify some arguments supporting such earlier occurrence in Britain.
            The impact of Industrial revolution on the world was massive and was widely accepted in different parts. During late 18th century, the Great Britain altered its manual labor and animal-based economy to machine based manufacturing. (Lucas, pp. 59-62) Alternatively, the utilization of mechanization of textile industry was introduced, along with the efficient use of coal, and there was growth in the iron sector as well. In the result, the development improved the railways, roads, and canals. It is believed that industrial revolution was one of the most important events witnessed in the history.
Some historians believe that industrial revolution was the result of social changes brought by the Britain after the English Civil War ended in the 17th century. At the beginning of 18th century, British textile manufacturing was mainly based on wool that was processed manually by individuals. Weaving of cotton and flax was done at own premises by labor, thus it resulted in production of small quantity that was not enough for demand of the foreign market. (Hillstrom, pp. 40-41) In the result, the spinning wheel and handlooms were introduced that improved production of the industry, in such a way that Britain dominated exports of cotton goods for more than two decades.
Therefore, one of the major causes of earlier occurrence of Industrial Revolution in Britain was an effort to fulfill demand of the foreign market. One of the adverse effects of Industrial Revolution in Britain was witnessed by employment, as introduction of machineries resulted in revolts from labor unions, and in such effort, a number of inventions and machines were destroyed. Richard Arkwright was one of the well-known inventors of that time that played an efficient role in financing inventions, as well as, employing ways and strategies to protect machines through patents that is another reason, which cemented the effects of Industrial Revolution in Britain. (Hobsbawn, pp. 69-72)
Besides such reasons, dependency on wood was one of the primary causes of earlier advancements in Britain during the late 17th century. In other words, wood was the major source of fuel in Britain that resulted in loads of stock of coal in the region, which were enough to energize inventions of inventors like Sir Clement Clarke, etc. (Lucas, pp. 88-89) One of the inventions was reverberatory furnaces that became possible due to availability of coal to fuel these furnaces. Scholars have considered this reason as very valid for earlier occurrence of Industrial Revolution in Britain, as wood was the major resource of Britain for their energy and heat purposes.
Due to all such reasons, one after other inventions was introduced in Britain. For example, Mr. Abraham Darby invented blast furnaces that played an effective role in allowing Britain to dominate the foreign market of pots and kettles. Besides, huge working middle class is another factor that caused Industrial Revolution earlier in Britain. (Hobsbawn, pp. 30-33) In other words, better working opportunities were taken effective by middle class of Britain that improved working conditions in mills and factors built newly in the Britain. Some of the problems confronted before Industrial Revolution was child labor, harsh working conditions, and a new opportunity was given by occurrence of such revolution in the region.
Modern working attitude was one of the qualities of Britain people that supported Industrial Revolution, and thus, companies with such modern people were ideal for the revolution. Moreover, workforce was well educated in Britain, (Hillstrom, pp. 55-57) as compared with workforce in America or other parts of the globe, and thus, Britain witnessed a number of industrial developments.
Lastly, British government played a crucial and effectual role in the provision of funding and finances to new entrepreneurs and industries that enhanced the industrial processes in the region. Such cooperation from the British government was very motivational and inspirational for individuals, as well as, companies in supporting Industrial Revolution. Conclusively, the paper has discussed and argued over some of the impact of industrial revolution on British, Europe, and Americans, and provided various arguments supporting earlier occurrence of Industrial Revolution in Britain.
Works Cited
Hillstrom, Laurie C. The industrial revolution in America. ABC-CLIO, 2007.
Hobsbawn, Eric J. The age of revolution. World Pub Co, 1962.
Lucas, Robert The industrial revolution past and future. Harvard University Press, 2003.
Related Topics