Industrial Clusters & the Software Industry in Ireland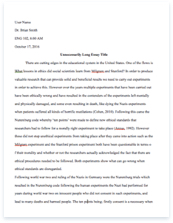 The whole doc is available only for registered users
A limited time offer! Get a custom sample essay written according to your requirements urgent 3h delivery guaranteed
Order Now
In the time of globalization, every product, service or business activity faces global market opportunities and global competitors as well. As most small and medium- sized enterprises (SMEs) have been depending on their own market segment or niches, global competition can not only threaten their existing base and competitive strength. They may find their potential market chances and business partners in unknown countries or territories.
Nevertheless, it must be understood that their existence and competence were also strongly supported by regional or local business concentration and networking, which is based on deep social division of labour and specialisation, including typical subcontracting system controlled by a big manufacturer, as well as industrial districts where small manufacturing or trading firms come all together. Mostly SMEs cannot survive if they simply depend on own limited resources and specialised skill and technological capabilities alone.
Empirical research works on the importance of regional industrial agglomeration and local networking. Among them, the most popular one is M. Porter's "industrial cluster' thesis, which is based on his own 'diamond theory' and economic geography principles. According to Porter's (1990, p. 149) definition," a cluster consists of industries linked through vertical (buyer/supplier) or horizontal (common customers, technology, channels) relationships". Key features of clusters are internal networking, linkages and formal and informal interactions.
A common strand in both the economic and sociological literature is the notion of local linkages forming a defining geographic basis of a cluster. However, the paradox of economic geography during an era of global competition is that changes in technology and competition have diminished many of the traditional roles of location. Yet, Porter finds, clusters, or geographic concentrations of inter-connected companies, are a striking feature of virtually every national, regional, state and even metropolitan economy.
The prevalence of clusters reveals important insights about the microeconomics of competition and the role of location in competitive advantage. Even as old reasons for clustering have diminished in importance with globalization, new influences of clusters on competition have taken on growing importance in an increasingly complex, knowledge-based, and dynamic economy. Clusters represent a new way of thinking about national, state, and local economies, and they necessitate new roles for companies, government, and other institutions in enhancing competitiveness.
Many governments and organizations throughout the world deployed new policies to stimulate own regional economies and to strengthen global competitiveness, depending on 'industrial cluster policy'. As a result, new expected players are not necessarily existing local SMEs and skilled craftsmen, but universities, research institutes, or public institutions which can be linking together and creating critical mass for further innovation and industrial development. Critical success factors for clusters
Due to growing global competition, the change of customer needs, the rapid progress of IT (Information Technology) and so on, Industrial Clusters have been affected greatly in terms of the scale of production, the number of enterprises and employees. Many Industrial Clusters show a trend of stagnation. Some of Industrial Clusters declined in added value while some declined in the number of employees. In particular, small-sized enterprises whose businesses are labor intensive and low productivity were seriously damaged.
Even in stagnated Industrial Clusters, there have emerged vital enterprises which develop core competence and conduct innovation. Some SMEs have adapted to this difficult environment and continue to grow. They are characteristically divided into the following patterns:
a) research and development companies that outsource manufacturing and sales while focusing on the development of products and technology; b) companies that have established their own core technology and capabilities as a result of many years of technical research in a specialized field; ) companies that have become independent by putting to work the expertise gained through subcontracting work for parent companies, developing their own products and diversifying their clients; d) companies with advanced specialized capabilities that develop products jointly in cooperation with other companies, universities or research institutes; A major feature has been the emergence of internationally competitive clusters that are positioned to take advantage of local skills and expertise, on the one hand, and global scale, on the other.
The Galway experience would suggest that appropriate regional business support structures are the final major local ingredient in successful cluster development. In a word, they could be regarded as technology-based industrial clusters which are all rely heavily on intellectual capital. Especially, as far as ICT clusters be concerned, one critical element to success has been the high educational standard of the labour force available to the industry and the importance of collaboration with right-thinking tertiary institutions as well as learning from other successful countries including in fostering closer links with the multinational.
For example, there is been a huge learning process in the last 10 years in Ireland where has built up a strong indigenous software sector and get it through the current downturn. Irish IT Cluster Ireland has one of the highest concentrations of ICT activity and employment in the OECD, principally in electronics hardware manufacture, such as PCs, PC components and office machinery, software products and services and call centers.
It is the fifth largest exporter of computers in the world, they account for more than a third of all Irish exports and a third of PCs sold in Europe are made in Ireland. Ireland has been termed the "Celtic Tiger". This has not been achieved overnight or by accident and goes back to 1960 when the economy was restructured as a precursor to gaining entry to the European Union (EU) in 1973. The restructure involved opening the economy to external trade and lowering tariff barriers as well as dedicated investment in education and infrastructure.
Once EU entry was gained, Ireland promoted itself as the gateway to Europe and the Irish Trade Board promoted Irish exports. Ireland's success is also strongly linked to R&D in the universities and that it was focused on new industries. The increased emphasis on R & D is supported by a substantial influx of third level graduates into the Information Communication Technology (ICT) sector, most with qualifications in computer science and engineering, and a huge expansion of Government research funding as part of the National Development Plan 2000-2006.
The Government's Research, Technological Development and Innovation (RTDI) strategy is based on the recognition that 'there is a strong link between investment in the research and innovation base of the economy and sustained economic growth…. [T]he accumulation of "knowledge capital" will facilitate the evolution of the "knowledge-based" economy'. ICT clusters drive the industry in Ireland and are located in Dublin, the largest, with smaller regional clusters in Cork, Limerick/Shannon and Galway, the latter including Nortel and over 50 small and medium- sized companies.
New key opportunity sectors being targeted by Ireland are Informatics, digital media, E-business and Health Sciences and to facilitate them a digital cluster has been set up to create a center of excellence for innovation, creativity, research and learning focused on developing new and existing media enterprises. In terms of electronics sector, although indigenous firms has achieved significant growth rates the electronics sector continues to be dominated by large multinational companies, employment in software products and services is more evenly divided between overseas and indigenous companies.
Most of the software multinationals in Ireland are packaged software or product companies selling to mass markets, though the growing emphasis on localization requires a higher level of software engineering skills and is more reliant on outsourcing and indigenous supply chains, including translation, fulfillment, packaging, manual printing, transport and technical support. Irish public policy has recognized that 'the full benefit of the presence of foreign production firms depends on the extent to which they can be integrated into their environment.
Such relationships are not only beneficial for local suppliers that benefit from technology transfer foreign firms will be anchored to the regional economy, merging local and global interests, and making sudden divestiture less likely than before' (OECD 1998a). As a result, indigenous software producers tend to be more specialized in terms of both types of products and types of customers. The experience of the Irish ICT cluster seems to demonstrate that skills and training are a necessary but not sufficient condition for success in global markets.
There is also a role for targeted, flexible industry policies in the context of an active partnership with unions, business and the community. The role for the Government in this context has been characterized as the 'Flexible Developmental State', which is 'defined by its ability to nurture networks of production and innovation, attract international investment and link these local and global technology and business networks together in ways which promote development (O' Riain 1999).
Does Irish indigenous software industry represent an industrial Cluster? sustainability of the ICT cluster will derive from constant innovation, which in turn must be based on leading-edge research and research training. The OECD released the results of research that showed Ireland was the world's largest exporter of software in 2001. Predictably enough, Ireland was and apparently still is the world's largest exporter of software. This fact suggests that there is massive indigenous software development industry.
However, one thing should be noticed: most of that export value comes from the localization and distribution of product from US multinationals such as Microsoft, Oracle, Symantec and Lotus. The number of firms in the indigenous software sector is actually relatively modest. There is only a handful competing successfully on the world stage and even fewer listed on major stock exchanges. After all the talk about technology booms and IPOs (initial public offerings), there are just six publicly listed Irish software companies: Iona Technologies, Trintech, Datalex, Baltimore, Parthus and Riverdeep.
But Patricia McLister, head of Enterprise Ireland's software and internationally traded services division which has devised a five-point strategy to steer the sector's future development ranging from increased research and development (R&D) investment to improving market access for expanding software companies, argues that "The size of the sector is not at the point we'd like it to be but it's growing," Michael Kelly, CEO of FINEOS, which sells back office systems to the financial industry and is the current Irish Software Association company of the year, also takes an upbeat view.
We're not doing too badly. We're the envy of countries such as Denmark and Holland that have little software activity and although we're lagging behind one or two countries we're not too far behind," and he believes that the industry is going through pain now but the companies that survive this painful period will come out quite strong. Having a buoyant indigenous software sector in Ireland is seen as vital to the health of the economy. There are several reasons for this. First, it provides a platform for the creation of new software companies.
This aspect was noted in a report, Ireland's Software Cluster 2002, by the software incubation firm HotOrigin, which stated: "The ongoing development of the indigenous industry is essential to fostering high levels of company start-ups as the majority of founders are from indigenous technology companies. " Second, indigenous software companies are reservoirs of the R&D activity that the Irish Government sees as essential if Ireland is to evolve into a knowledge-based economy. The indigenous sector is small but the technology level is much higher than the multinational sector in Ireland.
Third, on a practical level, with multinationals already well represented in Ireland there are limited opportunities for additional growth. The challenge now is to move the indigenous companies to the next level. Conclusion The Irish indigenous software industry can be regarded as part of something rather like a "cluster" which includes relatively influential customer industries such as overseas TNCs in the process industries, software, computer hardware, telecommunications equipment and financial services, as well as indigenous firms in the process industries and financial services.
Related" industries in the cluster include in particular the foreign-owned branch of the software sector and the foreign-TNC dominated telecommunications equipment and computer hardware sectors. The strong geographic concentration of the software industry in urban areas within Ireland is also indicative of "clustering", in Porter's sense of the term. In fact, the specific reasons for this concentration do not include a need for proximity to suppliers but for access to pools of skilled labour.
Actually, the advantage of close proximity to customers within the small Irish economy is a significant influence on location for only a minority of companies. A major source of competitive advantage for a growing number of these firms is ingenuity and speed of adaptation. They have demonstrated a capacity to meet these requirements and in most cases to sustain their momentum, not only by benefiting from technology transfer but also by originating software applications, including for e-business.
This capacity is based on institutional support, training and education, workplace flexibility, increased venture capital availability and the remarkable growth of R&D expenditure in the software sector during the 1990s of more than 40 per cent a year, with over three-quarters of this growth accounted for by indigenous firms. Foreign TNCs – particularly in the software sector, but also in other sectors – were employing people with software programming skills and helping to develop those skills. This type of employment is similar to employment in R&D in another industry, in terms of its effect in developing high level labour skills.
It is likely that there have been more people employed in software programming in foreign TNCs than there ever were in R&D in any of the other high technology sectors. 5 In addition, foreign TNCs, again in a range of different sectors, helped to generate sophisticated and rapidly growing domestic demand for indigenous software, no doubt to a greater extent than the demand generated by foreign TNCs for products from indigenous producers of computers, telecommunications equipment, pharmaceuticals or medical instruments. ndividual national ICT industries have benefited from the formation of regional cluster groups. As regions become aware through learning what other economies have achieved they recognize the potential to become involved with the result that the global ICT industry will spread further around the world.
Related Topics