Independent nurse practitioner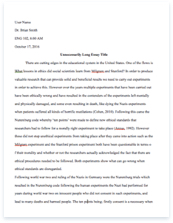 The whole doc is available only for registered users
A limited time offer! Get a custom sample essay written according to your requirements urgent 3h delivery guaranteed
Order Now
A independent Nurse Practitioner (INP) is a registered nurse who has completed specific advanced nursing education (generally a master's degree or doctoral degree, B.sc. or GNM) and training in the diagnosis and management of common as well as complex medical conditions. Nurse Practitioners provide a broad range of health care services. & independent nurse practitioners function independently without physician involvement. Definition :
INDEPENDENT NURSE PRACTITIONER (INP) is a primary health care provider who cared of delivers a provider, curative or rehabilitative service to a community groups of functional in an autonomous ways close supervision and is self-employed nurse . Purpose:
1) To substantiate the income.
2) To the professional autonomy.
Types:
1) Generalized Nurse Practitioner: In Hospital & Community, both rural & urban, she/he will give promotive, curative or rehabilitative health care services 2); Specialized Nurse Practitioner : She / he provides package of promotive, therapeutic or rehabilitative services to a defined group. The Society will also receive special services from the specialized group in the form of voluntary health services, charity and missionaries etc. · Society often expected nursed to provide free advice to services in their neighbourhood & community. Educational Criteria for a Professionalization:
Autonomy Practice Curriculam Education Profession Socialization Theory Ethics Competency Skills & Abilities of INP: ANA formulated certain criteria for INP.
1. Advanced Assessment Skill
2. Advanced Ability to synthesis & analyze the data
3. Advance ability to apply nursing principles.
a) Ability to provide expert guidance & teaching.
b) Ability to manage client's health & illness status.
c) Ability to use critical & abstract thinking.
d) Ability to recognize practice limits
e) Ability to make decision independently.
f) Ability to made diagnosis & Prescribe.
g) Ability to consult with or refer to health caseworkers.
Scope of practice
Diagnosing, treating, evaluating and managing acute and chronic illness and disease (e.g. diabetes, high blood pressure) Obtaining medical histories and conducting physical examinations Ordering, performing, and interpreting diagnostic studies (e.g., routine lab tests, bone x-rays, EKGs) Prescribing physical therapy and other rehabilitation treatments Prescribing pharmacologic treatments and therapies for acute and chronic illness (extent of prescriptive authority varies by state regulations) Providing prenatal care and family planning services
Providing well-child care, including screening and immunizations Providing primary and specialty care services, health-maintenance care for adults, including annual physicals Providing care for patients in acute and critical care settings Performing minor surgeries and procedures (with additional training and usually under supervision) (e.g., dermatological biopsies, suturing, casting) Counseling and educating patients on health behaviors, self-care skills, and treatment options . Issues in India (Regarding INP)
1.Legal Status :
The regulation for direct care role performed by nurses are not well defined such as:
a) Prescribing medication
b) Orderign certain lab tests, X-ray & USG exam?
2. Nursing & Feminism:
a) Feminism can be defined as a world view that values women & confronts systematic injustice based on gender.
b) Most of the professionalist view nursing as a traditional female occupation. The society is made dominant & not allowing independent nursing
3. Nurse are the resistant to change.
Nurses are the first enemies for nurses because the traditional nurse does not want to change her views regarding practice. In generally, the nurses relict the change. 4. Physician & nurse relationship. Most of the physician does not like the nurse who are like to do INP because of honesty, doubt and the nurses ability to cope with Problem. They are threatened with the expansion of nursing Care. 5. Role Stressors It directly affect the nurses in nursing practice. In addition to legal issues, it stresses to Nurse. 6. Liability: All the nurses including general nursed are liable for this action in appearing judicial system / laws concerning independent practice. 7. Experience & Skill: Model for INP. Novice Advance beginner Competent Proficient Expert Clinical Specialist Independent Practitioner Nurse Practitioner
Ø For this in India need to have licence.
Ø It helps to protect the health status.
Ø It helps to protect public. INP: Firstly started in 1960, USA. Formal education was started for INP – 1965
INDEPENDENT NURSE MIDWIFERY PRACTITIONER
Definition :
Independent midwives are fully qualified practitioners who, in order to fulfil the midwife's role to its greatest potential, choose to work as self-employed professionals – although they support its aims and ideals. Role of independent nurse midwife practitioner:
Her role includes care of the mothers during pregnancy, birth, and in the days immediately afterwards before client come under the care of your local health visitor. An individualized midwifery service offering continuity of care.
Antenatal
One to one care.
Antenatal care in your own home or office.
Time to develop an empowering relationship of trust and support for your pregnancy and birth. Information about and arranging of tests and screening either through the NHS or privately. We offer good contacts with other health professionals and would be prepared to accompany and support you in the event of any referrals. Birth
Helping client explore the kind of birth that's right for client. she committed to supporting women's choice around the circumstances of giving birth. She should be confident with home and water births but should the place of birth you've chosen need to change, we will accompany and support you through the process. She should offer the support of a second midwife for the birth who you will meet during your pregnancy. Postnatal
Full postnatal care until client transfer to health visitor ten days after clien'st baby is born (or longer if circumstances require it). Issues in Midwifery
Midwifery practice is directly influenced by many factors including legislation, health funding, demographic trends, the professional education and regulation of midwives, increasing emphasis on evidenced–based practice and clinical effectiveness, and national policy which now will be effected by the recommendations of the Commission on Nursing 1998. This article will consider some of these factors with the greater focus on women-centred care and the particular needs of specific groups including traveller mothers, drug misusers, women with disabilities and refugees/asylum seeker 1.Midwives help deliver babies.
Midwifery is an occupation in which practitioners assist pregnant women during pregnancy and labor and after their delivery. Midwives are often used by women choosing to deliver their babies at home. Although midwives are recognized and certified by state council , the profession remains controversial, with a number of issues related to its legality and the experience of its members.
2.Certification and Licensure
Every state offers some form of professional certification or licensure for midwives. There are some nurses who have received some medical training and most of whom are employed in medical facilities. However, at least several nurses "lay" or "direct-entry" midwives are working without certification, in violation of state law, raising concerns about the quality of care received by women in their charge. 3.Legal Issues
Midwives who are performing their practice illegally face a number of possible charges, such as practicing medicine without a license and child endangerment. Found guilty of these crimes, midwives can be admonished by state medical boards, fined and even serve jail time. The charge of midwifery without a license is a felony punishable by a two-year sentence. Midwives can also be sued in civil court. 4.Midwives and Physicians
Although midwives may be licensed, the professional medical establishment does always recognize them as being legitimate sources of information. Midwives and physicians have been known to clash over the care of patients. Dr. Thomas Purdon, a former president of the American College of Obstetricians and Gynecologists, told that unlicensed midwives are "unethical" and "immoral." By contrast, Dr. Mardsen Wagner, a neonatologist who worked for the World Health Organization, said midwifery provided "an important counterbalance to the obstetrical profession" by preventing unnecessary medical interventions. 5.Standards of Care
Certified nurse-midwives practice according to Standards for the Practice of Midwifery defined by the American College of Nurse-Midwives. However, according to the National Center for Health Statistics, certified nurse-midwives attend fewer than one-tenth of U.S. home births. Midwives who supervise home births may stick to the College's standards, or they may choose to develop their own standards of care, which may be of varying quality. 6.Payment
Another issue confronting midwives is the payment for their services. While some health insurance plans will offer payment for midwives, others will not. According to the book, States must require that private insurance plans reimburse midwives for their services. However, midwives must first become credentialed with insurance companies by submitting an application outlining their qualifications and experience. 7.Male dominating
The issue of gender ideology in nursing, and its problems in the medical profession as the others being teaching and social work. The idea is that the gender politics that still dominate this predominantly female line of work have hindered the development of nursing which continues to lack power as an occupation. 8.Problems of medication:
Nurses provide medication to the clients. Certain problems can occur during giving medication which can result into allegation against nurses such as improper dosage of medication , improper dosage of medication, improper client medication, wrong route of medication & wrong time. 9.Failure of monitoring of the client:
Independent nurse is expected to monitor the client regularly depending upon the condition of the client admittedin hospital or giving care on community based. Nurse has to monitor the client during antenatal period, intranatal & postnatal period. Failure of this can lead to legal issue. 10.Abortion :
Many abortion are performed illegally. Nurses have the right to refuse to assist in the procedure of abortion . If the abortion is performed under the act of medical termination of pregnancy, she can assist the physician in this. Patient's who are undergone abortion needs care & monitoring. It is the nurse's legal responsibility to care for such client. 11.Nursing care of newborn ;
Nurses have many responsibilities for the newborn. She has to take the footprint of the newborn,cord is clamped, wrist band has to be put for the identification if baby born in hospital & hand over him to their relatives, proper warming should be maintained. 12. Women with Special Needs:
Greater sensitivity is required in the provision of maternity care to mothers with special needs and care must be given in an equitable, culturally appropriate and quality driven manner. 13. Drug Misusers
The implications for the planning and provision of midwifery and neonatal care are significant. Drug misusers require effective supervision and monitoring.
14. Teenage pregnancies
Pregnant teenagers are encouraged to attend antenatal care and preparation for parenthood programmes from early in pregnancy. Carers should be non-judgemental, empathetic, and reassuring. The likely attendant social complications affecting both mother and baby include employment, family and childcare and to a decreasing extent adoption concerns. Close liaison between social workers and midwifery/obstetric teams is essential. Contraceptive advice is frequently required. 15. HIV Positive Mother
routine screening of pregnant women and rotaviral treatment to HIV positive mothers could reduce the HIV transmission rate from mother to baby to between 2 and 5%" (Butler, 1997), and a national antenatal HIV screening programme was commenced on a phased basis in January 1999. In clinical practice, standard precautions are applied in the management of all pregnant women, regardless of HIV status or condition. Clear information and confidentiality are central to the management of HIV positive women. If appropriate care is given and advice followed, HIV positive women in the postnatal period do not pose a risk to other mothers or babies. Single room and separate toilet facilities are not an essential requirement, but the need for privacy, confidentiality and the likely concerns of other women in the ward mean that such facilities may be offered. HIV positive mothers are counselled and informed about transmission of the virus through breastmilk, and are advised by the midwife that it is prudent to avoid breastfeeding (Lewis and Smith,1996)
Bibiliography:
www.coombe.ie/midinfo/midwifery.html
Related Topics