Important Public Policy Objectives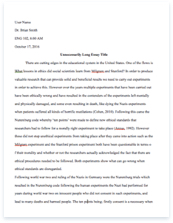 The whole doc is available only for registered users
A limited time offer! Get a custom sample essay written according to your requirements urgent 3h delivery guaranteed
Order Now
This essay argues that case law of the ECJ has swung unfavourably to promote intra-EU trade rather than protect important public policy aims to the downfall of member States (MS) sovereignty. In so doing, it will analyse the legal development of case law surrounding Article 34 TFEU (i.e. Measures Equivalent to a Quantitative Restriction) and how it has downgraded the important of important public policy aims to the mockery of MS' sovereignty. It will then argue that this is justified because of the need for equality amongst MS to establish a successful internal market for intra-EU trade.
To begin with, the law governing FM goods is Article 34 TFEU which prohibits quantitative restrictions on imports and all measures having equivalent effect (MEQR) between States with caveats carved out in Article 36 TFEU. Dawsonville broadly defined MEQRs as "all trading rules…capable of hindering directly or indirectly, actually or potentially intra-Community trade. Wilsher called this market equivalence standard where a national rule is deemed discriminatory where it treats substitute goods differently.
Cassis de Dijon later expanded the scope of A34 by expanding the scope of A34 to include indistinctly applicable rules and the principle of mutual recognition. The latter stipulates that where goods have been lawfully produced under the rules of another MS, there is no good reason to restrict sales of goods in another MS (home state rule as per Snell). In this case, Cassis, a French who wishes to sell blackcurrant liquor with an alcohol content of 10% lower than German's mandatory alcohol content was allowed to market his goods in Germany since it was produced legally under French standards. However, Article 36 TFEU and Cassis introduced the fact that where public policy aims are legitimate for MS to protect, this can be used as a defence.
Although ECJ in Cassis de Dijon appreciate that certain measures could be justified on grounds of effectiveness of fiscal supervision, consumer defence, public health protection and fairness of commercial transaction, subjected to a test of proportionality, the supposed recognition of national autonomy in these areas are limited due to the strong integrationist stance adopted by the ECJ. In Clinique and Mars, ECJ based their understanding of the necessary level of consumer protection on the "mature and prudent" consumer instead of German "uniformed consumer" model. Indeed, the problem remains that Cassis principle is inevitably broad and took away too much national regulatory autonomy. This is seen via ECJ striking down Sunday Trading legislation (UK Shops Act 1950) which infringed A34 as per Torfaen BC v B&Q.
Keck sought to give back MS their autonomy by drawing a distinction between product requirements and selling arrangements where the latter would fall outside the ambit of A34. In Morellato; ECJ decided that a requirement under Italian law that bread had to be sold wrapped constituted a selling arrangement. However, AG Jacobs in Leclerc-Siplec recognized that Keck placed too much emphasis on the "factual and legal equality at the expense of market access" and makes little business sense. Indeed, he noted that rules on both product requirement and selling arrangement converge towards a common point, that is the impact on hindering market access. Also, non – dynamic selling arrangements like advertising as such may be seen as an "integral" and "complementary" aspects of the good itself.
Thus, the courts then came back full circle, adopting a broad definition of MEQR via a "market access" test. In ANETT 2012, the justification that a Spanish Royal Decree exclusively granted a national monopoly to import tobacco as a "selling arrangement" was quickly disregarded. Providing three reasons why the system "significantly hindered market access", the Court constantly emphasized the "principle of ensuring free access of EU products to national markets" and any regulation that hinders access will fall under the Dassonville principle. Deutsche Parkinson confirmed the degradation of Keck once more by not mentioning it, applying solely the market access test. Here, the ECJ struck down a German national legislation for setting fixed prices for pharmaceutical products because it hindered Dutch online company which sought to offer the same fixed price with other economic bonuses.
On the other hand, if we were to argue that there is an imbalance which leans towards market integration, we must note that caveats are in place to circumvent the seeming imbalance towards market integration – Such derogative mechanism can be found in the doctrine of mandatory requirements first established in Cassis de Dijon and A35 TFEU. The former allows for a non-exhaustive consideration of national policies in place as opposed to a close-group list in the latter which is statutorily enshrined in the TFEU. However, on a normative level, the issue persists that ECJ's approach of engaging in a "substantive" version of proportionality as per Scotch Whiskey and DP fails to give national governments little room to manoeuvre in pursuing national health objectives. – Instituitonally, Wilsher observes that ECJ is "incompetent" as they often base their criterion on judicial hunches rather than clear criteria.
In Scotch Whiskey, the fact that the ECJ went so far as to suggesting the alcohol tax, a solution that is impracticable due to the system of devolution of Scotland within the UK suggests that the ECJ is far removed from domestic situations. Hence on both a normative and institutional level, this has run a mockery of the MS right to self-determination. One must realise that the EU is not all about market integration. As shown in A4 TEU, and A TEU. Perhaps then, it can be argued that "no right balance can be struck" since the goal of the Union in establishing a single market against national traditions of 27 MS cannot be static, but rather, evolves through the respective influences of the MS practices. As Spayventa, the balance largely depends on the institutional vision one has. Ordoliberals (Weatherill, Barnard and Scott) may think that the current approach is justified for "economic due process" but intergovernmentalists who value democratic legitimacy argue that the market integration is cutting too deeply into the MS autonomy.
A34 not directed towards the satisfaction of the interest of its MS but towards the people of those States as citizens of the Union. Spayventa further argues that the need for imbalance is in line with the evolving aims of the internal market. While initially it was about dismantling discriminatory barriers, it may be that A34 is about ensuring the internal market is a "dynamic and competitive" economy and thus rightfully more intrusive into national autonomy. The protection of fundamental rights is one of the basic tenets of EU law. Following the adoption of the Treaty of Lisbon in late 2009, the situation has changed significantly, as the EU has a Charter of Fundamental Rights that is now legally binding. Article 2 of the Treaty on European Union (TEU) provides that 'the Union is based on the values of respect for human dignity, freedom, democracy, equality, the rule of law and respect for human rights, including the rights of persons belonging to minorities.
Article 6 TEU is a provision which maps out the contours of EU fundamental rights law by referring to the sources of EU fundamental rights law in writing. A-G Maduro in Centro Europa 7 voiced that fundamental rights guarantee enshrined in Art 6 TEU as meaning that 'the very existence of the EU is predicated on respect for fundamental rights. Article 2 of the Promotion of Equal Rights for Parents (the Directive) clearly intends that MS adopt non-discriminatory grounds in relation to maternity leave. Court's logic in Kadi signals an incipient re-entering of the supranational legal order around basic rights, which engender the institutional prioritisation of rights protection within the EU's array of functions. Similarly, in Omega, German authorities were within their public policy discretion when they barred the import of gaming equipment from Britain on the grounds that the recreational simulation of homicide was offensive to the principle of human dignity.
As per the ECJ, 'Protection of fundamental rights is a legitimate interest which, in principle, justifies a restriction of the obligations imposed by Community law, even under a fundamental freedom guaranteed by the Treaty such as the freedom to provide services' Hence, since this case in relation to the facts centre around fundamental rights (e.g. non-discrimination), the fact that Lakewood refuses the maternity leave means that they are in breach of the Directive which seeks to enshrine fundamental EU rights of non-discrimination. The next question that arises is, can a claim be brought against Lakewood? For this we must look at the principle of direct effect.
The principle of direct effect was established in Van Gend en Loos which stipulates that an EU measure that is clear, precise and unconditional can be invoked by individuals against Member States. -There, a Dutch company invoked A30 EEC Treaty against Netherlands for imposing import duties on urea imported from Germany, contrary to free movement provisions in the Treaty. ECJ stipulated that since EU law is a new legal order, it has created individual rights where citizens as legal vigilantes can invoke against the MS. So, in this case the Directive is clear, precise and unconditional in relation to the non-discriminatory treatment of individuals who wish to seek paternal leave. The problem is that now, as per Article 288 TFEU, a regulation is directly applicable and is binding in its entirety on all MS whilst a Directive is binding "on the result to be achieved, upon each MS…but shall leave to the national authorities the choice of form and methods".
If the Directive is addressed to the MS, it is impossible to impose obligations on private individuals. – However, as evidenced by cases post-Marshall, the ECJ completely overlooked the textual argument and found creative ways to allow directives to be enforced horizontally between individual parties via indirect effect. Established in Von Colson, national courts are under a duty to interpret all national laws to give effect to the aims of EU Directives. In this case, the denying of Ms Von Colson of a job as a prison worker for her sex was discriminatory, contrary to the Equal Treatment Directive. the ECJ held that as per A4 TEU, the principle of fidelity means that the onus is on MS to take appropriate measures to "fulfil achievements of Union's tasks" and this included the national court.
This sympathetic interpretation of effects of Directives to allow horizontal effect was expanded in Marleasing which held that it doesn't matter whether national laws are enacted before or after EU law in question, to the whole body of rules of national laws (Pfeiffer). – Pupino however established that courts cannot adopt a contra legend interpretation which contradicts with the actual wordings of the Directive. – As Craig argues, the blurring of horizontal direct effect of Directives has resulted in legal uncertainty. It would be difficult for parties to predict how Courts rule, making it worse for private firms with cross-border operations since they have to estimate how widely/narrowly each nat court will interpret "nat laws in light of EU law", promoting cross-border investments.
To say that the textual rationale of Marshall and the von Colson principle are reconcilable is at best procedural legal sophistry. Hence, to circumvent the stringent limitations of A288 TFEU, my stand remains that so long as the obligations imposed on individual by any EU legal provision is clear and precise, individuals can invoke it horizontally. Indeed, it is clear that Lakewood has avoided the obligation to comply with the Directive and thus, Anthony and Cleopatra can use the doctrine of indirect effect to bring a claim against Lakewood. This essay will analyse the legality of the Danish Government's action under Article 34 TFEU and what rights and course of action Sport & Energy Ltd (SE) can pursue in relation to those actions.
To begin with, law governing FM goods, A34 TFEU prohibits the quantitative restrictions on imports and all measures having equivalent effect (MEQR) between States with caveats carved out in A36 TFEU on public grounds. Dassonville broadly defined MEQRs as "all trading rules…capable of hindering directly or indirectly, actually or potentially intra-Community trade". Dubbed the market equivalence test (Wilsher), so long as a national regulation treats substitute foreign goods differently, it is caught. Hence, in this case, Danish government in introducing a new piece of legislation providing that all sports energy drinks sold to pubs and clubs carry a safety warning in their cans attempts to treat Sport & Energy Ltd.'s goods differently and will be prima facie caught.
Further, Cassis introduced the principle of mutual recognition (MR) which stipulates that where goods have been lawfully produced under the rules of another MS, no good reason to restrict its sales in another. However, would it have an A36 TFEU defence? A36 TFEU allows restrictions on imports/export of goods justified on grounds of public morality, public policy and public security. The Starting point is that derogations exist to protect important national interests (mainly public goods) but since these derogations can also be used to disguise protectionism. these points were made clear in Van Duyn where UK wished to restrict the entry of a Dutch national on grounds that she was a scientologist and thus, posed a threat to public policy.
It was held that the "Concept of public policy…must be interpreted strictly so its scope cannot be unilaterally determined by each MS wo being subject to control by the institutions of the Community". Overall, Denmark is bound to lose on this ground considering the narrow interpretation that courts adopt in relation to A36 TFEU to promote intra EU trade. However, in Keck, ECJ retreated its footsteps in its expansionary approach in Cassis and attempted to rebalance market and MS interests by drawing a bright line between product requirements and selling arrangements. The latter falls outside purview of A34. Carving out limits to A34 meant carving out area reserved for national autonomy.
For example, after Keck, A34 did not apply to Sunday Trading legislations (Punto Casa), regulations governing opening hours (Tankstation) and restrictions on advertising. Applying this logic, the requirement that safety warning should state that 'immoderate consumption of this beverage and its mixture with alcohol increases the risk of heart before selling SE's goods would mean this is a selling arrangement and would fall outside of A34 ambit. Further, as per the case of Rau, since it also applies to domestic products, it will not be discriminatory.
Even so, later case law undermined this. Indeed, post-Keck case law has shown a shift back towards market integration under a "market access approach". In Ker-Optika, noticeable that Keck's selling arrangement theory only appeared in the Court's reasoning after Dassonville's MEQR formulation and the market access was addressed. Scotch Whiskey confirmed the replacement of Keck in an explicit fashion. The case concerned a Scottish Bill imposing a minimum price per unit requirement on alcohol to prevent alcoholism. Despite the facts of the case being very similar to that of Keck, the court bypassed Keck entirely.
Rather, it took a market access approach and noted that a minimum price requirement would discourage foreign traders from selling their products as they could not do so at a competitively low price. Deutsche Parkinson confirmed the degradation of Keck once more by not mentioning it, applying solely the market access test. Here, the ECJ struck down a German national legislation for setting fixed prices for pharmaceutical products because it hindered Dutch online company which sought to offer the same fixed price with other economic bonuses. The significance of this case is that stipulated that "preventing market access" included regulations that made the market less competitive.
As was affirmed in DP, "price competition lays the basis for their potential to access the German market and to continue to be competitive in it". This meant that regulations that made it harder for producers to "stay" rather than "enter" would be caught by article 34. The Court even affirmed that this now even applies to domestic producers who can argue against national regulations, debunking the dual burden logic as per Cassis.
Hence, SE can use the market access logic to argue that Denmark's imposition of such requirements on the sale of its goods would prevent market access and disallow them to access "as cheap and wide market" as possible as per Deutsche Parkinson. What can SE do in relation to its rights/remedies? It can undertake a preliminary reference procedure. The Treaties constituting the European Union and its legislation confer rights on citizens of Member States. Under Art 267 TFEU, national courts may make a preliminary reference when the matter concerns the interpretations of such treaties or the validity and interpretation of acts of the European Union's institutions.
Related Topics