Importance Composting That Reduces Food Waste That Goes into Landfills, Methane Emission, Improves Soil Quality, And Reduces the Need For Pesticides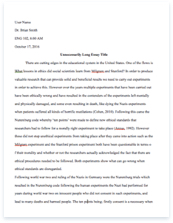 The whole doc is available only for registered users
A limited time offer! Get a custom sample essay written according to your requirements urgent 3h delivery guaranteed
Order Now
Where do banana peels belong? Well, most people believe in a trash can, but that is incorrect. Many food items can be used for more than what they are used for like ,for example, a banana peel which protects the banana and after that is thrown away. That banana could have been composted and so many other food items can also be composted. Composting is basically decomposing food items, it has an extensive process to get it there but in the end, can be used for planting. However according to the Environmental Protection Agency the benefits do not stop there, composting reduces waste that goes into landfills, reduces methane emission, improves soil quality, and reduces the need for pesticides (EPA).
Food waste goes through an extensive process to get it to be usable and turn into compost the benefits on it are plenty and these not only give you better soil quality but are key to living a more sustainable life. Sustainability has always been important to me, the first place where I learned the real issues with trash and human imprint was in Earth and Environmental science class. Composting is one way to live a more sustainable life in where future generations will not see a landfill everywhere they go but rather the beauty of our Earth.
Because of my interest in living a sustainable life, the goal was on composting. The goal was to collect at least fifteen pounds of food waste that can be composted and create compost that was in the process of becoming usable. For compost to be usable it has to be in a ph range between six to eight and also has to look like regular dark soil. Not only is this a project, but it is something that can be used for life to make sure our Earth is becoming a better place to live in. Landfills are getting filled with waste on the daily, according to Kim Masters Evans "In 2000 approximately 23 percent of total MSW generated was food and yard waste"(Evans 44). However it does not end there, people do not realize the impact they have, according to Xiao "Global generation of municipal solid waste in 1997 was 49 billion tons with an estimated annual growth of 3.2-4.5% in developed nations with 2-3%in developing nations"(Xiao). If that 23 of food waste of the MSW (municipal solid waste) generated would have been composted instead of ending up in landfills, landfills would be a smaller problem.
Landfills are getting bigger this is because so is our population, but if we use life skills that are sustainable the problem will not get bigger than it should be. In landfills food waste will decompose, so what is the problem? The problem is that food waste that decomposes in a landfill takes longer and emits methane. In North Carolina, there is a composting company called Earth farms and they have explained that the reason why methane is created in landfills is that the food waste does not have enough oxygen flow, on the other hand composting involves a step in which oxygen is applied which means no methane is created (Earth farms). As mentioned before the benefits of compost do not stop at landfills, plants and soil are also benefited. Compost increases the water holding capacity and helps with infiltration of water and helps form a more structured soil (STAN et al. 10). This means that water will stay closer to the plant and will not need watering as often which means less money is spent on growing that plant.
The structure of the soil is also benefited because it allows for water to infiltration better, retain air better, and retain nutrients better. Apart from helping the soil structure and water retention compost reduces the need for pesticides. If a plant does not have proper soil structure and does not retain water well it needs a lot more water, fertilizer and pesticides to kill off pathogens which it naturally kills off with compost (STAN et al. 10). Now we know all the benefits of composting, but composting is not as easy as it seems. Not any food can be composted only organic wastes, these are foods or certain things that aren't processed for example fruits, vegetables, shredded paper, yard trimming, leaves, and tea bags (EPA).
Along with that, there is certain organic matter that should be avoided like dairy products, fats, oils, plants with insects, pet wastes and yard trimmings with chemical pesticides (EPA). Some of these items should be avoided because they produce odor and attract animals which is the worst that could be in the compost. Another reason why some of these items are not to be composted is that they carry bacteria and parasites that can be passed on to the compost. The following process on how to set up the compost is based on how the product was developed and what the EPA has stated. Once all the waste that can be composted is accumulated first make sure it is shredded or in small pieces.
Related Topics