If You Could Live Anywhere In The World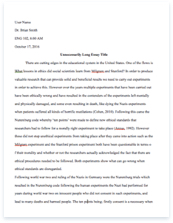 The whole doc is available only for registered users
Pages: 3
Word count: 568
Category: World
A limited time offer! Get a custom sample essay written according to your requirements urgent 3h delivery guaranteed
Order Now
This is a big planet with differences from one block to the next. But if you could live anyplace, any country, where would it be? Maybe you want to live in your home country? Maybe you wouldn't leave where you are right now. As for me, I would like to experience Brazil, maybe Argentina. The culture, the architecture, good food, and let us not forget the history! Did I mention the language? Oh how I love Portuguese language!! Brazil is one of my favorite countries. When I was in 6th grade my teacher Ms. Maucere did a luncheon with the class. You got to pick a country, write your essay and presentation, and create a dish from that country to bring to school for lunch so all the kids in the class could try it! There were so many different dishes. I remember I brought Pave' which is a desert made with layers of cookies filled with chocolate and vanilla flavored custard filling topped with chocolate shavings, Rome brought spaghetti, Vietnam brought "Pho Ga" which is a Vietnamese chicken noodle soup, Mexico brought home made empanadas with a strawberry filling, and of course Italy brought pizza.
It was a fantastic experience. I learned so much and ever since then I have been dying to go visit Brazil for myself and maybe even retire there. One of my favorite places in Brazil is Pão de Açúcar, or Sugar loaf Mountain. It is a peak situated in Rio de Janeiro, at the mouth of Guanabara Bay on a peninsula that sticks out into the Atlantic Ocean, Rising 396 meters or 1,299 feet above the harbor. Its name is said to refer to its resemblance to the traditional shape of concentrated refined loaf sugar which is an important part of Brazilian history and culture today. Brazil became the biggest producer of sugar in the mid-17th century but then lost its position for many decades, reconquering it since the decade of 1970, when the governments created a project called ProÁlcool or Programa Nacional do Álcool (National Program of Alcohol). In 1976/1977 Brazil's production of sugarcane rapidly grew reaching 100 million tons per year. Still today, Brazil has the biggest production of sugar and is responsible for 70% of the worldwide demand.
With such history, it is no wonder why this mountain is called Sugar Loaf. Sugar loaf Mountain is also known worldwide for its cable way and panoramic views of the city. The Brazilian engineer Augusto Ferreira Ramos had the idea of linking the two hills together. The cable cars were first built in 1912 and made out of coated wood and were used for 60 years!!! In 1972 the current template trolley was put into operation, which increased capacity by almost ten times. To reach the summit, I need to take two cable cars. The first ascends to the shorter Morro da Urca, 220 meters high. The second car ascends to Pão de Açúcar. The Italian-made bubble-shaped cars offer a 360-degree view of the surrounding city. The climb takes three minutes from start to finish. This sounds fun and slightly scary, but what a moment to look back on. I can't wait to experience the culture and beauty of this magnificent country! Living amongst the people and learning the language and history sounds awesome. Brazil is going to be a great place to visit and maybe someday retire.
Related Topics