Identify and evaluate marketing opportunities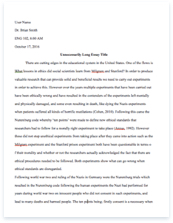 The whole doc is available only for registered users
A limited time offer! Get a custom sample essay written according to your requirements urgent 3h delivery guaranteed
Order Now
1. Choose an Organization to analyze. Identify two marketing opportunities for the organization you have chosen.
The Organization I would like to discuss is 7-11 company in Australia. 7-11 is part of an international chain of convenience stores. 7-Eleven, primarily operating as a franchise, is the world's largest operator, franchisor, and licensor of convenience stores with more than 50,000 outlets. In Australia, its main competitors are Coles and Woolworths.
Coles Supermarkets, commonly known as Coles, is an Australian supermarket chain owned by Wesfarmers. Founded in 1914 in Victoria, Coles operates 741 stores throughout Australia, including 45 BI-LO Supermarkets. Coles employs over 100,000 employees and, together with rival Woolworths, accounts for 80 per cent of the Australian supermarket market.
Woolworths is the largest supermarket/grocery store chain in Australia, owned by Woolworths Limited. Along with Coles, Woolworths form a near duopoly of Australian supermarkets, together accounting for about 80% of the Australian market. Although the Australian expansion of Aldi has seriously challenged this duopoly in recent years.
The competitors of 7-11 I have discussed above are the petrol station instead of supermarket. As we all know, the petrol supplier of 7-11 is Mobil, while the supplier of Woolworths is Caltex and the supplier of Coles is Shell respectively.
Mobil, previously known as the Socony-Vacuum Oil Company, was a major American oil company which merged with Exxon in 1999 to form ExxonMobil. Today Mobil continues as a major brand name within the combined company, as well as still being a gas station sometimes paired with their own store or On the Run. Its former headquarters in Fairfax County, Virginia, are currently used as ExxonMobil's downstream headquarters.
In terms of customers' requirements, people choose petrol stations rather than supermarket which is cheaper than in petrol station to buy what they would like because they need to fill petrol. And they will buy something in the stores. So the first marketing opportunity would be reducing the price of fuel to attract more people to come our station, resulting in more profits.
For market trends and developments, what 7-11 company should do is to keep running their business well and build more stations in any uncovered areas.
The second marketing opportunity would be developing new fuel in station such as electricity. As we all know, the trend of vehicle energy must be electricity that is more environment friendly and cost effective. Therefore building some electricity pumps in station will be very useful for the company.
2. Research potential new markets for the organization.
To gain more market share, customer services are very important. In most 7-11 stations franchises are not very competent to some extends. For example, language would be the main problem because these franchises are from overseas. They could not fully understand customers' requirements and the instructions from head office. So the training courses are necessary for customer services.
On the other hand, developing new products will be helpful for the company. The most products in 7-11 are not produced by 7-11 self, except 7-11 milk and bread. So it will be a good chance to produce more home brand products such as chocolate bars and hot foods which are good for breakfast and lunch.
Related Topics