Ibis Hotel Operation Strategy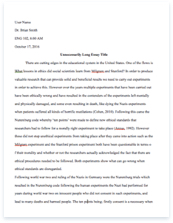 The whole doc is available only for registered users
A limited time offer! Get a custom sample essay written according to your requirements urgent 3h delivery guaranteed
Order Now
Executive Summary:
The aim of this report is to address the Ibis Hotel operation strategy in relation to service process, layout design and supply chain management. The report is based on academic books, journals, articles, company website and authors personal interview with the Ibis Luton staffs. The report had described the service process strategy, and layout design of Ibis hotel. It also illustrated the strategy of supply chain management, its benefit and risk. The key findings of the report demonstrate that Ibis hotel operation management in relation to process and layout design and supply chain management is implemented in such a way that helps them to keep their cost down as an economy brand and satisfy the customers on the same time.
1. Introduction:
This is a report on a service organization's operational function in context to the Process strategy and Layout design. The report will also cover the management of Supply chain of that organization. Process strategy or process design is a very important part of a service organization. They are like lifeblood for an Organization. Like DNA provides pattern for a living being like that a good and effective process ensures the service is provide constantly and time to time. Shafer and Meredith (1998) described the process strategy as an entire set of activities which need to be completed to produce a result valued by the customers. An appropriate process design should have decent levels of quality, speed, reliability, flexibility and cost. The design should also take account of different environmental issues (Slack, et al, 2010). On the other hand Layout design is one of the key decisions of a service organization which determines the long run efficiency of their operation. A good layout design has effective implication on an organization's capacity, processes, flexibility, and cost as well as quality of work life (Heizer and Render, 2005).
Managing supply chain in a service organization ensures the joining of internal and external suppliers with internal and external consumers. It also ensures the link and the flow of information, services and customers throughout the network (Johnston and Clark, 2005). In this report the author is going to illustrate the process and layout design and supply chain management of Ibis Hotel. Ibis Hotel is a part of ACCOR group which is one of the leaders in Hotel business of the world with $7007 million revenue, and 140,000 employees (Johnston and Clark, 2005). Information for this report was collected from the academic books, journals, and company's websites, articles and Ibis Luton staffs.
2. About IBIS Hotel:
Ibis Hotel is one of the leading brands of economy hotel. It stands out itself from others with top quality services and friendly atmosphere at the best value for money. They have nearly 790 Hotels around 39 different countries with around 89,629 rooms. Their service includes Rooms, Breakfast from 4:00 am till Midday, 24/7 Bars and snacks service, Restaurants, Reception, Housekeeping services, Loyalty Reward, Quality Assurance and Environmental Friendly service (Ibis Hotel, 2012).
3. Hotel Service Process Strategy:
Service process design is very essential for a hotel. Excellent service will satisfy the customers and will meet the strategic intention of that hotel. It can be achieved through the careful design and delivery of the whole set of interrelated processes (Johnston and Clark, 2005). This process involved not only the customers but also involved processing materials, information and staffs. Service process is one of the instruments of service operation but it is referred as 'Glue' which holds the rest including customers, staff, equipment and materials together to create the best customer experience and service out comes. The design of services and processes are interrelated. Very small changes in design of services can have a reflective impact on operation. Four essential objectives of service process design are: Quality, speed, dependability, flexibility and cost (Slack, et al, 2010). There are four types of process strategy. They are: Process Focus, Repetitive focus, Product Focus, and Mass customization (Heizer and Render, 2005).
Hotel's process strategy is Process focus which is named as 'Service factory' (Figure 1.1). They are characterized by low volume and high variety of services. They have medium and mix levels of customer contact, customization, staff direction and medium levels of customer volume. This kind of service are provided by mix of front office and back office activities (Slack, et al, 2010). Front office deals directly with the customers. It could be via face to face, telephone or by organization website. Back office process operates at a distance with the customer. In a hotel back office service process includes the reservation process, food making process in the kitchen, Housekeeping, and Maintenance services. Figure 3.1 Service Process Matrix.
Ibis Hotel service process design starts from the Guest arrival at the hotel (Front Office) and ends with the guest checkout (Front Office). Different stages of service processes are involved in it. Figure 3.2 Overnight services in a hotel.
Sources: 'Customer service Institute of Australia' (2011), [Online] Available at: http://www.csia.com.au/?page_id=467 .
Figure 3.2 showing different stages of services in a hotel. Being an economy brand hotel IBIS doesn't adhere all the services like luxury hotel.
Figure 3.3 IBIS Hotel Service process design.
Figure 3.2: Ibis Hotel service process design Figure 3.2 shows the different stages of service processes in IBIS Hotel. Guest arrives and greet by the Receptionist. Check in is done by the receptionist and he also describe about the variable services available in the hotel for the guest. After check in guest arrive in their room and enjoy the facility provided in their room which includes beds, shower, TV, WIFI and there are also leaflet about the Ibis service strategy to fulfill the environmental commitment. Restaurant service is available in the evening from 6:00 pm but apart from that there is 24/7 bar and snacks service available. Ibis hotel also offer an attractive 15 Minutes quality assurance service. If guests face any problem in the hotel during their stay and hotel authority can't solve the problem within 15 minutes. They will give back the money for their stay. Ibis also offer breakfast service from 4:00 am in the morning till midday.
Guest checkout service is carried out at the reception at the end of their stay. Ibis hotels had developed their own preliminary system for guest room reservation, check in and checkout procedure. Due to their system procedure sometimes guest need to wait in a long queue for check in and check out. Other economy hotels like 'Premier Inn' they had introduced some updated systems where the guest can check in and check out their self (Premier Inn, 2009). They do not need to wait in a long queue and can save their time. Therefore it can create greater number of satisfied customers.
Chief Executive of British Hospitality Association had mentioned that Premier Inn had increased the level of service by the updated their technology and it will give them the opportunity to offer faster, efficient and speedier service experience. There are more than 53 Ibis hotels in UK (Ibis Hotel, 2012). But the IT support team is based on France. So, any issues with their IT system they need to call the support team in France. Sometimes it takes longer time to solve the problem because of the remote position of the IT support team. It causes service disruption in the hotels. Rather than having IT support team in France it would have been better to have a team of IT support in UK. That will help the hotels to run their service smoothly and efficiently. Ibis offer an environmental friendly service. Two of their environmental commitment is to: Reduce water consumption
Reduce energy consumption (Ibis Hotel, 2012).
In context to reduce water consumption they did not they did not applied any technology apart from some basic information leaflet in the room for the guest. Economy hotels like 'Travelodge' had aerated shower heads and taps which helped them to reduce water consumption by 50% (My Travelodge, 2012). To reduce energy consumption Ibis hotels had introduced the power saving bulbs in the hotels. But there is a lot more they can do. Economy hotel like 'Premier Inn' they had made a centralized power supply for the hotel rooms. Guest needs to put their key card in a device to get the power supply for the room. It helps the hotel to save unnecessary use of energy when the guest is not in their rooms. Recent survey among the European hotels 'Hotel Energy Solution (2011)' had also suggested this procedure to save energy. 4. Hotel layout Design Strategy:
Organisation long run efficiency depends on proper layout design. Layout has huge strategic implications that include capability, procedure, suppleness and cost. It also got an effect on quality work life, customer contact and image. Heizer and Render, (2005) had mentioned about the following important factors to consider during layout Design: Proper utilization of space, equipments and staffs.
Advanced flow of information and staffs.
Advanced staff spirits and safer working conditions.
Advanced interaction of customers.
Flexibility of the design.
Ransley and Ingram (2001) also mentioned about the importance of good layout design for a hotel business. There are four basic types of layout. They are: Fixed position layout.
Functional layout.
Cell layout.
Product layout (Slack, et al, 2010).
Process design types and Layout types are interrelated to each other. Tables 1 demonstrate the relationship between the process type and layout design. Table 1: Relationship between process types and layout types.
Manufacturing process types
Basic layout types
Service process types
Project
Processes
Jobbing
Process
Batch
Processes
Mass
Processes
Continuous
Process
Fixed-position layout
Professional
Services
Service Shops
Mass service
Functional layout
Cell layout
Product layout
Many organisation operations implemented all those layout design on same time.
A great example of it is Hotel. In Ibis hotel they had implemented all those mix of layout design (figure 4.1). In room they had implemented Fixed layout design that helps them to keep their standard same for all Ibis hotels around the globe. Reception area they had applied Fixed-Position layout that helps them to add high mix and service flexibility. In restaurant area they had applied Cell layout. That helps them to keep the cost down and flexibility for high variety of operation. In the kitchen area they had implemented functional layout that helps for easy supervision of the kitchen unit and equipments, it also gives them high mix and service flexibility. Figure 4.1 Ibis Hotel Layout Design.
Source: Maintenance Manager Ibis London Luton Air port.
5. Hotel Supply Chain Management :
Supply chain management is the incorporation of activities which produces services and products and transforms them into transitional goods and final products and convey them to customers (Heizer and Render, 2005). The main objectives of supply chain management are to satisfy the end customers. All stages of supply chain management must need to consider the end customer, does not matter the distance between the suppliers and company's operation from the final customer. When customers choose to buy a product or service they trigger the whole supply chain system. Each operation portion of supply chain need to make sure that their customers are satisfied, like suppliers need to make sure the company is happy with their service and product but both suppliers and company must make sure the end customer is satisfied as well (Slack, et al, 2010). To satisfy the requirements of the end customers any supply chain need to achieve five objectives. They are: Quality, speed, dependability, flexibility and cost.
In his recent book Slack, et al, (2010) had described about the importance of these five objectives. Quality: Every supply chain needs to make sure the quality of the product or services that reach to the customers are good. As it will determine the quality performance of the operation chain. Speed: In context of the speed there are two dimensions. One how fast a customer can be served and how long it takes to move the goods and services through the chain. Both are important to satisfy the final customers. Dependability: Dependability helps reduce the uncertainty within the supply chain. Flexibility: Every supply chain should able to cope the changes to fulfil the end- customer's need. Cost: Partnership agreements and reducing the number of suppliers can reduce the operational costs. There are different strategies of supply chains are available. They are: Many Suppliers, Few Suppliers, Vertical Integration, Keiretsu Networks, and Virtual Companies (Heizer and Render, 2005). According to Wilkinson and Soltani (2009) in a hotel products are provided in two dimensions.
They are tangible and intangible. Tangible products include Hotel rooms, restaurant meals and bar drinks. Intangible products include warm greeting, speed, and hotel atmosphere. A sustainable and effective supply chain management helps to deliver these products and services effectively and efficiently. So, supply chain management is an important element for hotel operation strategy. It is crucial to build a steady relationship with the suppliers of the hotel to improve the service levels towards the customers. One key factor of getting loyal customers is to ensure the foods and drinks and other product deliveries on time and it also gives flexible position of the hotel business to act quickly on unwanted situation like weather. In this report the author is going to discus about the Ibis hotel supply chain management. In context to supply chain strategies Ibis hotel had implemented the Figure 5.1 : Ibis Hotel Product supply chain management
Product demand Service demand
Product & Service supply Product & service delivery
'Few Suppliers' strategy. Rather than choosing many suppliers and short-term attributes they had chosen few dedicated suppliers to form a better long-term relationship. Because those suppliers are more likely to understand the broad objectives of the hotel and satisfy the end-customers. By creating value few suppliers can lower the transaction and production cost. Like other strategy less supplier strategy got some downside. The cost of changing supplier is huge. A great example of this, recently all the Ibis hotels had changed their food supplier. Previously 'Brakes' one of the leading frozen food companies in UK used to give them food supply. But because of some reason they Ibis had changed it to 3663 which is another frozen food supplier. This process had cost them a lot. All the suppliers for 53 Ibis hotels are chosen centrally from the head office. Food and beverage managers are responsible for forecasting the food and drinks supply and placing the order through fax to suppliers.
F & B manager is also responsible to place order for the cooking oil, restaurant, kitchen equipments and chemical products. Maintenance managers are responsible to place order for Maintenance equipments, Fire extinguisher, and First Aid products. Maintenance Managers also deal with the Hotel WIFI and TV channels suppliers. The overall supply procedure is supervised by the Assistant General Manager and General Manger at the end. All those products and services are delivered by the suppliers on individual hotel's demand. Ibis Hotels not only outsource the product they also out source labour for housekeeping. An external agency provides the staffs to accomplish the house keeping tasks. General Managers forecast the Hotel occupancy and demand working hours for housekeeping from that agency.
Source: Wilkinson A and Soltani E (2009), 'What is happening to flexible workers in the supply chain partnership between hotel housekeeping departments and their partner employment agencies?' International Journal of Hospitality Management, Volume 29, Issue 1, PP 108-119. Depending on the demand of hours agency provide staffs to accomplish housekeeping tasks of the hotel.
6. Conclusion:
Ibis is one of the leading economy brand hotel in Hospitality industry. Their service process strategy is set in a way that gives them the opportunity to offer cost effective and satisfying service to the guest. Their hotel layout design helps them to operate their services effectively and it does also ensure the safe working environment for the staff. Their supply chain includes products, service and labour suppliers. They depend on the outsourcing for most of their products and services. Fewer supplier selection strategies give them the opportunity to keep long-term relationship with the supplier and keep the operation cost down. This strategy sometimes cost them a lot when they need to change the supplier. Overall the service process strategy, layout design and supply chain management is done in such a way that helps them to keep their cost of sell down and offer a quality economic service to the customers.
Reference List:
Heizer J and Render B, (2005), 'Operation Management- Flexible Version', 7th ED, New Jersey, Pearson Education. Hotel Energy Solution (2011)' 'Analysis on energy use by European hotels: Online survey and desk research'. [Online] Available at: http://hes.unwto.org/sites/all/files/docpdf/analysisonenergyusebyeuropeanhotelsonlinesurveyanddeskresearch2382011-1.pdf Accessed 21st May 2012. Ibis Hotel, (2012), 'Discover Ibis Hotel' [Online] Available at: http://www.ibishotel.com/gb/discovering-ibis-hotel/index.shtml Accessed 19th May 2012. Johnston R and Clark G, (2005), 'Service Operations Management- Improving Service Delivery', 2nd ED, Harlow, Pearson Education. My Travelodge, (2012), 'Travelodge Green Programme' [Online] Available at: http://www.travelodge.co.uk/environment/ Accessed 21st May 2012. Premier Inn, (2009), 'Premier Inn introduced self check in Hotels' [Online] Available at: http://www.premierinn.com/en/news/news_category/premier-inn-launches-self-check-072.html Accessed 20th May 2012. Ransley J and Ingram H (2001), 'What is "good" hotel design?' Volume: 19, Issue: 01, pp. 79-87. [Online] Available at: http://www.emeraldinsight.com/journals.htm?articleid=844289&show=abstract Accessed 16th May 2012. Shafer S and Meredith J (1998), 'Operation Management- A process approach with Spreadsheets', New York, John Wiley & Sons. Slack N et al, (2010), 'Operation Management.' 6th ED, Harlow, Pearson Education. Wilkinson A and Soltani E (2009), 'What is happening to flexible workers in the supply chain partnership between hotel housekeeping departments and their partner employment agencies?' International Journal of Hospitality Management, Volume 29, Issue 1, PP 108-119.
Related Topics