Human Activities Harming Earth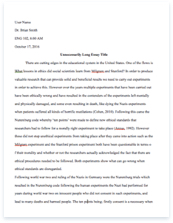 The whole doc is available only for registered users
A limited time offer! Get a custom sample essay written according to your requirements urgent 3h delivery guaranteed
Order Now
Some people say human activity makes the Earth a better place to live. But actually as we want more comfort and fancy life, we are actually damaging the Earth. There are three general ways to harm the Earth, Air, Soil and Ocean and we are damaging all three of them.
Firstly, we ride our cars to go somewhere. In my opinion, cars are mainly responsible for air pollution. Air pollution is one of our most serious problems because we breathe everyday and even animals and plants need clean air. We all know that burning diesel and gasoline really harms the Earth but not just that, when we turn on the air conditioner, we use Freon gas and when this Freon gas goes up to the Stratosphere where the Ozone layer is. And that Freon gas destroys the Ozone layer, so by that, we get more harmful ultraviolet rays from the sun that can cause our skin old or even cause skin cancer. So, I suggest that we should take buses when we go to somewhere not that far away because it actually helps our Ozone layer.
Secondly, we have soil pollution. I think when farmer uses agricultural chemicals to their crops, it damages the soil and it's also bad for human if we eat vegetables with agricultural chemicals with them. If we have a bad soil, vegetable's prices will be increased because it's hard for the farmers to harvest successfully. Furthermore, it's going to destroy many trees and it's going to effect our air pollution. Also not just it causes the soil pollution, and air pollution, it can harm the Ocean.
Lastly, the Ocean pollution is important because we have lots of animals that live in the ocean and the water that we drink everyday is from ocean or river. It was such a big problem that happened almost 3 years ago. The factory released the serious chemicals to the ocean because they didn't want to spend their money on cleaning up the chemicals. Because of that, almost every fish died and those of people that ate these fishes, got sick. So it is really important not to pollute our ocean especially with some chemicals because human need lots of things from the ocean.
As in conclusion, everything in nature relates to each other and we have to stop harming our planet because it's even going to make bigger problems after some years to our future generation.
Related Topics