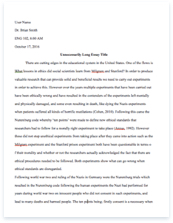 The whole doc is available only for registered users
OPEN DOC
A limited time offer! Get a custom sample essay written according to your requirements urgent 3h delivery guaranteed
Order Now
Asia-Pacific:
•HSBC Bank Australia Limited
•HSBC Bank China Company Limited
•The Hong Kong and Shanghai Banking Corporation Limited
•Hang Seng Bank Ltd
•HSBC Bank Malaysia Berhad
•HSBC Bank Philippines Ltd
Europe:
•HSBC Bank Armenia
•HSBC France
•HSBC Trinkaus und Burkhardt AG
•HSBC Turkey
•HSBC Bank International
•HSBC Bank Malta plc
•HSBC Private bank UK ltd
•HSBC Bank plc
Latin America:
•HSBC Bank Argentina SA
•HSBC Bank Brazil SA
•HSBC Bank Colombia SA
•HSBC Mexico SA
•HSBC Bank El Salvador
•Middle East and North Africa:
•HSBC Bank Middle East Ltd
•HSBC Bank Egypt SAE
•The Saudi British Bank
North America:
•HSBC Bank Canada
•HSBC Bank USA Inc
•HSBC Finance Corporation
*Wide Business Range.
Principal Business Groups and Divisions:
•Commercial Banking
•Global Banking and Markets (Investment Banking)
•Personal Financial Services (Retail Banking and Consumer Finance) •Global Private Banking
Commercial Banking:
HSBC provides financial services to small, medium-sized and middle-market enterprises. The group has more than 3 million of such customers, including sole proprietors, partnerships, clubs and associations, incorporated businesses and publicly quoted companies. Global Banking & Markets:
Global Banking and Markets is the investment banking arm of HSBC. It provides investment banking and financing solutions for corporate and institutional clients, including corporate banking, investment banking, capital markets, trade services, payments and cash management, and leveraged acquisition finance. It provides services in equities, credit and rates, foreign exchange, money markets and securities services, in addition to asset management services. Global Banking and Markets has offices in more than 60 countries and territories worldwide, and describes itself as "emerging markets-led and financing-focused". Global Private Banking:
HSBC Private Bank, together with the private banking activities of HSBC Trinkaus, known collectively as Group Private Banking, provides services to high net worth individuals and their families through 93 locations in some 42 countries and territories in Europe, the Asia-Pacific region, the Americas, the Middle East and Africa. As of December 2007, profits before tax were US$1,511 million and combined client assets under management were US$494 billion.
Retail Banking and Wealth Management:
HSBC provides more than 100 million customers worldwide with a full range of personal financial services, including current and savings accounts, mortgage loans, car financing, insurance, credit cards, loans, pensions and investments. Group Service Centres:
As a cost-saving measure HSBC is offshoring processing work to lower cost economies in order to reduce the cost of providing services in developed countries. These locations take on work such as data processing and customer service, but also internal software engineering at Pune (India), Hyderabad (India), Vishakhapatnam (India), Kolkata (India), Guangzhou (China), Curitiba (Brazil) and Kuala Lumpur (Malaysia). Currently, HSBC operates centres out of eight countries, including Brazil (Curitiba), The Czech Republic (Ostrava), India (Kolkata, Hyderabad, Bangalore, Visakhapatnam, Mumbai, Gurgaon and Pune), China (Shanghai, Guangzhou and Shenzhen), Malaysia (Kuala Lumpur), Poland (Krakow), Sri Lanka (Rajagiriya) and Philippines (Manila). The Malta trial for a UK high value call centre has resulted in a growing operation in that country. An option under consideration is reported to be a processing centre in Vietnam to access the French skills of the population and therefore cut costs in the bank's French operations. Global Product Lines:
HSBC Advance:
HSBC Advance is the group's product aimed at working professionals. The exact benefits and qualifications vary depending on country, but typically require a transfer of Salary of USD 1,500 or more every month or Maintain USD 25,000 of deposits in a Savings/Current Account or investments. Advantages may vary depending on country, such as day-to-day banking services including but not limited to a Platinum Credit Card, Advance ATM Card, Current Account and Savings Account. Protection plans and Financial Planning Services. A HSBC Advance customer enables the customer to open accounts in another country and transfer their credit history. HSBC Direct:
HSBC Direct is a telephone/online direct banking operation which attracts customers through mortgages, accounts and savings. It was first launched in the USA. The service is now also available in Canada, Taiwan, South Korea, France, and India and Poland.
HSBCnet:
HSBCnet is a global service that caters to local business needs by offering specialised functionality for different regions worldwide. The system provides access to transaction banking functionality – ranging from payments and cash management to trade services features – as well as to research and analytical content from HSBC. It also includes foreign exchange and money markets trading functionality. The system is used widely by HSBC's high-end corporate and institutional clients served variously by the bank's global banking and markets, commercial banking and global transaction banking divisions. HSBCnet is also the brand under which HSBC markets its global e-commerce proposition to its corporate and institutional clients. HSBC Premier:
HSBC Premier is the group's premium financial services product, comparable to the Centurion service of American Express. The exact benefits and qualification criteria vary depending on country. Customers have a dedicated Premier Relationship Manager, global 24 hour access to call centres, free banking services and preferential rates. A HSBC Premier customer receives the HSBC Premier services in all countries that offer HSBC Premier, without having to meet that country's qualifying criteria.
*International Finance.
Since HSBC is a multinational company itself, it is well-qualified to advise other companies on aspects of international business. With offices around the world, for the cosmopolitan client, HSBC often cannot be beaten in this area. HSBC knows how to succeed in M&A and organic and effective growth– it was mostly an Asian bank until it took over a UK bank in 1992 and now has become the world's
second-largest bank by profit.
*China.
HSBC is the "Hong Kong Shanghai Banking Corporation" and it has 140 years of experience in China. Since China is the place to be nowadays for businesses and banks, HSBC benefits for being both an old Chinese company and trusted by the Chinese people. The best news for HSBC is that as other companies grow in China, it does, too, because it gains new clients and new global opportunities with each passing day. HSBC has the largest network of any foreign bank in China and deeply understands the Chinese market and customer. In a world that is increasingly going China's way, this is quite a boon to HSBC.
*Listed in London.
HSBC is primarily listed on the London and Hong Kong stock exchanges, which saves the company much grief in complying with new American Sarbanes-Oxley laws. Many companies have chosen to list on foreign exchanges other than America because of the expensive new regulations.
*Record profits.
Last year, HSBC experienced the most profits ever for a UK high street bank, with profits of £11.5bn($20.97bn) for the whole year.
*Sustainability.
Education:
HSBC partners with non–governmental organisations across the country, which works with children from underprivileged communities. Our project support helps children go to school, learn in a joyful environment and learn to live a healthy life. We also work with young adults to provide vocational training and life skills so that they are able to help themselves lead a productive life.
Financial Education and Literacy, Diversity
•Manndeshi Udyogini Business School for Rural Women: HSBC has collaborated with Mann Vikas Samajik Sanstha in Satara to provide financial literacy and management skills to girls and women with no formal education •RUDI Managers School: HSBC has collaborated with SEWA Gram Mahila Haat to provide integrated marketing service to the rural producers through exploring, developing and establishing first the internal (local market) and then the national market for produce of informal workers in association with an NGO "Self Employed Women's Association (SEWA)". SEWA is a member–based organisation of poor self–employed women workers. It has a membership base of 7,96,548 women in 7 states of India •HSBC supports Kherwadi Social Welfare Society for its programme 'Yuva Parivartan' which trains youth from underprivileged communities in Mumbai in skills needed by the job market.
•Livelihood Advancement Business School (LABS): LABS, a flagship program of Dr. Reddy's Foundation (DRF), promotes customized programs for youth and women in the age group of 18–30 years from economically weaker sections of society, and empowers them to gain access to opportunities for sustainable livelihoods and growth in the New Economy. HSBC supports LABS in Pune. •CAP Foundation: HSBC supports Teen Channel, an initiative targeted at out–of–school young people (between 12–18 years) that offers life skills training, workshops on Spoken English, Career exploration, Work place preparedness and vocational training •SIFE (Students in Free Enterprise): The project is active in more than 40 countries and establishes student teams on university campuses.
It works in partnership with corporate and higher education schools/ colleges. Several teams that participate in the SIFE competition from India apply for the HSBC Financial Literacy Grant, which gives them the opportunity to work with financial literacy projects in communities across the country. India employees of HSBC participate in judging events and mentoring college teams. •Junior Achievement: A programme that aims at educating students about entrepreneurship, work readiness, and financial literacy through experiential, hands–on programs. In partnership with businesses and educators, JA brings the real world to students, opening their minds to their potential by providing a proven bridge between education and industry.
Climate Change:
" We understand the impact of climate change on our business and on communities, and are committed to tackling this global challenge in collaboration with other like–minded individuals and organisations." HSBC's recent initiatives to address climate change issues include: •Launch of Earth Sciences Forum the first ever Public Private Partnership between HSBC and the Ministry of Science and Technology and Ministry of Earth Sciences, Government of India to find solutions to climate change. •Launch of the HSBC Climate Partnership in collaboration with WWF, The Climate Group, Earthwatch Institute and Smithsonian Tropical Research Institute. •HSBC Global Environment Efficiency Programme, a five–year programme aimed to reduce the Group's impact on the environment through a series of initiatives, including the introduction of renewable energy technology, water and waste reduction programmes and employee engagement. •Launch of HSBC Climate Confidence Index 2007 measured attitudes across 9000 consumers in 9 countries, to give a profile of how people are thinking about climate change.
•The HSBC Global Climate Change Benchmark Index is a global reference index, which has been designed to reflect and track the stock market performance of key companies that are best placed to profit from the challenges presented by climate change. •HSBC Climate Change Fund will invest in companies that will benefit from addressing, combating and developing solutions to the challenges presented by climate change. •HSBC was the first bank to go carbon neutral in 2005. HSBC has adopted a number of international codes guiding the conduct of their business such as the UN's Principles of Responsible Investment. By signing up two international standards, such as the Equator Principles and the UN Global Compact, HSBC signals its aspirations for sustainable development. HSBC's responsible lending guidelines ensures that they do not invest in projects that harm the environment.
Employee Volunteering:
•Employees are encouraged to participate in the community projects supported by HSBC. HSBC launched Employee Volunteering in India in 2007 in a new format to enhance volunteering participation. The programme has been named 'Catalyst' and has being deployed across HSBC branches and Group Companies in India. •Annual Helping Hands Mela: HSBC employees organises a pan India activity at HSBC branches to encourage charitable giving through sale of products designed by NGOs and communities. •Junior Achievement Mentoring Programme:Employees from HSBC Chennai are educating students about entrepreneurship, work readiness, and financial literacy through experiential, hands–on programmes. •'Kuch Dil Se' Payroll Giving Programme: Employees donate monthly to charities working in the education and environment space through a payroll debit programme implemented in partnership with Give Foundation.
•Mumbai Marathon 2008: 90 employees ran the Mumbai Marathon and raised pledges for SPJ Sadhana School for the Developmentally Handicapped, to enable differentially abled children avail of opportunities to study, experience and enjoy their childhood thus empowering them to lead a constructive and self–reliant life. •HSBC Climate Champions 2008: Under the HSBC Climate Partnership, employees are given an opportunity to volunteer in projects to fight climate change and drive environmental changes and practices within the organisation. In 2008, 13 colleagues have been chosen from India to be HSBC Climate Champions and to participate in a two–week regional field programme in a rainforest in Malaysia. •World Environment Day 2008: India was one of the 20 countries within the HSBC Group that participated in celebrating World Environment Day on 05 June 2008.
About 1000 employees across India participated in various environment projects supported by HSBC and clocked over 8000 volunteering hours in the community. •Breaking Barriers – Celebrating with a Difference: HSBC offers employees an opportunity to celebrate their success through participating in community events and sharing their stories. Called 'Breaking Barriers', this business–community engagement format has been utilised by numerous businesses and functions to celebrate their success with team members and community. HSBC Marketing team of 60 members visited three villages in Raigad district and engaged with the community in building trenches and understating watershed development projects, teaching children and engaging with Self Help Groups (SHGs) and villagers.
•Volunteering Action Fortnight: First Volunteering Action Fortnight was celebrated between 14 –28 November 2006 across India which received an overwhelming response from employees. Large number of employees from all branches, departments and Group Companies participated enthusiastically and engaged with NGOs/Communities to understand their work. More than 4000 volunteering hours was recorded in the fortnight with over 400 employees participating. This continues to be an annual event for employees to volunteer in large numbers.
Projects – Education
•HSBC partners with non–governmental organizations across country that works with children from underprivileged communities. Our support helps children go to school and learn in a joyful environment. Some of the educational projects supported by HSBC India are: •SOS Children's Villages: HSBC supports the work of SOS Children's Villages in New Delhi, Kolkata, Bhuj, Anagpur and Latur. SOS India's mission is to provide abandoned and orphaned children with a family, a home, education and a foundation for an independent life. •Childlink Foundation (Magic Bus): HSBC supports a group of street children between the age of 8–10 years at Magic Bus by facilitating their non–formal education through outdoor sports, day trips and weekend trips. •HSBC Gijubhai Bal Academy with Ganatar, Patadi, Surendranagar district, Gujarat: HSBC works with Ganatar to educate children of salt pan workers by establishing schools in desert communities.
On campus, Ganatar conducts teacher training programmes and vocational courses for children from the Rann of Kutch. •Happy Home and School for the Blind, Mumbai: Happy Hope imparts education for blind and visually impaired children. HSBC provides support to their annual pottery workshop and exhibition. •Future Hope: is a home and school for street children in Kolkata, supported by HSBC through annual donations. •Prayas: Prayas works for the care, protection and rehabilitation of neglected street and working children. HSBC supports the Naya Prayas project in Delhi slums and helps provide out–of–school children with education. •Doorstep School: Doorstep school works in slum communities around Mumbai's port areas to establish Early Childhood Education (ECE) centers. It is an effort to commence a systematic and early educational intervention in the lives of the children from the community.
•SUPPORT: SUPPORT helps children on street of Mumbai who are prey to drug abuse, crime and disease by mainstreaming them and offering complete rehabilitation. It provides an opportunity for better life for these children through education, medical care, return to families/ parents, vocational training and livelihood assistance. •Sense International (India): Sense International (India) is a leading organization in South Asia developing programmes for deaf blind people. They enable and empower local partners to provide direct services to deaf blind people. As a result of their work there are now 33 deaf blind programmes in 17 different states of India. •Nanhi Kali: A project jointly managed by K. C. Mahindra Education Trust and Naandi Foundation. Nanhi Kali is a nationwide project to support the education of disadvantaged girls. Ensuring that girls are in school and that they get 10 years of uninterrupted formal quality education is the aim of the project. •The Foundation for Mother and Child Health, India: works to improve the lives of mothers and children in local communities by providing long term programmes focused on health, nutrition, education, and sustainable skills training programmes.
•Azim Premji Foundation: HSBC supports Computer Aided Learning Programme (CALP) to create an environment where learning is fun and the opportunities to learn are equal. This project focuses on rural Government elementary schools covering classes 1 to 8 to attract children to school, retain them in school and to enhance the quality of learning in school. •Welfare Society for the Blind: conducts vocational training programmes for adult persons with visual disability to equip them with the skills and competence to gain a degree of economic self–sufficiency.
•Goonj: A unique resource mobilization initiative channelising clothes and other basic amenities to millions in the far flung areas by turning one's wastage into resource for another. Initiated in 1998 with just 67 clothes, they now send out over 10,000 kgs of material every month in 18 states. •Butterflies, Delhi: has been working with street and working children in Delhi since 1989. The project has started a mobile van service with computer training and banking/savings facilities for street children at 12 key street children contact points in Delhi. •Deepalaya, Delhi: aims to bring about sustainable development in poor communities through educational interventions at three levels i.e., the child, the family & the community. The project being supported is educating 750 children from Patpar Ganj slum in East Delhi and mainstream them into the formal education system.
•Navjyoti Delhi Police Foundation, Delhi: was founded by Dr Kiran Bedi and 17 other like–minded officials of Delhi Police. The project being supported is to run seven libraries for 4000 underprivileged children in the age group of 4 to 16 years. •Yusuf Meherally Centre, Delhi: established in 1961 and working for the welfare of needy and landless rural people for the last 38 years. A project to provide400 begging/working children in Delhi education, life skills and counselling is being supported. •Children Toy Foundation, Mumbai: The organisation has been instrumental in setting up 194 Toy Libraries all over India, 86 in Mumbai alone. The project has set up a 'Khelvigyan Center' in Baroda with toys that engage children who otherwise have little access to healthy, exciting and educational forms of recreation. •Salaam Baalak Trust, Mumbai: established in1988 with a portion of the proceeds from the film "Salaam Bombay!" by Mira Nair. It aims to give street children choices and a chance to experience the joys of childhood; HSBC is supporting a night shelter at Umerkhadi that acts as a safe haven for 30 homeless girls.
•Parivartan Social Welfare Society, Kolkata: currently runs 80 community based education centres in three municipalities serving about 2000 children every year. The being supported aims to provide quality education to 400 out–of–school children •Loreto Day School. Sealdah: 'Off to school programme' a unique project for homeless children, that brings the privileged and the less fortunate together in one classroom. It is a school in the day and a shelter for girls by night. •Jeevodaya Society, Itarsi: The construction of the shelter for homeless girls from Itarsi railway station, which serves as a safe and protected environment for these girls. •Light of Life Trust, Karjat (Maharashtra) – HSBC supports ANANDO, a project for the education and integration of out–of–school children in Karjat, Madgaon and Alibag. ANANDO adopts the E3 Approach – Educate; Empower Equip / Employ.
•Shoshit Seva Sangh, Patna: A new residential school known as Shoshit Samadhan Kendra is being supported to provide education and vocational training to children of the 'Mushar' (rat catcher) community – former untouchables living in the outskirts of Bihar villages. •CSR Course at HR College of Commerce and Economics: HSBC has partnered with the HR College of Commerce and Economics to deliver CSR learning modules through a series of interactive sessions with the objective of sensitising students in their formative years on the benefits of CSR. This initiative will enable students in their professional and personal lives to comprehend the importance of CSR and act in an ethical and sustainable manner. Weaknesses-
*Branding.
While it is certainly a global company, HSBC came late to the game on deciding to perform an integrated marketing strategy and capitalize on its global brand. Because it had set up so many different banks in different countries at different times over a hundred year period, it set them up under different names– Hong Kong Bank of Canada, British Bank of the Middle East, HSBC Banco Roberts. Not even all of these banks, prior to 1998, carried the HSBC logo. In 1998, they were all branded together, but the previous lack of branding and the name changes may have hurt HSBC in brand recognition. Customers may have thought that HSBC was taking over their local bank and not realized that HSBC had already been serving them for decades. In any case, the re-branding was an overdue move that should have occurred before 1998.
*Record profits ending.
As is usually the case, record profits can only last so long. HSBC announced in December 2006 that it was doing just as well as the previous years, but not as well in revenues. It announced that each year, its bad debt rises. Other banks' shares fell as well on the news.
Opportunities–
*The Middle East.
Other banks are running scared of this region. However, HSBC has run its regional business locally and been rewarded for its efforts with numerous awards and honors for the Middle East market. HSBC is a trusted name there, and the company has taken advantage of Iraq's new democracy by creating a presence in the country. HSBC is the largest international bank in the Middle East.
*Emerging economies.
In addition to the growing Chinese middle class, Brazilians and Indians are beginning to emerge as growing consumers, and therefore growing consumer spenders. Some denizens of these countries previously did not even own a bank account, but companies like HSBC are poised to move in and take advantage of the growing middle class in these areas. In places like Argentina and Turkey, HSBC experienced pre-tax profits of 50% last year. This is where it is growing the most. By investing in these countries, HSBC can offset problems it may have as spending in the US and UK declines.
Threats–
*Downturn in American spending.
As interest rates rise and the housing boom ends, Americans are predicted to rely less on consumer credit and more on their saving skills to get by. The drop in American spending will be bad for the global economy as a whole, and HSBC will certainly be affected. In 2005, HSBC pretax profits rose 5% to $10.64bn (£6bn) for the first six months of the year, largely on the rise in consumer finance for growing consumer spending.
*Employees striking.
In 2005, British employees held a strike involving 1,500 workers at HSBC branches in London. At its annual meeting, striking workers stood outside, handing out bags of nuts and saying that they are paid "peanuts" while HSBC experiences record profits. Strikes such as this, especially in union-conscious Europe, are bad for image reasons and HSBC needs to take action to ensure that its workers are happy just as its customers are.
*Email viruses.
In 2005, HSBC Group's COO announced that HSBC received tens of thousands of email viruses a day and must spend great amounts of money to prevent these from causing systemwide damage. As most banking is done on computers, even one virus could cripple HSBC. On their worst day in 2004, the bank received 100,000 attacks.
*Identity theft.
With a trillion dollars in managed assets, taking over HSBC is a cracker's dream. HSBC has to remain on the front lines of security and protect its customers, at the same time reassuring them that online banking is safe. In August 2006, HSBC was accused, despite its claimed airtight security, of having left its online customers open to a security glitch for two years without fixing. Researchers at Cambridge University claimed that any HSBC account could be broken into within nine attempts. HSBC's Group COO Alan Jebson emphasized that banks and customers need to cooperate in their efforts to thwart scammers. He said that HSBC is cooperating with the likes of Citibank to share information on security,and the bank is even considering the use of biometrics in three-factor authentication–where a customer would need to supply three different pieces of information to prove identity. *HSBC Mexico Scandal.
HSBC PLC apologized to shareholders Monday as it disclosed a $700 million charge to cover the cost of U.S. penalties for lapses including its failure to enforce money-laundering controls in Mexico.Earlier in July,Mexican regulators have imposed a fine of $27.5m (£17.7m) on banking giant HSBC for its failure to comply with money-laundering regulations. The fine comes a week after HSBC's chief compliance officer resigned over allegations that the bank ignored warnings that Mexican drug money was being allowed to pass through the bank. The fine is the highest ever imposed by Mexican regulators.It constitutes 51.5% of the 2011 annual profit of HSBC's Mexican subsidiary. HSBC Mexico issued a statement acknowledging that it failed to report 39 suspicious transactions and had been late in reporting 1,729 others. "HSBC Mexico recognises it failed to strictly comply with banking regulations, and with the standards that regulators and clients expect of our institution," it said.
Sources:
About HSBC— Awards
http://www.uae.hsbc.com/1/2/ALL_SITE_PAGES/about-hsbc/awards HSBC Oman
http://www.oman.hsbc.com/hsbc/oman_wel
HSBC Launches China Section
http://www.hsbcnet.com/hsbc/solutions/announcements/announce-hsbcnet-launches-china-section HSBCNet– China
http://www.hsbcnet.com/hsbc/china
"HSBC To Establish Global Brand"
Business Wire, Nov 27, 1998
http://www.findarticles.com/p/articles/mi_m0EIN/is_1998_Nov_27/ai_53279812 BBC News
HSBC to cut 3,000 jobs in Hong Kong over three years
http://www.bbc.co.uk/news/business-14832575
BBC News
"Global consumer trade boosts HSBC"
http://news.bbc.co.uk/2/low/business/4734375.stm
BBC News
HSBC Strike
http://news.bbc.co.uk/2/low/business/4585219.stm
BBC News
"HSBC bank unveils record profits"
http://news.bbc.co.uk/2/hi/business/4777714.stm
CNN Money
"London shares close up, miners offset Tesco, HSBC weakness; Wall St firm UPDATE" http://money.cnn.com/news/newsfeeds/articles/newstex/AFX-0013-12582884.html CNet
"International bank HSBC deluged by viruses"
http://news.com.com/International+bank+HSBC+deluged+by+viruses/2100-7349_3-5655520.html ZDNet
"HSBC accused of 'scandalous' security glitch"
http://news.zdnet.co.uk/security/0,1000000189,39280707,00.html BBC News
Mexico fines HSBC $27.5m for lax money-laundering control
http://www.bbc.co.uk/news/world-latin-america-18993476
http://www.huffingtonpost.com/huff-wires/20120730/eu-britain-earns-hsbc/ HSBC INDIA
Corporate Sustainability
http://www.hsbc.co.in/1/2/miscellaneous/about-hsbc/corporate-sustainability
Search terms:
hsbc strengths
hsbc record profits
hsbc weaknesses
hsbc threats
Related Topics