How to Become a Successful Pastry Chef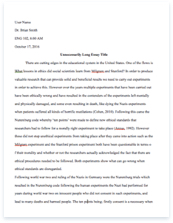 The whole doc is available only for registered users
A limited time offer! Get a custom sample essay written according to your requirements urgent 3h delivery guaranteed
Order Now
Beginning with door decorating contests in first grade, to float building in high school, and especially the cakes my sisters and I would make for Mother's Day I have always wanted to make the decisions. As long as I can remember anytime a creative project came my way I wanted to be project manager. I have always been creative, had a leading personality, and a love for food that looked great and tasted better. Are you a person who appreciates dessert in such a manner you believe it should look beautiful taste wonderful and are willing to do what it takes to make that a success? Then you just might be the kind of person to make an excellent pastry chef, there's just a little more to it. A person with the right education, experience, and the passion and patience pastry requires may be able to become a successful pastry chef.So what kind of college education might a person need to be pastry chef? Possibly none at all! Culinary school is very expensive.
You may end up making an extreme amount of sweets trying to pay that money back! Talent and ability is a huge part of making beautiful edibles. In this career field, culinary education is optional. However, you are working with food, so knowledge of food safety is a must! "You need a good understanding of nutrition and human physiology." Jones (2012) You can take food safety courses online and become certified or you can just do some research into the subject on your own. Regardless of schooling choice, experience is very important in becoming a successful pastry chef. Even more so if you opt out of culinary school. Experience then, will be your only teacher. According to Kogan (2010) "School doesn't give you the kind of experience that makes a chef's life easier. A chef will have to show you a lot of the ropes and spend a lot of precious time holding your hand." (p.1) You will most likely need to intern. Hands on experience is one of the most important aspects to success in this career field. The more you create the faster and better you become.
Therefore, bringing in more revenue! In addition to experience, let's discuss what kind of personal qualities might be best suitable for this career. Being a pastry chef can take an extreme amount of patience and a decent amount of humility. "It's also good to have a sense of humor; laughter is a gift that makes patience much easier." (Jones, 2012) You will need humility to be able to handle inevitable sugar disasters. Enjoying early mornings and paying close attention to detail are also important qualities to have. Since the job can be physically demanding being in shape is good as well. To really be a successful pastry chef, you need to have passion for what you're doing. You must be driven and dedicated. The average pastry chef makes just fewer than forty nine thousand dollars per year. If you're talented and driven you can find jobs at private clubs or resorts and earn over sixty thousand per year. Wallace (2011)
Being a pastry chef can be a very rewarding career. It's a fun, fast paced environment. If you're a creative person and you have the right qualities you can get paid to do something fun that you love! Now that you know what it takes you can decide if this career is suitable for you. You can think about your schedule, your abilities and the qualities you possess. A person, who may or may not have much culinary education, has quality experience, and a strong leading personality can become a successful pastry chef.
References
Pastry chef job description. (2009). Retrieved from http://www.hcareers.com/us/resourcecenter/tabid/306/articleid/511/default.aspx Kogan, I. (2010, October 28). Become a pastry chef. Retrieved from http://www.pastrypal.com/2010/10/so-you-want-to-be-a-pastry-chef/ Jones, S. (2012, September 18). Becoming a pastry chef. Retrieved from Http://reluctantgourmet.com/education/culinary-career-path/item/1222-becoming-pastry- Wallace, E. (2011, June 17). Highest paying restaurant jobs. Retrieved from http://cdn-origin.thedailymeal.com/highest-paying-restaurant-jobs
Related Topics