How teachers can use e-learning in the classroom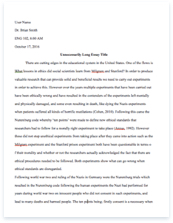 The whole doc is available only for registered users
A limited time offer! Get a custom sample essay written according to your requirements urgent 3h delivery guaranteed
Order Now
Introduction
Generally, educational activities consist of teaching and learning processes. Teachers disseminate knowledge towards learners through teaching processes, while learners acquire knowledge through learning processes. Therefore, we are successful in teaching if and only if our partners (students, colleagues, etc.) obtain successes in learning (Prodan, 1996). These assertions are true in all educational contexts, from traditional face-to-face courses to new electronic educational environments offered by e-teaching and e-learning technologies.
E-Learning is the use of technological tools in learning. As a concept, it concerns an array of tools, such as media, machines and networking hardware, communication and mobile technology etc. E-learning comes in different forms, ranging from classroom aids to fully online learning. The advent of technology in learning have greatly improved teaching and the learning process, which has brought about a positive teaching and education revolution. E-Learning though new continues to change and grow as technology advances, we are going to explore its current status and how it is affects teaching and the learning process.
Definition of terms
e-Learning – "is the use of any electronic technology to aid in the acquisition and development of knowledge and understanding in order to demonstrable and positively influence behaviors."
Different types of e- Learning
There are fundamentally two types of e-Learning:
-Synchronous training
-Asynchronous training
1. Synchronous, means "at the same time," involves interaction of participants with an instructor via the Web in real time. For example – VCRs or Virtual class rooms that are nothing else but real classrooms online. Participants interact with each other and instructors through instant messaging, chat, audio and video conferencing etc and what's more all the sessions can be recorded and played back. Its benefits are:
Ability to log or track learning activities.
Continuous monitoring and correction is possible
Possibilities of global connectivity and collaboration opportunities among learners. Ability to personalise the training for each learner.
2. Asynchronous, which means "not at the same time," allows the participants to complete the WBT (Web-based training) at their own pace, without live interaction with the instructor. Basically, it is information that is accessible on a self-help basis, 24/7. The advantage is that this kind of e-Learning offers the learners the information they need whenever they need it. It also has interaction amongst participants through message boards, bulletin boards and discussion forums. These include computer based training,(CBTs) modules on CD-Rom's, Web based training accessed through intranet (WBTs) or through well written articles and other write ups. Its advantages are:-
Available 'just in time' for instant learning and reference. Flexibility of access from anywhere at any time.
Ability to simultaneously reach an unlimited number of employees. Uniformity of content and onetime cost of production.
A new form of learning known as blended learning is emerging. As the name suggests it is an amalgamation of synchronous and asynchronous learning methods. Using both online training through virtual classrooms and also giving CD's and study material for self-study is now being increasingly preferred over any single type of training.
What form of e-Learning is right for what situation in learning?
Asynchronous methods are used in different situations, mainly when: The topics are generic business topics like management training, financial training, or time management etc that are not specific to a certain organisation or process. In such cases, asynchronous training is useful and cost effective. Traditional e-Learning courses through pre-recorded CD's and write ups are used on projects with large budgets and long lead times, like a major product release. Projects that need extensive simulations like industrial control systems; flight simulators etc are good candidates for asynchronous techniques where virtual classroom teaching is not required. Also, training which has a long shelf life – like an organization's profile and introduction may be a good situation to use asynchronous e-Learning.
Due to the high production cost of traditional e-Learning, i.e. making audio-visual content, CD's, Presentations etc, it is expensive to change content continually therefore it is best suited for training material that is static. Also, Process-based training is best handled through the asynchronous method where the learner gets prerecorded study material that he studies at his own time and can post his queries to message boards, bulletin boards , discussion sited, seminars etc The clear advantage of a self-paced course is convenience. Participants can get the training they need at any time allowing for a greater degree of flexibility.
What are the benefits of e-Learning
Class work can be scheduled around work and family
Reduces travel time and travel costs for off-campus students Students may have the option to select learning materials that meets their level of knowledge and interest Students can study anywhere they have access to a computer and Internet connection Self-paced learning modules allow students to work at their own pace Flexibility to join discussions in the bulletin board threaded discussion areas at any hour, or visit with classmates and instructors remotely in chat rooms Instructors and students both report eLearning fosters more interaction among students and instructors than in large lecture courses eLearning can accommodate different learning styles and facilitate learning through a variety of activities Develops knowledge of the Internet and computers skills that will help learners throughout their lives and careers Successfully completing online or computer-based courses builds self-knowledge and self-confidence and encourages students to take responsibility for their learning Learners can test out of or skim over materials already mastered and concentrate efforts in mastering areas containing new information and/or skills What are the disadvantages of E- learning
Learners with low motivation or bad study habits may fall behind Without the routine structures of a traditional class, students may get lost or confused about course activities and deadlines Students may feel isolated from the instructor and classmates Instructor may not always be available when students are studying or need help Slow Internet connections or older computers may make accessing course materials frustrating Managing computer files and online learning software can sometimes seem complex for students with beginner-level computer skills Hands-on or lab work is difficult to simulate in a virtual classroom
How teachers can introduce e-Learning in the classroom
Do a PowerPoint "Game Show Review of important material" Many tech-savvy teachers have used Microsoft PowerPoint to create games based lessons, this will be a fun way to practice using a projector and get your students to review important material! Examples: popular game show "Who Wants to Be a Millionaire?" The game has real world questions but is presented like a game show and they give out points and rewards for rite answers. Have students complete a written classroom activity as if it was online. Create practical activities that your students perform and submit as if they are online, Example of such activities is e-learning software that makes them do timed exercise and give out immediate assessments and results and corrections./ Try a Web quest
A web quest guides students to search the Internet for specific information. For example, students are asked to serve as curators of a museum on a particular topic. They must search the Internet to determine what artifacts belong in their museum and explain their choices. There are tons of already-constructed web quests out there, a perfect way to teachers to begin integrating Internet searches into their curriculum. Here's a process. Once you get really comfortable with the process, you may even want to create your own! Good Ed Tech Activities for All Skill Levels
Use technology as a topic for a writing assignment
Have students research the impact technology has had on a particular time in history or science or include a unit on science fiction and technology in your Language Arts curriculum.
Create a class webpage an online bulletin board
A class webpage can be anything from a basic site where you post announcements (think "online bulletin board") to a much more elaborate one that includes class photos, a class blog, downloadable materials, and your own domain name Use an online grading system
While some schools are mandating the shift to web-based grade books. There are numerous free software applications available for download that offer the opportunity to track pupils' grades, record attendance and seating charts, and compile reports on student progress. You can also email students and parents directly to allow them to view their updated grades. Never worry again about bringing home your grade book – you can access it from any computer. Do an email exchange
When we were kids, some teachers had class pen pals or had you practice your penmanship by writing a letter to an author. Try the 21st-century version of that by instituting an email exchange. Have your students exchange emails with students in another school, city, state, or country – especially valuable if both sets of students are studying the same material. Or arrange for a group of experts to accept emails from your students on a particular topic. Students who fail to see the "real world implications" of math or science may develop new interest if you can put them in touch with a video game designer, astronaut, or engineer who uses those skills every day. And for adults who might want to volunteer but feel pressed for time, email can be a great way to help out, since they can respond on their own schedule. Give multimedia presentations – or have your students give them Liven up a traditional lecture by using a PowerPoint presentation that incorporates photographs, diagrams, sound effects, music, or video clips. For high school teachers, consider having your students develop presentations as a review tool before semester exams. Their work may be so good that you will want to use it in future classes!
Supplement your lessons
When you've taught the same material for a while, you – and your students – may find it less-than-exciting. A quick Internet search may help you identify ways to supplement your lessons with interesting new material. Make a habit of searching before you begin each new unit. You may find photographs, sound clips, video clips, and more that can bring your lessons to life. Many museums now offer online "virtual tours" and teachers are constantly developing new presentations and web quests, which are posted online. Add these in to keep your lessons fresh. Advanced Ed Tech Activities
Create a class blog or wiki
Take appropriate precautions for Internet safety, but a class blog or wiki can be a great way to integrate technology in the classroom and develop student knowledge. Some teachers use blogs to drive outside-of-class discussion – particularly helpful for AP/IB students who are motivated but short on class time. A wiki is a website that uses software which allows many different people to edit it (think Wikipedia). Have your students work together to create a wiki on a topic they are studying. They will need to correct each other's work and collaborate in order to make it a success. Listen to – or create – a Podcast.
There are thousands of podcasts available on the Web. Search for ones that meet your students' needs. Some colleges are offering professors' lectures via podcast, which can be great for advanced students. In other cases, you may be able to find an interview with the author of a book your students are reading, or other supplemental material. Make arrangements to download it and play it for your students. For the really ambitious, have students create their own podcasts to document their progress through the year or discuss their ideas on a variety of issues pertaining to the course.
"Publish" your students' work
Tools exist today to allow your students to create really professional looking work using a desktop computer. Have students create a short film, run an ongoing class website that features student work and opinions, or – if they're really ambitious – raise the money to have their work professionally published by a self-publishing company. No matter what your skill level, integrating technology in the classroom offers the chance to increase student interest and teach valuable professional skills – and have some f Five strategies for successful teacher adoption of e-Learning in the learning process Schools must use technology that empowers teachers. Teachers rightly reject education technologies that divert their attention from instruction. The best education technologies enable teachers to do more with fewer resources. Communication platforms like Twitter, Facebook, enable dynamic communication with students. Teacher-empowering technologies include mobile apps that grade written student work and provide lesson plan databases. School systems need to aggressively track what works for their teachers and put all other unworkable technologies aside.
Teachers should treat the adoption of technology as part of lesson planning. Incorporating e-learning aids during initial development of your lesson plan will makes it simple for teachers to have e-learning as part of their lesson. During lesson planning a teacher can identify and plan for use of tools like projectors for presentation of pictures that enhance understanding of the concept being taught. Teachers should not fear open-source technologies. Many mistakenly believe that education technologies are expensive and complicated to use. Open-source technologies are stable, secure, and compatible with other platforms. Organizations both small and large use open source devices every day. Many businesses use open-source servers for their efficiency and costs savings. They often have large communities that provide high quality customer support. Best of all, open-source technologies often cost less than proprietary products. Use online education portfolios to evaluate students. Educators have known about the benefits of paper based portfolios for generations. Portfolios allow students to express creativity for difficult to assess subjects.
Teachers can choose from a variety of online portfolio providers tailored to the needs of their classroom. They also serve as a platform for students to demonstrate growth. Online portfolios have many advantages over paper based options because they cost less and allow for more robust outreach. Online portfolios are also amenable to a wider variety of formats including video, music or other interactive features. Teachers should embrace the Common Core State Standards. Common standards make teaching simpler. Teachers have to write lessons that comply with district, state, and national standards. Having a single set of standards eliminates redundancy and conflicting guidelines. Furthermore universal adoption of common standards will support future technological innovations that aid teachers. From a technical perspective, standards facilitate the development of new technologies. Innovators can focus on developing tools that better serve students rather than solving technical challenges of interoperability created by multiple sets of standards. Why e-learning is effective in teaching and learning.
Real-time access. Live learning events require that those who participate align their schedules to the training calendar. E-learning eliminates this because the course can be accessed anytime, anywhere. This can also happen without Internet access. I saw a Red Cross demo where the learners accessed the content on a PC out in the field and uploaded their results when they were back online.
Freedom to fail. Let's face it, real learning requires some failure. But no one likes to fail in a classroom full of other people. ELearning lets you fail without fear. This encourages exploration and testing of ideas. With the right feedback you create a great learning environment. Worst case, you can always start over. Something you can't always do in class.
Improved retention. The combination of multimedia and instructional design can produce a very rich learning experience that is repeatable. Throw in some good practice activities with feedback and you have a learning environment that's going to help your learners retain the course content which will produce results. Personalized learning. Look out the window at your parking lot. My guess is that you'll see a dozen or more different cars. They all do the same thing, yet we have personal opinions about what we want to drive. The same for learning. Learners want control. ELearning allows you to offer control to the learners in a way that classroom learning doesn't.
Conclusion
The following figures are an average from researchers who have measured the rates of learning under different modes: Mode of learning Percentage of learning
Reading texts10%
Hearing from teacher20%
Seeing visuals about subject30%
Seeing visuals and hearing50%
Doing what has been taught80%
Saying and Doing90%
E-Learning was defined as the use of technological tools in learning. As a concept, it concerns an array of tools, such as media, machines and networking hardware, communication and mobile technology , hence looking at our table above the percentage of learning in e-eLearning will have a percentage of learning of between 30% and 90% . It is therefore safe to conclude that the use of e-learning in teaching and learning enhances the learning process.
References
Frailich M, Kotzer S, Elran Y & Scherz Z. (2011) A Mediated Visual-based Computerized Environment for Investigation-based Learning about Solubility. The 4th knowledge cities world Summit Proceedings KCWS p 105-11 http://www.knowledgecities.com/KCWS_2011_Proceedings.pdf
Godwin-Jones, B. (2003). Tools for distance education: Towards convergence and integration. Language Learning & Technology, 7(3), 18-22.
Herrington, J. & Oliver, R. (2000), An instructional design framework for authentic learning environments. Educational Technology Research and Development 48, 23–48.
Jacobson, M. & Archodidou A. (2000). The design of hypermedia tools for learning: fostering conceptual change and transfer of complex scientific knowledge. Journal of the Learning Sciences, 9, 149–199.
Jonassen, D. (1996). Computers As Mind Tools For Schools. Merril, Columbus, OH. Koehler, M.J., Mishra, P., & Yahya, K. (2007). Tracing the development of teacher knowledge in a design seminar: Integrating content, pedagogy and technology. Computers and Education, 49(3), 740-762
Rwambiwa J P 1989 Microteaching with video, Some guide lines and techniques . Associate college centre , Universuty of Zimbabwe.
Related Topics