How Does O'Brien use Storytelling to Ease the Trauma of War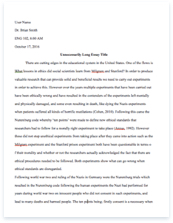 The whole doc is available only for registered users
A limited time offer! Get a custom sample essay written according to your requirements urgent 3h delivery guaranteed
Order Now
In the novel The Things They Carried by Tim O'Brien, O'Brien narrates his and his soldiers experience in the Vietnam War. Throughout the novel, O'Brien and his men suffer traumas and delusions that are difficult to recover from. To ease the mental anguish, he uses storytelling to bring back life to the dead, and let out emotions that accumulated over the years. He manipulates the truth in his stories in order to properly convey the depth of his words, the essence of the book. In the final chapter "The Lives of the Dead" O'Brien tells us about his beloved Linda. In his recent reality, she "is not the embodied Linda…she's mostly made up, with a new identity and a new name". We keep the dead alive through written and oral storytellings. Stories arrive with "a kind of self-hypnosis…partly willpower, partly faith". Tim loved Linda and then she dies. Her name was irrelevant to her existence, for her undying presence is eternal. O'Brien brings dead characters back to life, the most heartfelt example being Linda. O'Brien keeps her alive in his mind. He explains that the essence of people never changes, but the exteriority, the outer appearance can change because "inside the body, or beyond the body, there is something absolute and unchanging".
O'Brien wanted to save Linda's life, not just her body, but the entirety of her soul. In a story, he can steal her soul and briefly revive her spirit and the love they shared. We all need some sort of final confirmation when they are gone. In chapter one, the title The Things They Carried is explained. The trauma of war is eased by adding details that are not seen. Details and locations that exist elsewhere, create the background of each story but are not what a soldier is actually viewing. The author O'Brien uses writing as a means of expressing relief. Writing distracted him from the sorrow and death surrounding him. It allowed him to speak factually of the emotions invoked by war with hints of non-observable details. Chapter three, "Spin," encompasses the depth of storytelling. Only three chapters in and the imprints of war are left in all of the soldiers' memories. Both the good and the bad leave its mark on their souls. To make this come to life, O'Brien uses symbolism and specific language to his war stories. He paints images through showing the boundary between humanity and the inhumane.
Tim concludes this chapter emphasizing how "stories are for eternity". Even when one's memory is erased, the story will always be alive. The war occurred "half a lifetime ago" and in some twisted and magnificent way, the remembering hit him when he was forty-three years old. Keeping in mind that he entered the war when he was twenty and is still feeling all that profoundly touched. He was able to almost relive everything as if it were yesterday because his ability to tell stories was so impressionable. From a readers point of view, it becomes clear that all stories are relative. His manner of stringing each experience he witnessed ties together and create the reality of the present, the future, and the past. It feels as though one is "pinned down by war, but at the same time, [one] never fe[els] more at peace". This statement beautifully words how war touches and scars both the skin and hearts of soldiers. Each moment is incredibly vivid. Reality is seen differently from person to person. Emotional catharsis is a process in which our emotions are displayed in all their rawness. When our feelings are intense, we are in the middle of emotional catharsis.
The process is displayed quite dramatically from person to person but is not considered dangerous. In fact, it helps us understand and express what we are feeling. It validates our emotions and recognizes our external stressors and internal turmoil. We all reach a breaking point, ironically, this exact moment we can experience this freeing energy, liberation. Our souls and hearts shout in agony, releasing its negative and weighing energy out into the open, leaving our bodies open to cleansing, renewal, and healing. Stories come in different sizes, target different audiences, invoke multiple emotions and sensations and can be worded in flowery language with exceeding amounts of fluff, or carry rudely blunt means of expression in basic sentences. As the book concludes, Tim O'Brien realizes that it is "Tim trying to save Timmy's life with a story." The conservation of life is seen in the stories he tells us throughout the novel. The voices, the cries, the haunting whispers of death, the excitement, and the profanity, are tainted fingers creating one body, himself.
Tim's purpose for the novel is to reveal his soul, "something absolute and unchanging". In totality, Tim is young and happy, even if he was touched by the heavy hands of war. War taught him to bring to life his very self in every word he strung together for each of his characters/friends. He learned to take a leap into the dark and come back out with the same soul, for he is Timmy at his core but lives in the grown body of Tim. He is alive from the beginning to the end of the novel, and his soldier's memories and the events explained all compose what floats inside Tim's body, for he is the life of the book. His life is manifested through us, as we seek a more profound answer as to why we continue to read further. Overall, a story is alive, and this story entails countless stories. Tim's eternal soul will remain real until we read another story, by then, we will likely forget the specifications of his tellings, but the very essence and purity of his writing will leave us with only what he made us feel.
Related Topics