How do William Blake's poems view his opinion on religion?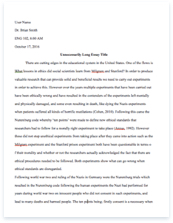 The whole doc is available only for registered users
A limited time offer! Get a custom sample essay written according to your requirements urgent 3h delivery guaranteed
Order Now
William Blake was a poet of a great standard. His harsh Protestant upbringing and folktales told to him inspired many of his poems. His greatest source was the Bible. Many of his poems involve God and nature. He is a Romantic poet (not the sort of 'valentines' romantic though), who has a way with words. Possible his two most famous and conflicting poems are 'The Lamb' and 'The Tyger'. These poems, nearly classed as oxymorons due to the clashing of their meaning (as in the idea of God creating something so pure and so good, creating something so dark and evil) have a perfect and suitable rhyming scheme that is so simple. Both poems involve hidden meanings and can change depending on whose point of view you use to study the poem.
William Blake was born in London, November 28, 1757. His father, James Blake, was a London hosier. William had three brothers and a sister. His older brother took over his father's hosiery business. His younger brothers were besought with tragedy. John died young. The youngest, Robert, was dear to William, as he also had artistic and poetic leanings. He died of an illness at the age of 21. Another brother, Richard, died in infancy. He began his artistic career at an early age, as when he was 10, his father sent him to Henry Par's drawing school in the Strand. In August 1772, he became an apprentice of Basire the engraver. For the next seven years, he learned the fine arts of engraving, etching, stippling and copying. With his apprenticeship completed, he set out at 21 to earn his living as a professional engraver. He then drew to his more poetic career.
Blake spent most of his childhood reading the bible. He had no friends and preferred to spend his time alone. He spent that time thinking about god, and if the stories of the Bible were true. He grew up into the industrial revolution and wrote many poems. Two of his most famous poems were 'The Tyger' and 'The lamb. These two poems were based on the belief of God. He used 'The Tyger' to portray the evil in the world, and the lamb to portray the goodness in the world. He wrote many other poems about life in London on what he believed was the case at the time, because of past experiences. This is his views on life, but he wanted to know what there was after life, and if there was a god, and life after death.
'The Tyger' shows the constant struggle between life and the temptations of evil. It is basically portraying 'Hell'. This in turn caused Blake to think if there was a God or not. He wrote his poem 'The Lamb' to show the goodness of the world. He showed 'that if god was real, and he created the world and a gentle lamb, then why did he create a tiger, who was mean and deadly?'.
The contrast between these two poems have several hidden details, as most of Blake's poems do. He lived in the middle of the industrial revolution and this was also another thought of what the poems meant, the terrors that went on then. I still think this is true, but it still connects to his belief in God. The industrial revolution came after the French revolution, which William Blake thought was very nobel and created faith for the poorer people of France.
He based the poem, 'The Lamb on the French revolution, and the abruptant Industrial revolution of which he lived in, hated so much, he wrote the Tyger for. The poem, 'The Lamb' has many rhetorical questions in it, and to which extent are not answered properly, or answered with questions themselves. It asks the same question I mentioned before in the essay, 'Why would God make a Lamb, and then make a tiger to destroy it? It just seemed so unreal to Blake, and stormed his mind until he died.
Another view of his poems are the confusion we have understanding the terms of 'Heaven' and 'Hell'. This is an issue most of us go through in our life. Blake thought about it to and he wrote The lamb, probably about heaven, being gentle and divine, and the Tyger about hell, being fierce and dangerous. The lamb has a soft touch and sounds like a child had wrote it, but as we know, Blake had other meanings. It asks rhetorical questions to get the reader thinking, and uses these to display of what we think, are several points that he was thinking about at that time and whether he believed in Heaven and hell or not. The Tyger is a very fierce poem, written like it was wrote by a criminal who was about to die because of his heinous crimes.
Related Topics