How are the themes of reality and illusion presented in 'A Streetcar Named Desire'?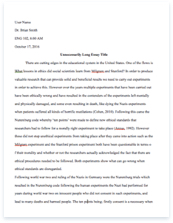 The whole doc is available only for registered users
A limited time offer! Get a custom sample essay written according to your requirements urgent 3h delivery guaranteed
Order Now
'I don't want realism. I want magic!' How does A Streetcar Named Desire explore reality and illusion? – Ella Lee Hoareau
In A Streetcar Named Desire (Streetcar), reality and illusion are simultaneously interweaved and at odds with one another. On one hand, the play addresses a very real clash of cultures. Stanley, who enters dressed 'roughly in blue denim work clothes' exudes a raw power that can be argued to be symbolic of a 'New America', or more specifically, the rise of the proletariat. Conversely Blanche – a fading figure of the Southern Belle – arrives on stage 'daintily dressed…as if she were arriving at a summer tea or cocktail party in the garden district'. The power struggle that ensues between these two characters acts as a microcosm for cultural changes that were happening across America at the time.
Tony Coult describes a 1940s America as a country 'facing a new world – industrialised and with many of the traditional social structures … disrupted'1. Blanche struggles to deal with this reality – a reality that means that she is the last of her kind – and is forced to seek refuge in illusion. Thus Williams' exploration of changing societal values takes place in the face of the crumbling mind of Blanche DuBois, allowing the play to '[take] place on a borderline, a seam between reality and its inverse'2, as described by Benedict Andrews.
Williams establishes Blanche's isolation from the moment she sets foot on stage. Dressed in 'a white suit and a fluffy bodice, ear-rings of pearl, white gloves and a hat', her pure, virginal appearance gives her an almost ethereal quality that is juxtaposed with the 'atmosphere of decay' that hangs over New Orleans. Williams describes how her 'delicate beauty must avoid a strong light' and this further exemplifies her dream-like appearance amid the harsh reality of New Orleans, with its 'weathered grey' houses and 'rickety outside stairs'. However, this facade soon crumbles: she offends Eunice with a single look at the flat and responds to Eunice's friendly inquisitions with curt one-word replies; abruptly ending their conversation with a rude 'I'd like to be left alone'. The divergence she demonstrates highlights how she has no intention of being friendly to Eunice, as she feels she is of a higher status. However, later on in the play she tells Stella that Stanley is 'what we need to mix with our blood' – this almost wistful statement demonstrates an underlying desire to fit in.
Nicolas Smith describes how the Southern Belle is 'the embodiment of Southern hospitality'2 requiring 'the perfect balancing of beauty and charm'3. A figure whose purpose is to make people feel at home, Blanche fails at this particular requirement. Yet beneath this superficial exterior lies an innate need to belong, and the audience learns that not only is Blanche a reminder of the past, but she is in fact entirely incapable of fitting into the present and arguably, it is this that leads to her downfall. In spite of this, Blanche yearns for something that goes beyond fitting in to a sexualised present day. She wants romance more than anything, however also battles with desire. In Streetcar, sexual desire and the idealised notion of true love are at odds with one another and are unable to co-exist. Blanche tries desperately for the first and represses the second and this internal conflict that features throughout the play is arguably a second cause of her mental deterioration.
Blanche's need for love is ingrained within her upbringing and this desire that characterizes her very being is presented in the play through use of colour. Blanche's family home, 'Belle Reve' – the direct translation from French being 'Beautiful Dream', inspires images of romance and of pastel shades. Stanley tells Stella how he 'pulled [her] down off them columns, and how you loved it, having them coloured lights going!' Samuel Tapp states how in the play, 'colour [is] illustrative of class struggle. The lower class characters and settings are described as the 'raw colours of the childhood's spectrum'4, which contrasts with the Blanches more subtle, aristocratic appearance'. Her idealised expectations demonstrate how Blanche remains metaphorically 'in the clouds' – still sitting on top of the columns, surrounded by soft colours. Unlike Stella, who has managed to adapt to a new world and the bold colours that characterise it, Blanche cannot survive in this world.
Music is used throughout the play to highlight class divide and also the breakdown of Blanche's mental state. The blue piano plays throughout the scene and Williams describes how it 'expresses the spirit of life which goes on here': the 'tinny' sound of the piano represents New Orleans and the new world, a world which Stanley embodies. In the resulting power struggle between Blanche and Stanley, the blue piano is heard when Stanley is victorious. Conversely, the Varsouviana represents Blanche.
There is a note of irony in this, as the Varsouviana originates from Poland thus is undeniably linked to Stanley – a figure of sexuality, and consequently described by Elia Kazan as 'a walking penis'5. It can therefore be inferred that desire, as much as she fights it, is as much ingrained within Blanche as anyone else in the play. Moreover, the delicate, romantic waltz clashes with the 'tinny' sound of the piano, emphasising how Blanche, despite repressed sexuality, does not fit in in this new world. In the emotional climax of the play when Blanche tells Mitch of her story of Allen Grey, the Varsouviana first plays in a minor key giving a sense of foreboding, then as the story turns from a romantic tale to a horror story, the major key jars with the words of Blanche amplifying her emotional and mental turblulence.
Benedict Andrews in his production of Streetcar at The Young Vic Theatre, opts for a revolving set. Andrews describes how the set 'disorientates and makes dizzy – like Blanche's illness.'2 Additionally, Gillian Anderson – who plays Blanche in this production, never once allows her feet to touche the stage. Even when changing, Blanche goes from one pair of heels to another. This can be interpretted as being symbolic of the absence of realism in Blanche's character: she is unable to immerse herself in a frightening reality, choosing instead to 'tell what ought to be the truth'. To conclude, in Streetcar, the real and the imaginary operates on two different levels that coincide yet clash simultaneously. The imaginary primarily occurs in the mind of Blanche, both by choice – in a desperate attempt to hide from the inevitable – and also because she is forced to seek refuge in the illusionary as she is unable to adapt to a new world.
Bibliography:
1. 'Setting and A Streetcar Named Desire' Tony Coult; Emagazine 37. Published 2007 2. 'In the Rehearsal Room' Interview with Director Benedict Andrews 3. 'Idealism and Insanity: The subversion of the Southern Belle through the character of Blanche DuBois' Nicolas A. Smith. http://www.uiowa.edu/~smack/archive/smack1.1/ess1.htm
4. 'Gendered Language and Cultural Ideology in A Streetcar Named Desire' Samuel Tapp; Emagazine 47. Published Dec. 2013. 5. Elia Kazan, 1947 in 'A Streetcare Named Desire – Production Notes'.
Related Topics