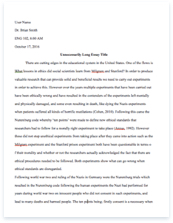 The whole doc is available only for registered users
A limited time offer! Get a custom sample essay written according to your requirements urgent 3h delivery guaranteed
Order Now
1.1 BACKGROUND DESCRIPTION
Hotel like any other business opens up socio-economic opportunities for both owner and customer An online hotel reservation system is a web based software that gives an easy opportunity for customers to book for all what is suitable for them before they lodge in to a hotel. The suitabilities include rooms, food, car rentals, car park, conference rooms, boutique etc. Hotel reservations systems, commonly known as a central reservation system (CRS) are a computerized system that stores and distributes information of a hotel, resort, or other lodging facilities.
A Central Reservation System is a tool to reach the Global Distribution Systems as well as Internet Distribution Systems from one single system, namely a central reservation system. A CRS is mainly an assistance for hoteliers to manage all of their online marketing and sales, where they can upload their rates & availabilities to be seen by all sales channels that are using a CRS. Sales Channels may include conventional travel agencies as well as online travel agencies. A hotelier using a central reservation system easing his/her tasks for online distribution, because a CRS does everything to distribute hotel information to the sales channels instead of the hotelier.
Below is the list of main modules that are present in a CRS: Content
Information stored on a crs
Reporting
CONTENT
Information commonly stored in a CRS
Reservations
Profiles
Groups and Blocks
Rate and Inventory Control
Administration
Reporting
Global Distribution Interface
Web-based Interface
Information commonly stored in a CRS
Room Types
Rate plans architecture
Room Rates & conditions (guarantee, deposit, customized cancellation rules, Minimum Length Of Stay, Maximum Length Of Stay, Closed to Arrival, Arrival not allowed, departure not allowed…) Room inventories
Generic hotel information (address, phone number, fax number) Reservation information
REPORTING
The CRS reporting system provides a number of standard reports. Additional reports can be created using the integrated report generator by your IT Specialist. System reports may be generated automatically and may be run daily, weekly, monthly, yearly or manually upon request. Reports include: Expected Arrivals
Reservation
Property Forecast
Total Booking Activity
Stay Activity
Monthly Booking Activity Summary
Daily Booking Activity Summary
Property Detail
Property Detail – Room and Rate Information
In implementing an online reservation system, one needs a hotel and one such hotel is HANSONIC Hotel in Dansoman Accra. Hansonic hotel was established in the year 1973 by Mr. De Graft Hanson and is a 200 x 80 square plot 3 storey building situated in between Dansoman and Odorkor in Accra. It is a budget hotel that is to say it is a less than one star hotel. It was established to provide accommodation and catering services for tourists, locals, foreigners who are in Accra to trade, rest, eat as well as those on vacation. The hotel has a manager, an assistant manager, and 35 staff members and also boasts of 34 rooms with air conditions in them as well as a conference room, a restaurant and a car park. The hotel also has internet facilities and a website available for checks and usage Hansonic Hotel has a sister institution called Hans Botel situated at Cape Coast.
Hans botel compliments Hansonic hotel since it has a very spacious space to mainly receive tourists , holiday makers and because they engage in tourist activities like Crocodile viewing, Fishing, Bird watching as well as Boat riding, Monkey Playing etc. The botel also has spacious rooms for tourists and car rentals to aid in conveyance of tourists as well as swimming pools, tennis court, salon etc. Thus this makes both institutions very marketable because of the way they are both situated and what they offer.
CONCLUSION
The bringing on board of a proposed online reservation system will result in the improvement in hotel management and easy identification of patrons leading to proper security
REFERENCES
Notes on Research methods
www.hansonichotel.com – 15th December 2012
www.hotelbookers.com – 15th December 2012
Hansonic hotel receptionist (Kofi ) – 18th December 2012
www.Google.com – 15th December 2012
Supervisor – 15th , 20th and 21st December 2012
Wikipedia – 15th , 18th December 2012
Related Topics