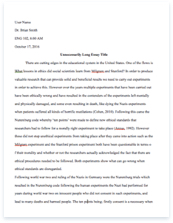 The whole doc is available only for registered users
A limited time offer! Get a custom sample essay written according to your requirements urgent 3h delivery guaranteed
Order Now
Identifying common Health Traditions Based on Cultural Heritage. Cultural heritage is the endowment of tangible artifacts and intangible characteristic of a group or society inherited from past generations, preserved in the present and bestowed for the benefit of future generation. Due to the growth of cultural diversity in the United States today, the population of the United States is blooming distinctly. It is important that health care providers have knowledge of the cultural differences and embrace this cultures of others for adequate care that will address the needs of the client in a holistic manner to be achieved. There are differences in belief of clients about health management and care therefore health care workers and providers needs to be familiar with these differences and the view of individual patient about disease. Culture also impacts how people solicits for health care and how they act toward health care providers. [Cultural Diversity 2012]. Heritage assessment is an important tool used in establishing and analyzing the health care needs of an individual.
This tool is a questionnaire used to appraise a patient and family's culture, religious heritages and ethnicity to establish how much the individual relates to a distinct tradition and culture, which acts as an indicator in comprehending their health choices and behavior. This paper will focus on health maintenance, health protection and restoration decisions between three culturally different families, Nigerian American, Trinidadian American of India origin and Hispanic American. Nigeria was colonized by Britain in 1885 and later became British protectorate in 1901, they gained independence in 1960. Nigeria has three main spoken languages which are Igbos, Hausa and Yoruba and some parts speaks Effik. I was born, raised and lived in Igbo land in the easterner part of Nigeria. I immigrated to the United State of American in 2002 to live with husband I have 3 children two boys and one girl. My grandparents on both side was born and lived in Nigeria all their lives until their demise.
I grew up and went to school in the rural area with my siblings' two girls and two boys. My father was a famer who reared goats, chicken, planted vegetables and yams. My mother was a seamstress who runs a local seamstress and cooking school were other women came to learn how to sew and cook. Nigerians practice many different religions but the eastern part of the country is more of Christians, the North is Muslim and west is a mixture of Christians and Muslim. My parent believes in Jesus Christ and the Christian faith we went to church every Sunday and attain other church activities on the week days like Bible studies and prayer meetings. Health Maintenance: Health Maintenance is a standardized process, procedure programed to prevent illness, support maximum purpose and advances health, it encompasses all health care frameworks, precautionary, sporadic, acute, chronic and disastrous. In order for my family to maintain health we were encouraged by my parents to eat a balanced diet of fish, meat, eggs vegetables and yams.
My mother cooks all the foods that we eat. My parent believe in the whole family sitting together during meals. We had a family routine were dinner is served by 6-7 o'clock and 8 o'clock is story time where folk stories were alternated with Bible stories used to instill Morales to the children and bed time was 9 o'clock. We stayed activate by climbing up and down the hills to fetch water from the stream, riding bicycle, bicycle was mainly the means of transportation from the farm to the market. We walk about 8-10 miles every day from the rural to urban areas to come to school because of more schools in the rural communities. Health Protection: this is a term used to encompass a set of activates within the public health function. It involves ensuring the safety and quality of foods, water, air and the general environment, preventing the transmission of communicable disease [National Health services Scotland]. My mother achieved health protection by making sure the vegetables are thoroughly washed and rinsed before cooking and serving.
She make sure we are dewormed with local remedy they give the children for prevention of worm every 6 months. Worms was part of the epidemic in Nigeria during the early 1970 immediately after the Biafra war because of poverty, lack and poor hygiene. When the world health organization and UNICEF was coming with immunization she takes us to be immunized even though people did not believe in the immunizations. Prayers and fasting was another way my parents protects the health of their family. They believe praying and fasting and supplications asking God for protection for their family and relatives. Health Restoration: my family seek health restoration by using local remedies, going to local herbalist, and homeopathic medicines with believe that the body can heal itself. Praying, fasting and using holy oils, holy water and other recommendations by priest or prophet.
They seek medical attention when all the other avenues has failed by which might be too late. Thank God for the new inventions and creation of awareness by health care workers and new technology now people seek medical attention in due time. The Trinidadian of India origin interviewed, is a 24 years old woman when she immigrated to United States with some of her siblings in 1992. Her grandparent from both sides were Indians born in India, both of her parents was born in India and immigrated to Trinidad and Tobago in the 1940s. She has four siblings 2 brother and two sisters and they all live in united state now. She is married with 2 children one boy and one girl to her Jewish husband who embraced her, her culture and religion. She worship in the Hindu temple with her whole family and they are vegetarians. My client is actively involved in her religion and cultural heritage, observing holidays and religious activities. She started that they maintain health through the eating of lots of vegetables, carbohydrates, fruits, soy milk, beans, bread and roti. They drink tea and maintain adequate sleep and rest they believe in the protection of animals instead of killing and eating them.
They use meditation and yoga to maintain health. They believe in meditative movement or hatha yoga. They use the Ancient Hindu system of medicine and healing known as Ayurveda. She believe that in order to maintain good health an individual have to live a health live style by eating well and mediation know as Ayurveda. According to the [2004-2015 religious facts a guide to Hindu Temple] For protection and health restorations they participate in some Hindu festivals to purify bridge over critical moments to stimulate the vital powers of nature. They participate in "Holi" also known as "HOLAKA". This is celebrated annually in early march to usher in spring. And Diwali meaning "a row of light" is a Hindu festival of lights lasting five days. Celebrated on New Year eve. [Oxford Concise Dictionary of World Religions. Hinduism Encyclopedia, Britannica, encyclopedia.
My client stated that even though she grow up in Trinidad her parent practice the Indian traditions. Passed unto her by her great grandparents. They believed in variety of things about Gods but the things common about all Hindus in their belief in authority of Vedas and Brahmans which means reincarnation and the law of Karma which determines ones destiny in life both past and present. Nigerian also belief in reincarnation and law of Karma. The 3rd and last person and last person interviewed is a Hispanic American. The Hispanic are immigrating in a proliferative numbers every day into the United States making their population more than any other immigrant community. The paramount problem they face is language barrier. [Gracias 2001]. The family member interviewed for this paper immigrated to the United States from Puerto Rico in 1985 about 30 years ago.
He is married with four children three girls and one boy. He is a Christian of the catholic faith. He is practicing his religion meticulously by going to church and confessions every Wednesdays. He maintains family close contact with his aunts, uncles and cousins. He lives in a neighborhood were Hispanics are dominant. He speaks and write Spanish his children also speak and write. He stated his major concern was his family and religion he reported health promotion not given much attention because they believe sickness is a punishment from God as a result of one's bad conduct and sinful ways. They seek healing from illness and disease from herbalist and eventually come to the medical emergency when it is too late.
For health maintenance of health by eating healthy meals like rice, beans, tortillas and bread. The Hispanic cultural notion about physical and mental illness is an imbalance linking men and women to their environment and humoral disparity conveyed as too much hot or cold [Kemp 2015] my client explained how Hispanic families stay away from sickness by avoidance of feeling chilled over heated. They plan their event based or temperature of the environment or weather.[Kemp 2015]. Further explained Hispanic combine both home remedies, traditional healers, folk medicines to maintain health. In health protection the Hispanic community uses diet, herbs and vitamin supplements to protect their health instead of conventional medicine. For health restoration they use herbs example giving garlic for the treatment of hypertension, and eucalyptus oil for the treatment of respiratory issues. [M. Victor Personal Communications February 2013]. Conclusion:
After the review of these patient with Heritage assessment tool there are similarity between this three ethnic groups, they all believe in God "looking unto Jesus the author and finisher of our faith" [Hebrew 12:2]. Hot and cold application, Ayurveda and homeopathy are special treatment for India American and Nigerians and Hispanic belief in herbal and traditional healers. Nigerian also belief in reincarnations and law of Karma. It is important, for health care personal to be sensitive and respectful of people or client from diverse cultural and linguistic ethnicity for effective delivery of care. When the nurse and other health care professionals use their knowledge of cultural competence the patient feels more comfortable and ready to take active role in his/her care.
References:
Cultural Diversity [2012]
Gracias [2001.]
Kemp .C. [2005] Mexican &Mexica- American: Health beliefs & practices. Retrieved from http://bearspace.baylor.edu/charles. Kemp/www/Hispanic health.htm. King James Version of the Bible [Hebrew 12:2].
National Health Services Scotland.
Uchendu, Victor Chikezie[june1965] The Igbo of Southeast Nigeria Victor personal communication [2013]
.
Related Topics