Help for Jobless School Leavers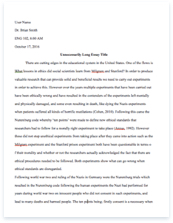 The whole doc is available only for registered users
A limited time offer! Get a custom sample essay written according to your requirements urgent 3h delivery guaranteed
Order Now
Graduation is synonymous with unemployment. Earning at least $15,000 a month was only true when the economy was flourishing. Today, the monthly salary of a university freshman is around $9,000 (jobsDB, 2013). Worse still, some of them have remained jobless since graduation, let alone secondary school leavers. Unemployment among school leavers has reached such an alarming state that should unquestionably meet with our grave concern. In the hope of solving this problem, we have to look into the matter deeply to reveal the reasons for this scenario.
In the first place, the ossified education system has set the backcloth of this phenomenon. At schools, we attach too much importance to academic success. As a result, in an attempt to get promotion to senior secondary forms, a myriad of students have to cram for exams. Those who are good at the subjects offered by schools or entirely dedicated to their studies often get better results, and hence they are able to get the seats in local universities. Unfortunately, there are a few youngsters in Hong Kong less capable in their academic studies. Perhaps they are good at music, drawing, cooking or sports activities; yet, under the rigid education system, they are labeled as losers obtaining low grades in exams (Myers, 2010). They are often forced to terminate their studies and leave schools earlier. It is in all likelihood not their faults, but as they cannot satisfy the requirements of this education system, they are sacrificed. Thanks to the sluggish economy, big firms and numerous enterprises cannot survive under this hardship. Since the economic downturn in 2008, many big firms and private enterprises, for instance, Lehman Brothers Holding Inc. and Oasis Hong Kong Airlines, cannot survive and resort to closure. Foreign investors lost confidence to invest in Hong Kong. PCCW, a large company in HK, laid off 600 employees after the economic downturn, not to mention the small firms (Jones. 2011).
Economic restructuring adds fuel to this aggravated situation. Gone are the days when Hong Kong was a manufacturing and service-based city. Instead, these days, it has become a technology-, information-, and knowledge-based one. A multitude of industrial factories have moved to China.
Related Topics