Health And Social Care Or Children And Young People Settings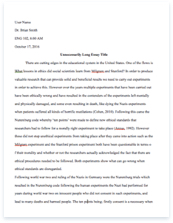 The whole doc is available only for registered users
A limited time offer! Get a custom sample essay written according to your requirements urgent 3h delivery guaranteed
Order Now
Understand the purpose of professional supervision
The principle of supervision in my setting is a set of questions and statements asked by the supervisor to supervise. It has the purpose of identify any good or bad practice and identifies any current training needs. The scope of the supervision builds relationships between the supervisor and supervisee. This has recently helped me build professional relationships and trust with a new member of staff who found it easier to talk with myself then the manager. She stated "I feel more comfortable discussing issues with you". There are many beliefs that underpin supervision these are:
Staff are entitled to the highest standards
Supervision is the most important relationship
Supervision is about reflection as well as action
Supervision must attend to both process and content
Good supervisors bring about change in the setting
Supervising is a complex and demanding task which requires training Supervisors must be role models for staff
Morrison 2005 believes that supervision is a process involving complex relationships between the supervisor and supervisee, organisation and service users. A supervision model is a theoretical framework to guide the delivery of clinical supervision. It outlines the important stages within the process and its functions and the roles of the supervisor and supervisee. The 'Three function interactive model' Cutcliffe and Procter 1998 Is the process where the supervisor and supervisee are jointly responsible for completing formative, normative and restorative supervision sessions. 'Intervention analysis framework' adapted from Herons work Sloan and Watson 2001 consists of two intervention approaches:
1) Authoritative interventions, where the supervisor controls the process using interventions that are prescriptive, informative and confronting. 2) Facilitative interventions, where control lies with the supervisee and the interventions are cathartic, catalytic and supportive. Solution – focused approaches (Myers 2008) focus on the positive through goal identification rather then why problems arise. More recently Davys and Beddoe 2010 have developed the functional model to integrate management and development aspects of the process. They are represented as a triangle with each point having a supervisor function connected by lines of tension. In the centre of the triangle is the core conditions under which the supervision should occur: values, respect, safe climate, conflict resolution and anti-discriminatory practice.
The reason that we use supervision is so that every employee has the chance to develop and receive sufficient training and support from their employer, carers, and other professionals as well as to be in line with current legislation. This is part of the minimum standards for children's homes which we follow. It is also a guideline that ofsted follow which we are governed to follow. This is a formal process of professional support and learning which enables individuals to develop knowledge and competence and take responsibility for their own practice. I personally find both supervising and being supervised a good chance to talk both about working practice and personal issues which may affect my work process. I find this a very vital process especially during a new employee's induction period to get to know them. Although the individual should keep their training and performance relevant to their work, workloads should be realistic and supported by management and company. Managers and senior staff have a duty of care to employees to provide good quality supervision.
Marsh and Fisher 2005 believe that health and social care workers come from many different backgrounds and this will impact on the types of care and evidence that they produce. Whatever the evidence it should produce knowledge that is useful in everyday practice. Evidence based research is a multi-professional approach to an organisational effort to bridge the gap between theory and practice. The research outcomes are then used to to produce guidelines, protocols and company standards to which all employees are expected to conform to. We make use of current pieces of legislation e.g. new reports or guidance we also take on actions from inspections both internal and external. This helps us to make decisions relating to the children in our care. We normal discuss this as team or in supervision to come to agreement in which all involved are happy. We set ourselves questions to ask: 1) A focused question
2) Find relevant information to the question (research)
3) We critically analyse the information to see pros and cons 4) Apply the answers to our practice maybe on temporary basis to see if it works 5) We then can evaluate and share results
Supervision is to ensure protection of worker, company and service users. It is about teaching professional accountability and by avoiding risk by increasing supervision of workforce. Supervision is a means of reflection on personal practice to help identify strengths and weaknesses and any areas of training required. By carrying out supervision it protects the supervisee to ensure that any training or gaps can be fulfilled to prevent any errors or dangerous occurrences being made. It also makes both supervisee and supervisor accountably for any further errors made due to either person not carrying out any actions from previous supervision.
Understand how the principles of professional supervision can be used to inform performance management Performance management in our setting is vital to ensure step a side's quality of care. It helps link individuals to their stated job role and responsibilities. Improvements can only be made when everyone knows what is expected of them and how it contributes to the successful running of the home and future visions. There are three theoretical perspectives that inform how performance management will be implemented. (Buchner 2007) 1) Control theory – This an approach that focuses on providing feedback as a means of shaping behaviour. It relies upon the fact that feedback allows people to appreciate what they do well and areas that they need ti improve on to enhance their performance. 2) Goal theory – This approach emphasises setting and agreeing goals which can be measured and managed. 3) Social cognitive theory – This is based on the theory that what people believe they are capable of impacts on their work performance. So encouraging positive self-belief in people is an important management task.
Whatever way is used it is important that there is shared understanding about what and how service is delivered. By having an approach that manages all those involved increases the likelihood of our setting achieving its aims.
Armstrong 2009 says that the performance management has five main elements to its implementation:
1) Agreeing objectives
2) Measurements of outputs
3) Feedback related to performance
4) Positive reinforcement
5) Dialogue about development
Armstrong beliefs that performance management should be about line managers and subordinates working in partnership to achieve best results for all involved. The cycle is continuous and self-renewing of annual agreements and oversight during the year to a formal review. The I&DeA 2007 have a similar model of plan, do, review and revise. We constantly monitor and revise when needed our supervision process to assure the quality of our service. We have policies and procedures which relate to our supervision process as well as following current legislation and guidelines which relate to the supervision process.
The policy is a guideline to how supervisions are supplied by the company and expectations of both parties. By having supervisions it helps the company to achieve and thrive providing positive outcomes for service users. The aim of supervision is to make sure everyone has the correct knowledge and training to fulfil their role and help service users to thrive within the setting. By carrying out supervision it helps the management to identify any gaps in the team which then helps to make improvements.
Effective supervision helps to deal with the normal managerial aspects of performance, it also helps with the educative and pastoral features of staff professional support and guidance. According to skills for health 2012 these features are :
Line management – Accountability and quality of services to users and carers Professional supervision – Reflecting on and in practice issues reviewing roles and responsibilities. Continuing professional development – Using constructive feedback that helps staff to identify their learning and career development needs. Performance indicators are measures that help us as a team to understand what is happening in practice and compare themselves to others and making any necessary changes to improve practice. Performance management requires some form of measuring standard or indicator. The information collated is then used during supervision or appraisal to feedback. We use supervision to address issues both positive and negative and use appraisal as a celebration of an employee's job role. Here are some examples of performance indicators:
Time – response times, delivery of service times e.g. are they reacting to incidents in quick enough time and are they achieving necessary tasks in reasonable time scale. Finance – Budgets
Reaction – Are all relevant professionals and inspectors satisfied with the service provision, Judgements made by colleagues. Output – case loads
Impact – Standards, behaviour, completion of work objectives. Performance indicators are generally numerical in value and rely on facts rather ten supposition. It must be remembered that indicators are not about finding fault with professionals in which case they must be understood in the context of practice. Measurement of practice will always produce some variation and failure to understand whether the cause is common or a special factor. Some aspects of the team's performance is not always measurable quantifiably but can be assessed against agreed definitions that constitute good behaviour for example anti discriminatory practice. Be able to undertake the preparation for professional supervision with supervisees Supervision is a two way process in which the supervisor and supervisee meet to discuss professional performance and to take accountability for any occurrences. It also a regulation for children homes and OFSTED regulation that supervision is carried out on regular basis. National minimum care standards for children's homes states that STANDARD 19 – Staff support and supervision
Underpinning Legislation:
Regulations: 27. Employment of staff.
Outcome:
– Staff and volunteers are supported and guided to fulfil their roles and provide a high quality service to children. 19.1. The employer is fair and competent, and operates sound employment practices and good support for its staff and volunteers. 19.2. All staff, volunteers and the registered person, are properly managed, supported and understand to whom they are accountable. 19.3. Suitable arrangements exist for professional supervision of the registered person of the agency. 19.4. Staff have access to support and advice, and are provided with regular supervision by appropriately qualified and experienced staff. 19.5. A written or electronic record is kept by the home detailing the time and date and length of each supervision held for each member of staff, including the registered person. The record is signed by the supervisor and the member of staff at the end of the supervision. 19.6. All staff have their performance individually and formally appraised at least annually and this appraisal takes into account any views of children the service is providing for.
19.7. Staff and volunteers are easily able to access the advice needed to provide a comprehensive service for children and young people. Power can often been perceived as some form of control or influence over someone or something. Some cultures or communities are often deemed more powerful than others this can cause an in balance in power of professional relationship. Richmond 2009 view is that supervisory relationships are balanced with both managerial and professional authority. All parties involved in supervision process will have own personal believes and experiences that will impact on the supervision process. According to Davys and Beddoe 2010 power imbalances can arise from three sources: 1) The legitimate role of the line manager as supervisor.
2) The authority derived from professional knowledge and skill. 3) The perceived personal attributes of the supervisor to exercise their authority in issues of unsafe practice. It is important for me to remember when carrying out supervision that I do not involve my personal believes and culture to effect the supervision but I must use my experience and knowledge to inform the supervisee of any unsafe practices. This can work both ways for supervisee to inform supervisor if they have recently attended any courses. It is vital that you remember to maintain a healthy relationship with supervisee during supervision, we do this by using an agreed document for recording and the chance for supervisee to also discuss any issues both professional and personal which they have which may affect their working practice. Every employee within the company has a duty of care which in turn means that seniors, managers and directors also have a duty of care to employees. Boorman 2009 believes this involves their physical, psychological and social well-being. Supervision must be person centred to the person being supervised and the clients in their care.
We always use an agreed agenda and give timescale of next supervision so that supervisee can prepare any issues they wish to raise. I always conduct supervisions and mine are also conducted in an office where there is privacy and no interruptions. We always use anti discriminatory and equal opportunities practice. I always make relevant information available and accessible e.g. new documents that may need to read and signed e.g. policy updates. Once a supervision is conducted the supervision notes and record go over to our head office and are held in our individual personal files. These are confidential and only relevant personal are allowed to access these. These can be collated before next supervision to check actions etc. Within our setting we conducted monthly supervisions these are attended on a voluntary basis in work time but are also a compulsory part of legislation and policies and procedures.
Anyone within the setting that has a higher job role can conduct a supervision and regular training is provided around this process I am currently awaiting supervision and appraisal training which my line manager has just attended and found helpful. I always make sure that the supervision is focused on the supervisee and the clients that they work with and the focus is around the setting they spend the most time in. When conducting the supervision I need to take observations made by myself or others on the quality of practice either positive or negative. The work load and jobs within the setting that the individual may have. Monitoring on quality of service from both the supervisee and other professionals again this may be praise or complaint.
How they work within the team is also a big part. Feedback from professionals, directors and information from surveys. We also look at targets and previous actions/targets from last supervision to see if targets are meet. Effective supervision is an important employee right for people working in health and social care as well as a company/legislation responsibility. To make sure that I am prepared for supervision I read previous supervision notes. I think carefully about issues I wish to raise and how to do this. I like to share my professional thoughts relevant to issues needed to be raised. Be open to discussion about positive and negative issues.
Plan and help to support the supervisee access relevant training and also make sure that mine is kept up to date as well. This helps promote positive relationships. I always check and ask the supervisee to do the same and sign the document to make sure that actions are agreed and shared. Be able to provide professional supervision
The level of support which I provide to an individual depends on their professional maturity. In the early stages of employment with the company supervisee's tend to lean on the supervisor for guidance in supervision until they completely understand the process and structure of the supervision. Giving positive comments and feedback in supervision is vital as it reinforces commitment to job role and provides the supervisee with increased motivation. These comments must be genuine as flattery can quickly be detected and lower motivation. Feedback can be written or verbal but during supervision will be documented. The purpose of supervision is to maximise the potential of the employee. During this time it gives you chance to visit the supervisee's strengths and weaknesses and plan agreed objectives. Shohet 2006 provides a useful acronym for giving effective feedback CORBS which stands for: Clear – What and why
Owned – Use I statements
Regular – Frequent
Balanced – confirming corrective and reflective
Specific – Related to an event or behaviour
Both formal and informal support and advice is helpful but must not be a substitute for the formal supervision process. A key aspect is to enable the supervisee to identify their own development needs to support them to review and reflect on own practice issues. This can involve reviewing the roles and relationships that they have within the setting and evaluating the outcomes to further their professional development and training needs. I always prepare before a supervision by reading the previous supervision notes and recording and evaluating an actions. I may also need to address issues from previous supervision which either an employee or young person have raised. I also use this opportunity to produce any new documents which I feel the supervisee may need to read. I always ask the supervisee to prepare themselves for their supervision by: How they manage their workload and set priorities.
Check they are up to date with all company policies and procedures and current care plans etc. To check current outcomes for home and young people and how these are being achieved. What job roles they currently have and are they achievable and suitable to their skill and experience in the company. To identify any risks or health and safety issues and ideas on how to address them. To be aware of their statutory responsibilities.
To review the recording methods we use and to what standard they think they are meeting. What training and professional development has been achieved since last supervision and has it been evidenced e.g. certificates in correct way. Working within a health and social care setting can be very stressful due to the nature of the work load involved. Godden 2012 says that "Thus the opportunity to share experiences through a form of structured reflection during a formal supervision session is held to be beneficial to a practitioner's personal well-being". Reflection is very important it gives someone chance to revisit a time and work out what happened why and how it could have been changed. Our supervisions are always held in a private room away from other employees and young people. They are more often than not a 1:1 process although recently my line manager joined me for part of a supervision to discuss an issue which had been raised to him from another manager which he held the information of.
Supervision records are held at our head office under the data protection act 1998 although these are held in locked cabinet anyone in a managerial position within the company who have contact with this person can read them making them not completely confidential but in line with company policies and procedures. We have agreed format to use for supervisions. The supervision record is timed and signed by both the supervisee and the supervisor then transferred securely to the office for filing in supervises personal file in a locked cabinet. All recordings and actions in the supervision record are agreed by both parties. All employees have the right to access their personal supervision records at any time but it is may clear to all employees on commencement of working for company that these records can be viewed by any one in management role that has work connections with the employee or for auditing the quality of supervision.
Be able to manage conflict situations during professional supervision I must make sure that I am fully aware of any anxieties that my supervisee may have so that it makes the supervision process less stressful. I must also be able to pick up on feelings and emotions through body language and facial expressions to be able to change the direction of supervision so that it is less stressful. I have had to deal with situations during supervision one has been a very personal to the supervisee and caused conflict over some of company's new plans etc. one was the new pension scheme. I also had conflict in a supervision when I had to address an issue that had been raised by several different sources regarding a young person, this had been the first time I had to address a negative issue/complaint. I read the supervisee body language and changed the tone and direction of the supervision but still dealing with the issue in hand. Thomas's 1992 has the five stage model of conflict can be applied to supervision as follows:
1) An awareness of practice performance problems.
2) An expression of thoughts and emotions.
3) The perceived intentions of the supervisee.
4) The observed or reported behaviour.
5) The resulting practice outcomes.
On certain occasions it is vital to be more assertive to challenge and deal with issue to achieve positive outcomes. Bower & Bower 1991 talk about the DESC model (Describe, express, specify and clarify model. Describe the behaviour/performance that creates problems
Express your emotions and feelings about the behaviour or performance Specify what I want the supervisee to do
Clarify the consequences for failing to change or alternatively changing
This is particularly useful approach for giving corrective feedback. Confrontational feedback may not be comfortable experience for the supervisee because they feel powerless. The intention of a supervision is not to devalue the individual but to help them to learn by focusing on the issue and not the person. When feedback is given in a timely respectful and honest manner it gives chance for discussion this is then an opportunity to reflect and put together a positive action plan to prevent further issues. Whenever carrying out supervisions I never use my senior role as a source of power. Instead I use my previous experiences to help the supervisee reflect on their issues and try to come up with solutions. I also remember my equality and diversity training whilst carrying out supervision due to different genders, race ethnic basis or disabilities, this in turns helps to prevent any damage or breakdown in supervisory relationships.
Thomas and Kilmann 2002 say: "No two people have an identical expectations so conflict is natural part of any human interaction". They believe that in any conflict situation, an individual's behaviour will range between the two dimensions assertiveness and cooperativeness. These dimensions can be used by supervisors to reflect on how they believe they or the supervisee behaves when confronted by a conflict situation. Conflict management is to empower both parties to reach a consensus on how the dispute can be resolved. During supervision I remember to understand and respect the rights and interests of supervisee and expect the same from them but also acknowledging respective roles and responsibilities. According to Adler and Proctor 2011 getting to a win-win solution involves several stages; 1) The first stage is that performance problems are identified and agreed.
2) Next, both give their perspective on the cause of the problem and it is discussed from each point of view. 3) Finally, a solution is negotiated and the follow up action agreed. Be able to evaluate your own practice when conducting professional supervision Working within a child's residential centre can be very stressful so supervision plays an essential part in supporting and motivating staff in turn this helps lower recruitment. It is essential that supervision is conducted ethically as well as equitably and consistently. I feel that it is important to gather feedback from supervisee so I know that the way I do supervision is fair and helpful. I often feel that as a supervisor that the supervisee has high expectations of me and looks to me for support and guidance. I will attach to the file the blank evaluation form I use to evaluate my supervisions and completed ones on which I can develop my practice. The children's homes national minimum care standards state: STANDARD 19 – Staff support and supervision
Underpinning Legislation:
Regulations: 27. Employment of staff.
Outcome:
 Staff and volunteers are supported and guided to fulfil their roles and provide a high quality service to children. 19.1. The employer is fair and competent, and operates sound employment practices and good support for its staff and volunteers. 19.2. All staff, volunteers and the registered person, are properly managed, supported and understand to whom they are accountable. 19.3. Suitable arrangements exist for professional supervision of the registered person of the agency. 19.4. Staff have access to support and advice, and are provided with regular supervision by appropriately qualified and experienced staff. 19.5. A written or electronic record is kept by the home detailing the time and date and length of each supervision held for each member of staff, including the registered person. The record is signed by the supervisor and the member of staff at the end of the supervision. 19.6. All staff have their performance individually and formally appraised at least annually and this appraisal takes into account any views of children the service is providing for.
19.7. Staff and volunteers are easily able to access the advice needed to provide a comprehensive service for children and young people. The children's workforce development council standards around supervision state: Supervision should be regular, planned well in advanced and not to be changed except for exceptional circumstances. The supervisees can also expect to have an agreed agenda that is well structured and that they have been encouraged to contribute towards. The setting ought to be private so that it promotes a positive climate and anti-discriminatory process. Furthermore, there should be time to discuss, uninterrupted, the pertinent issues around three supervisory functions.
1) Line management: ensure appropriate workload and performance management; maintain motivation and job satisfaction through clarity on work and team objectives. 2) Professional practice: support reflection in and on practice and give guidance on focus of case work. Allow for discussion on methods used to deliver services and debrief after dealing with stressful situations. 3) Continuing professional development: use critical reflection and analysis of your own knowledge, values and skills and understanding of your own practice. Provide positive and constructive feedback to assist learning and identification and development needs. Along with the above and my own companies policies and procedures help me and the supervisees to know what to expect.
Godden 2012 says there is evidence that good supervision improves both practice and the well-being of individuals. This means employers in health and social care settings should therefore ensure that there is supervision framework and ensure effective supervision takes place. Davys and Beddoes 2010 suggest that receiving feedback about supervision both enhances and tests the supervisory relationships. When it is used regularly within a supervision session it becomes the accepted practice. The ability to learn from this feedback enables supervisors to develop change and improve the quality of the process. I can sit and read the evaluation form and reflect on what I may need to change and develop and possibly attend further training to help me fulfil this job role. I have not had any negative feedback in regards to my supervision process but know there is always room for improvement and development.
Related Topics