Government Performance Measurement in USA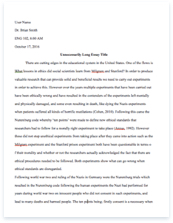 The whole doc is available only for registered users
A limited time offer! Get a custom sample essay written according to your requirements urgent 3h delivery guaranteed
Order Now
It's not until 1990s, did Chinese public management scholars begin to focus Western government performance evaluation of the theoretical research and application. As we are late at the beginning of the government performance research, we can reflect on the assessment of the United States and other developed countries experiences, and learned a lot from it. In this way, we can make up a better Chinese characteristics foundation of government performance evaluation system.
The status of American Studies
Generally speaking, their study has the following features: (1) U.S. Government Performance Assessment System is a continuation of the West Basic characteristics of political science, maintaining the 1990s' study characteristics. (2) U.S. Government Performance theory is becoming more and more close to the social development and political change. (3)U.S. government performance evaluation borrows multidisciplinary study theory, and interdisciplinary research methods affect each. What's more, the theory of economics becomes the most important factor theory in the study of government performance studies. Also, private sector's advanced management methods and technology are actively advocated in their research, which forms its distinctive research characteristics. (4) U.S. government performance evaluation study takes on a leading position in the world in this field. (5) American scholars regard the government performance evaluation as a systematic management process studies, they also think that the government performance management process is the core of the government management, and their studies the core of the specific issues and case studies, not pure theory research.
Empirical research
Scholar Brain Sorber describes the introduction of performance evaluation system efforts from a perspective of the central government. Nico Mol talks about through budgeting system involvement in the performance evaluation of the implementation issues in Defense systems. Arie Halachmi, by comparing the two different perspectives, finds some differences of the United States, what are the compare between the Office of Management and Budget (OMB) and Government Performance and Results Act (GPRA). Starting from the connection of performance measurement and accountability, research the universality issue of government performance and the quality evaluation. Canahan and Holzer study the approaches of citizens participate in the U.S. government's service evaluation. Bill Waugh explores the difficult problem to evaluate the proper emergency response, and research to define what capability is enough. What's more, the emergency event evaluation refers to which factors in a function. Arie Halachmi and Geri explore some key problems in measure the government's service quality. They point out that except the difficult in methods, including like SERVQUA (Parsuraman,1990) problem of usage of tools, there are still other problems, which involves different priorities and the existence of multiple interests sharers.
Lynch and Armond try to link the implications of high-quality public services, which we except for, with a set of questions or concerns about the government Changes and the discussion of ethics at present. Finally through two important observations, Loffler attempts to provides insights on three process service quality evaluation. Aston Institute of Business and Public Total Services Research Center focus on the government performance evaluation; they also use "Best Value" as an Assessment Framework, use "Balanced Scorecard" to make conclusion on different interest sharers' communication and cooperation. In government performance evaluation system's empirical research, American scholars evaluate government performance mainly from five aspects:
(1) By questionnaires and surveys, visits, etc., to assess receiving services "customers" expectations, then to establish the basic standards of service output results; (2) By historical statistics and regression analysis, and other methods, to establish the standard of service work, such as service price, service speed, service quality, service workers' quality; (3) By comparing the planned output services and the actual service level to evaluate the achievement of the surveying services.(4) Through the citizens or customers sample surveys and interviews, to measure people's public satisfaction with public services.(5) Through the analysis the progress of unexpected the negative results of public goods provision, to evaluate and feedback policies systems, service processes, service quality and other parties problems, in order to promote the improvement of service levels.
Richard Williams, in the book performance management, divides Government Performance performance system into four sections: (1) guide/plan. Identify political Government employee performance standards by their goals. (2) manage/support. Offer government employees feedback and supports to help them remove the obstacles to achieve their performance targets, by monitor and manage the performance. (3) Test/evaluate. Means evaluate the results of government employees' performance. (4) develop/reward. That is, against the assessment result, to offer reward, training and placement to employees.
Two examples
The United States of America started a campaign of government performance measurement in the early 1990s,which was focused on the outcome and customer orientation, management by objectives and budget relate to performance through measurement, etc. This reform had made some achievements in raising government efficiency, reducing the expenditure, deregulating, and increasing the public confidence in the government, and so on, while the achievement in planning management and relating budget with performance fell short of expectation. Early performance-measurement efforts, including planning, programming, and budgeting in the 1960s, the Nixon administration's management by objectives, and zero-based budgeting in the 1970s were more internal and process focused. Romzek (1998) describes these early approaches to measurement as hierarchical account ability for inputs (administrative rules guiding routine tasks and budgetary allocations) and legal account ability for processes (audits, site visits, and other monitor- ing tasks). Appraisals of government performance were concerned primarily with assessing the relationship of in- puts to costs and the value of cost-reduction activities in these systems, adapting techniques from the larger field of management science.
Hollings (1996, 15) characterizes these types of activities as "performance auditing," aimed at pointing out breakdowns in operational controls and the implementation of functional responsibilities and areas for cost reduction and operating improvements. Management by objectives (MBO) is a management system that incorporates the features of three processes that are known to constitute good management practice in government: participation in decision making, goal setting, and objective feedback. A compelling base of theory underpins each process (Drucker, 1954). First, goal setting in MBO programs involves the continuous review and revision of objectives.
"Decisions are made, goals are identified, priorities and posterities are set, and organization structure designed for the specific purposes of the institution" (Drucker, 1976, p. 19). Second, participative management is used to promote understanding throughout the organization (Ingraham and Rosenbloom, 1989) by "bringing out the basic views, the basic dissents, the different approaches to the same task and the same problem within the organization" (Drucker, 1976, p. 18). Third, objective feed- back is given by managers to subordinates on progress toward achieving their objective. Extensive empirical support exists for each of the three component processes. This evidence shows that, when used independently, each component process of MBO contributes to gains in productivity. Because all of the component processes increase productivity, MBO should increase organization-wide productivity as well.
The expansion of block grant programs in the late 1970s, followed by the Reagan administration's New Federalism in the early 1980s, shifted considerable responsibility and discretion in the management of public programs to the state and local levels of government. In- cluded among these programs was the Job Training Partnership Act (JTPA) program, a $5 billion federal employment and training program established in 1982, with a highly decentralized administrative structure and formal participation of private-sector representatives in local program administration. At the same time, concerns about how local officials, distant from federal auditors, were exercising discretion in the distribution and management of program monies provided the impetus for the introduction of new mechanisms for performance accountability.
As DeNisi (2000, 131) explains, all performance management efforts ultimately are aimed at influencing performance at the highest level of organization; yet, as the distance from the individual level to the highest level increases, the links between individual and organizational behavior and performance grow more complex. The JTPA performance standards system, described by Barnow (2000, 119) as one of the "pioneers in performance management," was a prominent example of performance accountability in this new era of decentralization.
This system was distinctive from earlier systems in that it (1) centered performance measures on program outcomes (for example, the number of trainees placed in jobs) rather than on inputs or outputs (the number of persons trained); (2) linked measures of program performance across multiple levels of government; and (3) included financial (budgetary) incentives for program managers based on evaluations of organizational outcomes. More generally, the system was designed to focus management attention (at all levels) on the central organizational objectives (or program outcomes) and lessen the government's need for costly process and compliance monitoring. Romzek(1998,204) describes this type of approach as one that relies on professional accountability, deferring to the discretion of managers "as they work within broad parameters, rather than on close scrutiny to ensure compliance with detailed rules and organizational directives."
Some problems
First, organizations and individual performance evaluation are difficult to be organically combined. On the one hand, individual performance goals are not always consistent with organizational performance goals, sometimes even conflicting. On the other hand, organization performance goals can be achieved only when be transformed into concrete individual performance. Second, in some sectors, performance evaluation is not well combined with department's mission and strategic objectives. Perhaps some department reform objectives are not fit with actual situation, and surely cannot consistent with their mission and strategic objectives organically, but in order to win more presidential budget support, departments have to use a lot of resources to deal with cross-section performance evaluation. Third, performance evaluation standards remain to be further quantified. Quantifiable evaluation criteria plays an important part in the performance evaluation, but it is difficult to use quantitative performance criteria in some projects or government activities, especially in cross-section comparison performance.
References:
[1]Theodore H. Poister and Gregory Streib, Performance Measurement in Municipal Government: Assessing the State of the Practice, Public Administration Review , Vol. 59, No. 4 (Jul. – Aug., 1999), pp. 325-335.
[2]Carolyn J. HeinrichSource, Outcomes-Based Performance Management in the Public Sector: Implications for Government Accountability and Effectiveness, Public Administration Review, Vol. 62, No. 6 (Nov. – Dec., 2002), pp. 712-725. [3]Richard P. Nathan ,"Complexifying" Performance Oversight in America's Governments, Journal of Policy Analysis and Management, Vol. 24, No. 2 (Spring, 2005), pp. 207-215. [4]Drucker, Peter, 1954. 7be Practice of Management. New York: Harper and Brothers. [5]Ingraham, Patricia Wallace and David H. Rosenbloom, 1989. "The New Public Personnel and the New Public Service." Public Administration Review, vol. 49 (March/April), pp. 116-125. [6]Julia Melkers and Katherine Willoughby, The State of the States: Performance-Based Budgeting Requirements in 47 out of 50, Public Administration Review , Vol. 58, No. 1 (Jan. – Feb., 1998), pp. 66-73. [7]Simon,H.Measuring Municipal Activity,A Survey of suggested Criteria and Reporting Forms for Appraising Administration[M].ICMA, Chieago,1938. [8] Carolyn J. HeinrichSource, Outcomes-Based Performance Management in the Public Sector: Implications for Government Accountability and Effectiveness, Public Administration Review, Vol. 62, No. 6 (Nov. – Dec., 2002), pp. 712-725Published. [9]Erdogan, Berrin, Antecedents and Consequences of Jusfice Perceptions in Performance Appraisals.Human Resource Management Review,2002,12:555—578. [10]Prtricia W. Ingraham. Evolving Dimension of Performance From the CSRA Onward, in Pfiffner P.James, edits, the Future of merit——Twenty years after the Civil Service Reform Act. Cambridge university Press, 2000. [11]Jerrell D. Coggburn and Saundra K. Schneider, The Quality of Management and Government Performance: An Empirical Analysis of the American State, Public Administration Review, Vol. 63, No. 2 (Mar. – Apr., 2003), pp. 206-213Published.
Related Topics