Global Wine Wars: New World Challenges Old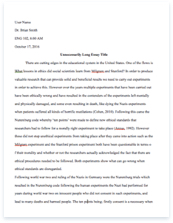 The whole doc is available only for registered users
A limited time offer! Get a custom sample essay written according to your requirements urgent 3h delivery guaranteed
Order Now
Question:•What challenge in the global industry structure and competitive dynamics led France to lose market share to challengers from Australia and other New World countries?Global wine market has undergone great changes during recent years. Besides declining consumption pattern that saw a 25% drop in 1976 to 1990 here has been other impacts why world wine market share pie has been redivided. Let me introduce you to my understanding of past and present of existing situation.
France wine industry has been sleeping on its past laurels and arrogantly refusing to notice changes in global wine industry and more important- changes in consumers, its tastes and consumption habits.
Over the years attempting to protect reputation, quality standards and market by raising entry barriers French wine industry has made for itself tons of laws, regulations, classifications and policies controlling almost every step and aspect of wine making process. The well ment AOC law and VDQS classificatory became an iron corset for French wine makers keeping the industry constrained by embedded traditions and practices. For example French vintners are prohibited from using irrigation to improve the grape crop, using oak chips to flavor wine, adding sugar or experimenting with non-traditional grapes in making their wine.
Such restrictions do not exist in New World production so the New World vintners, unconstrained by any traditions took the best from Old World production traditions and combining new technologies with innovative approaches were experimenting in both fields of grape growing and wine producing.
Another big issue for French wine industry was lack of uniformity in wine production process. Typically the tasks of grape growing, wine making, distribution and marketing was performed by different entities with differing quality standards and knowledge, making the process long, sometimes unpredictable and expensive. On the other hand New World vintners typically controlled the whole producing process by them; it let to constantly guaranteed quality standards what gave the producer a strong bargaining power with its suppliers, transport operators and retailers.
Old World wine industry, rich with traditions and tight with laws and regulations was rigid and could not properly react on changing tastes of existing customers. The fashion shifts from red wine to white and then back made Old World vintners confused and suffer financial loses. On the other hand New World vintners were able to expand their vineyards in widely available suitable land and be elastic toward consumers demand for taste, quality and price.
While French, the representative of Old World vintners expected consumers competence to be well educated when faced hundreds of options and recognize the differences in regions, vintage, and vineyard reputation, New World wine makers compensated consumers' insufficient knowledge and made the choice simple by labeling their wines with grape variety being use, and even started to educate its consumer with informative labels to help consumer move up each step from premium to icon price level.
From all information available I can conclude that changes in Old World wine industry should be made, some laws and regulations should be reworked, processes optimized and effective marketing practices implemented.
Question:•Why could not the French producers to respond to changing consumer preferences as the Australians did?Of course French vintners could refuse responding to changing customer preferences and they have the rights because they bring to its consumers more than just a wine, they stand for ancient wine making traditions brought to nowadays from past centuries. But will they be able to survive in long-term in today's fast changing environment?I take the strong point of view that some response to customers' preferences should be made. This response could be related to slightly taste changes or could take the opposite action in favor to producer in changing consumer taste by educating them from first days.
Another opportunity besides educating its consumers, how French vintners could keep producing existing quality and sophisticated palate wines, but still gain back their lost consumers is by optimizing wine producing process and by cutting costs and reducing wine prices.
Related Topics