Gender Equality Will Remain Lofty Dream in Pakistan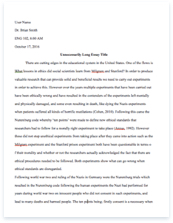 The whole doc is available only for registered users
A limited time offer! Get a custom sample essay written according to your requirements urgent 3h delivery guaranteed
Order Now
Now we would talk about the gender equlity will remain lofty dream in pakistan .Present condation of our country proves this statement .Gender inequality is exist everywhere.U can see it in ur daily life .Ur day start from travelling and if u travel from bus ,u wil face inequality overthere .there is less portion for the women than men ,infact most of the time women portion is ful of men .If we talk about the uni points it is totally different situation ,there is less portion for the men.
But in pakistan women are face more problems as compare to men b/c pak is called the socity of men .Women have to face alot of problemsevery field of life .Not only outside but also in our home.Many families who are illatrate ,they differentiate b/w girls and boys but many latrate families also behave like illatrate people.A women has been faceing many problems since her childhood sametime as daughter,sometime as sister ,sometime as ,sametime as wife or sametime as daughter in law.
After passing many years the women are still treated in a very inhumane manner.women are not given the respect what they deserve .there is no visiable urge in them to servive for a better life.they are not getting their rights and are killed by the cause of ignorance .There are many people who still don't like women to go out to get education ,to do jobs.Men can't bear the situation that a women holds on them or regulate and and system of job .Women should also work for the progress of the county .
Fari What is gender equality?
An important human rights issue, gender equality means equal empowerment and participation for both men and women in all spheres of public and private life. This does not imply that both sexes are the same but rather that they are equal in rights and dignity. As with all human rights, gender equality must be constantly fought for, protected and encouraged.
For more than a hundred and fifty years, the women's emancipation movement has focused on eliminating the pervasive discrimination experienced by most women and attaining more equal participation of men and women in the life of the community. As a result, the lives of most European women and men today differ considerably from those of a century ago. Key areas of advancement for women are:
• equal access to education
• women entering the labour market in large numbers
• the economic status of women
• distribution of work in the home and childcare
• family structure
• youth culture
• new information and communication technologies.
Although significant progress has been made in terms of gender equality and related attitudes, a number of obstacles to gender equality are still a daily reality in Europe.
What is gender?
Sex and gender are not the same thing. Sex is a biological fact. Almost all human beings are born in one of two biologically differentiated types: a girl or a boy. Gender, on the other hand, is a social condition.
As the World Health Organisation (WHO) explains:
'Sex' refers to the biological and physiological characteristics that define men and women.
'Gender' refers to the socially constructed roles, behaviours, activities, and attributes that a given society considers appropriate for men and women.
To put it another way:
'Male' and 'female' are sex categories, while 'masculine' and 'feminine' are gender categories.1
Some examples of sex characteristics:
• Girls will begin to menstruate while boys do not;
• Boys have testicles while girls do not;
• Women will be able to breastfeed a baby but men cannot;
• After puberty most boys develop greater muscle capacity than girls.
Some examples of gender characteristics:
• In Europe, women earn significantly less money than men for similar work;
• In many countries, girls dance more while boys play more football;
• In the whole world, women and girls do more housework than men and boys;
• Boys more often suffer from corporal punishment than girls.
An important part of one's identity and individuality, gender roles are formed through socialisation. Today, not only the family, school and workplace influence such socialisation, but also the media, including new information technologies, music and films. Both traditional and such new socialising forces serve to preserve and transmit gender stereotypes.
Gender equality is far from being a reality in Europe
Traditional gender stereotypes remain deeply rooted in European culture and manifest themselves in daily practise. As a result, men and women still have unequal opportunities. Britta Lejon, former Minister for Democracy and Youth in Sweden, illustrated in a presentation how this inequality is a reality amongst young people in Europe:
• Young men earn approximately 20% more than young women;
• When young men and women live together, women do twice as much housework as men;
• Very few young fathers take parental leave in countries where it is possible.2
Men continue to take part in many more key decisions than women. In spite of several affirmative measures, women's political participation is still very low: in Europe only 21% of parliamentarians are woman, ranging from 4.4% in Turkey to 45% in Sweden.3 Because men hold the key roles in politics, in the financial world and in the media, they are able to set the political agenda and the public discourse. In general, men continue to be regarded as the human norm and standard of performance.
Gender stereotypes
Many institutions of society reinforce traditional gender stereotypes. In the media, for example, women predominantly appear as objects of action, as victims and as caretakers, whereas men are usually portrayed as creative, strong, clever and full of initiative. While the media highlights a man's power and achievement, a woman, even an accomplished woman, is usually first evaluated by her appearance. In these ways the media, which includes television, radio, schoolbooks, children books, magazines, films and many forms of electronic communication, preserve and transmit stereotypes about men and women.
As with the media, the family, schools and leisure centres also have responsibilities for reinforcing gender stereotypes. A recent study shows teachers more often evaluate boys positively if they are dynamic, aggressive, independent, explorative and competitive, while girls often receive positive feedback for being obedient, kind, gentle, passive and positive to the community.4 Because such gender stereotypes are principally formed during school years, many girls are discouraged from taking independent action, from competing and from engaging themselves in the public sphere.5 Girls who do not conform to stereotypical expectations can experience criticism, ostracism and even violence.
Traditional gender stereotypes can hurt boys as well as girls. Stereotypical male expectations of strength and competition often conflict with a boy's daily experiences such as living in atypical family structures, male unemployment or women's growing presence in the public sphere. Such conflicts can confuse the development of boys' gender identity. Boys who do not fit the typical male stereotypes can suffer from bullying, exclusion and discrimination.
Related Topics