Future Trends in Healthcare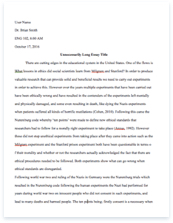 The whole doc is available only for registered users
A limited time offer! Get a custom sample essay written according to your requirements urgent 3h delivery guaranteed
Order Now
The use of telehealth and telemedicine technologies are predicted to provide a benefit to both health care providers and the patients they treat. With the right mix of technology telehealth will provide the physicians and the patients with a means to have a face-to-face way to perform an evaluation and assessment. This technology also offers the capacity to manage distance health care visits with the patients allowing physicians the opportunity to observe the patients recovery. Telehealth also provides quality health care by eliminating traditional obstacles like time restrictions, distance and mobility. Telemedicine technology has been used in health care for thirty to forty years and with the advancements in technology the health care providers and facilities have welcomed the arrival of telehealth. This paper will discuss the trends in technology and the affect it has on our health care system.
Assessment how the internet or any new form of electronic can be used
One goal in using technology in health care is to be able to provide quality care to a wider array of locations. Telehealth and telemedicine can fill a gap in quality care allowing access to anywhere and anyone in the World, allowing patients to see seen by specialist who can diagnosis and treat.
Impact on distance delivery
"Most agree that key goals of health care organizations will include an increased emphasis on community health, treating routine cases away from expensive, high-acuity environment of the traditional hospital through networks of ambulatory centers, physician practices, urgent care clinics and similar facilities" (Hrickiewicz, 2010). The use of electronic medical record which can connect a variety of facilities and providers which allows for ease of consultation between primary care and specialists.
Related Topics