Foreign Literature of Reproductive Health Bill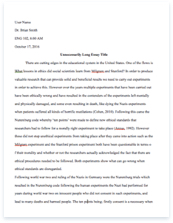 The whole doc is available only for registered users
A limited time offer! Get a custom sample essay written according to your requirements urgent 3h delivery guaranteed
Order Now
The proposed Reproductive Health Bill will be the start of moral degradation and the destruction of family life in the Philippines. Having studied Mariology at the Marianum in Rome and having understood myself the exegesis of chapter twelve of the Book of Revelations on The Woman and the Dragon and relating it to the proposed Reproductive Health Bill, I can clearly say that the proposed Reproductive Health Bill is in reality a subtle and Satanic attack against family life and the lives of the unborn children.
The Proposed Reproductive Health Bill promotes value-free sex education for children and adolescents that encourage them to be promiscuous and which destroy parental authority by over-emphasizing children's reproductive and other rights. Section three of the Reproductive Health Bill targets adolescents or young people. The objective is to make them sexually active because the adolescents or young people represent a huge market for family planning activities such as selling of contraceptives such as pills and condoms.
Section twelve of the Reproductive Health Bill speaks of Mandatory Age-Appropriate Reproductive Health Education which shall be given to grade five up to fourth year high school students for a total of six years. This value-free sex education is actually a violation of parent rights to educating their children according to the spiritual and religious values. Sex education will be taught for a total of six years! Longer than it takes to get a college degree! The bill has a punitive aspect for anyone who would oppose it once it has been approved. Even an intent to oppose the approved bill will mean one to six months of imprisonment or a fine ranging from 10,000 to 50,000 pesos. His Eminence Gaudencio Cardinal Rosales during the recollection of the clergy of the Archdiocese of Manila said that this is unbelievable. Not even foreign countries have such punitive penalties. I have heard from some bishops and many priests, if this will be the case "we are willing to be put to jail for the sake of Christ and the Gospel values."
This penalty clause will violate the rights of Catholic health professionals and will also penalize our Church leaders and ecclesiastics from preaching against the Government family planning program. We see clearly the direct attack of Satan here. The red, huge dragon, Satan is attacking the child in the womb of her mother, who is no other than our Lord Jesus Christ. We ask Mary for the triumph of God's reign and her Immaculate Heart over evil inflicting our country today.
The proposed bill poses a number of serious concerns in relation to the ethical principles such as truth-telling and full disclosure, the right of conscience and the right to life. It is pro-abortion. Pro-abortionists affirm that abortion is not taking the life of an infant because the child is not yet a human being but only a fetus.
Section ten of the bill considers contraceptives as essential medicines. Here, pregnancy is seemed to be considered as one of the most feared diseases as special priority is given to contraceptives as essential medicines in the allocation for medicines. The bill will use the hard-earned tax money of our people to be spent on contraceptives which should be classified not as essential drugs but as dangerous drugs and devices since they increase the risk of cancer, infections and other ills. The hard-earned tax money of our people should be used instead to boost the funding for education, basic services, food, and primary and preventive health care.
The proposed bill pretends to give light but in reality, it will lead to darkness. Section four of the bill says that "Reproductive tract infection includes sexually transmitted infections, sexually transmitted diseases and other types of infections affecting the reproductive system." Since artificial contraception has encouraged pre-marital and extra-marital sexual activity there has been a growing proliferation and epidemic of sexually transmitted diseases.
The house bill hides the major adverse effects of contraception to women such as breast cancer, cervical cancer, liver cancer, premature hypertension and coronary artery disease resulting to heart attacks and strokes, thrombo-embolism and pulmonary embolism.
Section 16 of the bill speaks of the ideal family size: "The State shall…encourage couples to have two children as the ideal family size." As of now the Philippines' total fertility rate or children per woman is projected to go below replacement (2.29 children per woman) by 2025. After that we will experience the population ageing and collapse as it is taking place today in rich countries and like them, we in the future, we will also wish to pay parents to have more children – but unlike them, we will have no money to do so.
The problem is not over-population but corruption. Poverty is an economic problem. Poverty needs an economic solution and not the demographic solution that population control pretends to give.
It is a battle between Gospel values and money. The proposed bill will ultimately pave the way to legalize abortion as what has always happened in other countries. It is all about abortion and money. It aims to legalize abortion, contraception, and the use of drugs, which involves millions of dollars also for incentives and monetary compensation to destroy life.
It is a battle between generosity and greediness. It is a battle between common good and personal interest. Many of our legislators have not really studied the real content of the bill as we have studied the bill in depth but are in a hurry to approve the proposed bill because of monetary compensation.
It is a battle between Christian love and lust. It is a battle between the reign of God and the reign of the Evil One. We must not be afraid to cry out our faith and stand for our faith in Jesus and proclaim our faith in Him and His Gospel values. We must not be afraid to shout to the rooftops our Christian faith. At times, we too are afraid to live our faith. We must look at Mary and ask her to strengthen us.
If victory of goodness over evil will triumph in our country, it will be through the intercession of Mary. If victory comes to our land, "Pueblo Amante de Maria" it will be the triumph of the Immaculate Heart of Mary. The triumph of love over hatred, the triumph of light over darkness, the triumph of peace over division, and the triumph of goodness over evil.
Related Topics