Ford and Firestone's Tire Recall: the Costliest Information Gap in History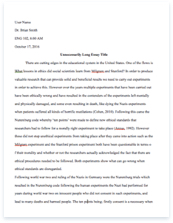 The whole doc is available only for registered users
A limited time offer! Get a custom sample essay written according to your requirements urgent 3h delivery guaranteed
Order Now
1.Briefly summarize the problems and major issues in this case. To what extent was this crisis an information management problem? What role did databases and data management play?
Answer:
These are the problems and major issues that I found in this case: •46 deaths and more than 300 accidents
•A confidential memo sent by Firestone to Ford claiming that everything was fine •Ford recall in 16 countries but not in US and also did not notify the safety regulators(NHTSA) •Disagreement about the tire inflation pressure(Ford recommended 26-30 psi, while Firestone recommended 30 psi) •Firestone plant was "rife with quality control problems". •Firestone expressed "major reservations" about a Ford plan to replace Firestone tires overseas •Ford said it was under obligation to report overseas recalls •Ford did not have warranty data on tire recalls
•The New York Times found that fatal crashes involving Ford Explorers were almost three times the as likely to be tire related as fatal crashes involving other sport utility vehicles •Department of Transportation did not have enough funding to track all data •Sue Bailey NHTSA Head said, "Our testing is clearly outdated" •Yoichiro Kaizaki CEO of Bridgestone resigned on January 2001 •A group personal injury lawyers identified a pattern of failures in 1996, but did not report to NHTSA until 2000
The information or data was available, but those information were not shared and were very difficult to gather thus making it a problem for information management. The databases and management of data played a huge role on this certain crisis. It affected them dearly because several databases were isolated, thus making it very difficult to detect a trend. There were no ways to share data resulting to the incompleteness of their data tracking collection.
2.Explain why the growing trend of deaths was not spotted for a very long time. Why do you think it took so long for the issue to come to the attention of the general public?
Answer:
The growing trend of deaths was not spotted for a very long time because individuals like the group of injury lawyers and the executives of the involved companies, hid the information. Data was also not stored because of the lack of funding of the Department of Transportation. They were also not obligated to report the overseas incidents – that's why it took so long for the issue to come to the attention of the general public. 3.List the different databases the parties had at their disposal as the problem grew, and list the data elements in those databases that were key to finding the tread separation problem earlier. Ignoring for the moment all other data problems, what critical data elements were those organizations not strong? For each one, why do you think it was critical and why it was not being stored?
Answer:
Firestone
•Nashville: Damage claims
•Ohio: Warranty adjustments
Ford
•Warranty information for non-tire issues
•Did not have warranty information for tires
Lawyers
•List of failure patterns
Department of Transportation
•Fatality data with vehicle type
•Not storing actual causes of failure(i.e. tires)
•No data from non-fatal accidents
NHTSA – National Highway Traffic Safety
Administration
•List of complaints, crashes, injuries and deaths
The Department of Transportation should've had the complete and accurate list of fatal and non-fatal accidents including the specific vehicle type and causes of failure. This is very important for information management and storage. This should be included on their yearly or monthly reports. It is disappointing to know that they were not able to store accordingly these data elements during that time because of their lack of financial support.
Also the Ford and Firestone should've had their own records and reports with regards to their manufactured products and also incidents both in US and overseas. It is very important for two companies in partnership to exercise good communication and proper data sharing. Maybe they did not want the government and the general public to make a negative impression to their companies that's why both of them did not exercise transparency in this issue.
4.Make a list of useful questions that these organizations might have asked of the databases but did not. Discuss why you think they did not ask these questions.
Answer:
1.Are there any trending patterns occurring?
Especially when it involves the safety and wellness of their clients, the manufacturing organizations involved in this case should've had this kind of data. I think they did not acknowledge this kind of query, either because they did not realize that it will be useful in the long run, or because they were not proactive when comes to their products' performance.
2.How many warranty issues from each tire type?
This could've have help them pin point faster the type of tire that is defective and solve any further problems. This will also prompt them about the increasing incidents occurring with their product users. I think they were just reactive about their manufacturing, thus compromising the quality of their products. They also neglected the importance of information
management.
Related Topics