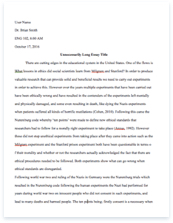 The whole doc is available only for registered users
A limited time offer! Get a custom sample essay written according to your requirements urgent 3h delivery guaranteed
Order Now
On my first visit to clinic I have been to private clinic named "Medi Core" . It is primary health care clinic. I was sent to family doctor`s consulting room. There were two persons: Dr Hatuna Gogia and her assistant Maia Bolkvadze. We were sent there to see how this clinic works. "Medi Core" offers many different types of doctors: family doctor, surgeon, pediatrician, physician, neurologist and etc. It also offers different kind of services: analysis, cardiogram, echoscopy, MRI and so on. Patient can`t go to "Medi Core" without insurance. At first, he has to take insurance, then go to department of insurance in clinic, there he will be put into list of patients at fixed time and day to visit a doctor. After this he can come to appointment with family doctor who can send you if it is necessary to send to specialist he needs.
If family doctor can handle it himself without other type of doctors, he is treating patient and giving him prescription. In clinic all of the information they are putting to computer data base, where all detailed patient`s history is stored including id number, insurance number, personal features (weight, length…) and some special notes if it is necessary. If I would be manager of the clinic I would change some details. For example, while listening to patient doctors shouldn't talk about personal staff, because it sounds strange. Second, I saw one situation when patient came to visit family doctor but he couldn't get treatment which he needed because there were some problems with insurance database. As a manager I would check his name in the insurance list when he or she makes an appointment with doctor. The Case:
I have seen three patients while staying in consulting room. One of them was man 35-40 years old, his name was L.G. He came to family doctor, because of high blood pressure/hypertension. First on the visit, doctor asks insurance and checks in database if this person can come to clinic otherwise doctor don`t have right to treat him. After making it clear, Dr Hatuna Gogia started to listen patient, sometimes asking questions (for example: when did he start feeling bad?) Patient was very dull, it was obvious that he wasn`t feeling well, his slow speech, and other features were visible . First Dr Gogia checked his blood pressure, it was 150/100. Then Dr asked her assistant to prepare patient for making cardiogram. After they have finished, Dr Hatuna Gogia told patient that he has to make blood and urine tests and come back tomorrow, after knowing test results she will make final prescription.
Meanwhile she gave him temporary prescription for that today: 2 herbal medicines, first was against stress and second for decreasing his blood pressure. At last assistant asked patient if he needs a certificate from doctor for his working place. Answer was positive and he got certificate that was letting him to come to 2nd visit next day. In the overall module I would change some things to make it more helpful for students like me. For example: in my opinion, doctors should know at least English basement quite well and medical terminology because it was sometimes hard to understand some things, or as I have noticed, doctor`s assistants were young and I think they must be able to speak English well, in case, if doctor will need help in talking with students.
Related Topics