Financing A Silicon Valley Start-up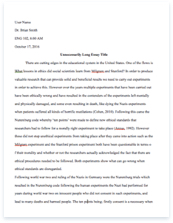 The whole doc is available only for registered users
A limited time offer! Get a custom sample essay written according to your requirements urgent 3h delivery guaranteed
Order Now
On seeing the lack of web services for ticket booking and also unexplored niche markets requesting for seat reservation of venues with less than 200 seats, TixToGo designed a self-service site to individuals and organizations to facilitate collection of registration fees, ticket purchases, donations or sign-ups for activities over the Internet, believing that the dynamics of the Internet would allow strong growth potential and lucrative returns.
The strengths of this company's business model are on its market potential and competitive advantages. Responding to event organization, the potential target markets were enormously huge as portrayed in Exhibit 6, addressing to an around $120 millions of revenue. Also, there were not existing rivals competing in the market. This would give them a "first mover advantage".
Nevertheless, the company is weak at its management level. Without a top-notch management team at the beginning, they failed to obtain sufficient venture capitalist or bridge fund to sustain their business. Moreover, they are unable to improve the site infrastructure and deal with the legal and administration work. These pitfalls would limit the expansion of the company's services and seriously affect the scalability, profitability and sustainability.
Due to an over-$200k deficit in year 1998 and 1999, TixTiGo, at the time of decision, failed to sustain its business with the current cash or consider further expansion. There are several reasons: (1) the two co-founders failed to finance sufficient funds from venture capitalists or angel investors; (2) the company had not yet employed the right number and profiles of executives for company expansion or financing; (3) at introduction stage, the total number of deals is low and the gross margin could not cover the operating expenses, including salaries and sales commission, contributing to a large sum of deficit; (4) the company did not employ a strong sales force to promote sales figures.
As mentioned in the text, what TixToGo desperately needed was money, product, and people. Yet, people come first since they represent credibility and intelligence. Building a top-notch management team that could appeal the investors and run the company well is of utmost important. Thus, Cordova should first lure some experienced, risk-seeking executives who share similar vision on the company, possibly her colleagues, to join TixToGo and strive to convince investors for financing. Next, in order to boost up traffics, they should improve the site layout and user-friendliness as well as employ a strong marketing force to aggressively promote their service platform. Only with a promising valuation from venture capitalists could they achieve the budgeted optimistic expectations and gain investors' confidence. Finally, they may also consider rename their brands so that people would easily get access to their site. One possible way is to give away luxury prize for the most brilliant name to draw people's attention.
In 1999, TixToGo is visionary spotting the market opportunity. They correctly anticipated the growing popularity of e-commerce and their business model has infinite potential and scalability. Taking the elite management team into account as well, it appeared to me that the company is going to experience huge growth and able to sustain in at least ten years' time.
As for funding, since the cash account had only $12,000, which is even lower than the monthly expenses, venture capital financing is unfavorable for short-term cash funding. Therefore, I would recommend TixToGo to turn to bridge financing.
Referring to their income statement pro forma in Exhibit 7c, they had a net loss of almost $1m for fiscal year 1999, but a net gain for 2000. Thus, I would suggest finance $2m from angel investors to compensate for the necessary expenses incurred, under the term of 5-year mandatory withdrawal to prevent investor relations nightmares.
After the bridge fund is obtained, they should also approach and finance $10m from venture capitalists for long-term cash funding. This would prove to be a stable fund and facilitate many of the company operations.
There are two lessons I would draw from the case about entrepreneurship and venture financing for start-ups.
First, investors invest in people, not ideas. They believed only the right people can execute the ideas and therefore invest according to the management team's background, like the TixToGo case. This implies, as an entrepreneur, networking is not only critical for business connections, but also for successfully setting up start-ups and financing.
Second, I can differentiate venture capital financing and bridge financing in terms of pros and cons as well as timing. The former usually comes with a larger sum but requires serious valuation, whereas the latter is more convenient but may induce investor relations nightmare. Companies should fund their business according to their financial condition. For acute funding need, bridge financing is more favorable; for long-term funding, venture capital financing is more beneficial.
Related Topics