Film response paper: Dreamworlds 3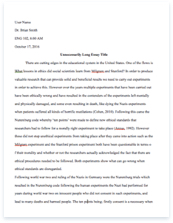 The whole doc is available only for registered users
A limited time offer! Get a custom sample essay written according to your requirements urgent 3h delivery guaranteed
Order Now
There exists widespread societal cultural thoughtfulness to impartiality and intolerance when it comes to being judgmental. Whenever bigotry or misogyny erupts it is made with the disclaimer that perhaps such issues open cultural debates, the film directed by Sut Jhallys explicitly tells all. Dreamworlds 3 explores into the periphery of contemporary music videos and history of music videos to explain how these videos use sexual imageries to draw the attention of the audiences. To a great extent, imagery in Jhallys film portrays women value deeply relies on physical beauty and their sexual appeal. In this documentary, sexual images of women are presented as to attract men, desiring for sex in the absence of men, and powerful men always overpower the quality of being a feminist. It also presented some aspects how women attract men through their dresses, movements of the body and using vigorous activities. At the end of the documentary, the filmmaker gives the purpose of this film and presented statistics about some violence of women particularly in America.
From the video, I do believe that the movie maker's message is for the betterment of a society that has an offensive behavior. These music videos are reflections of how society thinks about women, who are lesser than men. Women are always considered sexual prey, for example, on school campuses in which fraternities exist. The organization requires violent sex to join. Aside from using alcohol, facilitation of rape is practiced giving emphasis on the importance of maleness among the members, but this thing lowers the position of women in the eyes of the members of this kind of group. In my opinion, the film does not obliged viewers to adopt the conclusion of Jhally but instead to develop their own critical eyes and to convey the breeds of these sexual images found in music videos.
These music videos produce violence against women such as rape, sexual assaults, harassments, verbally and physically. One of the most violent breeds of the combination of music and pornography in music videos is rape. Women's appearance is one of the main reason men do this kind of violence to women. It considered that the presence of women made men helpless regarding sexual pleasure. Men see the appearance of women especially the way they dressed. If a woman dresses in a very attractive way, then some men think that the woman is seducing although the woman does not have that kind of intention. However, many don't agree with the idea that to avoid getting rape is to avoid dressing in a seductive manner. Women are the primary victims but, in the end, they are being blamed for what is happening to them. Pornographizing is one of the main issues that lead to the violence of women.
Men are relating to the images of women. Images such as in music videos which have sexual images that excite and wings for sexual desire. Because of these pictures, it may lead to the brutalization of men to women because they will think that women do not have respect for themselves. One argument about the violence of women why considered as the social problem is the so-called rape culture. Rape culture is said to be a society that allows and accepts sexual harassment and violence as normal. The argument is that the violence of men considered as acceptable to the community. People felt it as normal, sexy and these situations cannot be avoided. In the eyes of the population in society, women who fight back, refuse and complain in courts against these actions are considered as women who are mentally disturbed, unnatural and vigorously energetic. People see them as a female homosexual. However, on the other hand, if women do not fight back people think that they deserve what they got.
Music videos have a critical role in the violence of women. These pornographies and sexual imagery seen in these videos encourage men to harass women. It is one of the greatest reinforcement regarding violence against women. It is one of the contributors to the values and attitudes of men towards women. The music videos with sexual imageries convey behaviors of women that attract men to rape a woman. Rape culture also has a great role in the increasing numbers of rape victims all around the world. It is not enough that the authorities advise women to dress up properly since women have the freedom to do their own but people in the society needed to transform their attitudes about sexuality, power between men and females, gender and race. In the video, there is a part there that shows the white supremacy and black masculinity which portrays racial discrimination. It is imperative that socialization for both men and women be altered. Violence against women is not to perceive as only an individual problem but a social issue.
Observations of the film hint hyper-masculine realm view, this no doubt promote women body inclusively as just a mere type of currency. This conveyance of human beings who exist in our societies to be the thing to be used in any way is made obvious with the images accompanied in the film scenes. Justly, photographic images taken out of the perspective of the very videos and made accessible with a solicitous and intelligent critique makes the whole thing look shocking and objectivizing.
Conversely, from every clip, it touches various decades and genres utilized as enticing props other than anything else. Seeing musician in music videos hanging around camera posing and displaying far more than what the eye should see. The unceasing reprise of the male sexual fantasy seems dangerous not just for any female from the preadolescence on as this give the impression that women are sex toys meant to be stared at and pined after. An woman is not valued if she is gorgeous, thin, and submissive to the sexual desire of men, and when they the teenage female gets used to this narrative the tendency of believing that this is warped understanding of female sex, and for sure it can lead to many problems as adulthood come knocking. Additionally, the very music videos incline that men are in a high position in society hence giving the impression that men should be the preferred people to call the shots be it physically, emotionally or sexually.
The director deconstructs several themes, tropes, and images throughout the film and this proves an outstanding selection of videos themselves. The objection of women will surely pop up no matter what, nevertheless the author goes ahead to what can best be described as out-of-context and rather grimy video clips- the truthfulness of this is debatable. In the same uniqueness, statements that music videos are predictable and somewhat promote adolescent male fantasy look inflexible in the hands of less skilled. Yet still, the film is engineered not to seem forced even though it holds proves to be least evocative least food for thought. Paying attention to stories in the film being acted out versus the way gender roles makes one think unwittingly absorbing the sexist setting.
Inconveniently, the directors do not provide evidence to prove the interplay between video commercialization and overall desire of cultures drawing from ideas perceived in society. This opens a never-ending dialogue on giving and takes nature of the music played in our living rooms. Could there be a chance they are shaping our culture? Are they providing what we desire to see? Or something else. But certainly, these issues give way to one understanding that arguably culturally and of course the conventional lacking.
Related Topics