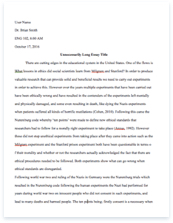 The whole doc is available only for registered users
A limited time offer! Get a custom sample essay written according to your requirements urgent 3h delivery guaranteed
Order Now
INTRODUCTION
Poverty the state of being poor according to Webster. But poverty for me may be defined as the root of all evil. If you are a parent would you spare to look at your children dying because you can't afford to give them food and send them to hospitals whenever needed? If you would have just given a chance to go abroad for work to give your family a better future would you decline it? If you are a responsible parent your answer would be NO. Because of poverty most of the Filipino people leave their family, their mother land and their loved ones in exchange of money. Others can even afford to kill just to be paid great amounts of money. So why not smuggle drugs which costs almost a hundred million or maybe billion? Hunger for money and for power pushes this people to do illegal things. Syndicates are also one factor that pushes the OFWs to smuggle drugs, they use aromatic words and side-by-side promises and worst some syndicates threaten our people.
HISTORICAL BACKGROUND
Poverty is a problem in the Philippines for a very long time. When Marcos comes to power in the Philippines, Philippines is the most developed country in South-east Asia, or can say in the region. When USA gave independence to Philippines, they still helped to developed it. Philippines was one of the growing tigers of Asia. But when Marcos declared martial law, everything went downhill. Investors kept away and devaluation of the Peso. Oil crisis of the 70s also affected this period of time as when US gives support to Israel, the oil producing Arab countries cut down their oil production thus sending a crisis throughout the world. High inflation and higher commodities prices like now led to protests against Marcos and he himself overspend on the election period in 1969. History judged a man. There is no such thing as exact history of poverty in the Philippines. There is a lot of factors can be the centralisation of the economy in Manila, Cebu and Subic/Clark Pampanga. Can be the distance and poor infrastructure of the Philippines?
Can be the corruption that grip the country and hold it to its track?. Historians have generally been reticent in attributing any special role to natural disasters in shaping the evolution of human societies, yet there is a fundamental relationship between the history and structure of societies and its vulnerability to these events. This paper explores the relationship between environment and poverty in one such society particularly vulnerable to natural disasters, the Philippines. It argues that the extremes of wealth and power characteristic of this society are possibly the result of the frequency and magnitude of such events that exacerbate social inequalities. Specifically, the paper examines the rising incidence of natural disasters in recent decades, both globally and within the Philippines, and then assesses the effectiveness of the relief mechanisms that the latter has evolved to cope with these occurrences. Finally, the paper investigates the correlation between natural disasters and the way power and wealth are articulated in the Philippines.. As a result many Filipinos try their luck to other countries to find employment to support their families back home.?
FACTS AND FIGURES
According to the Philippine Drug Enforcement Agency (PDEA), drug mules transport heroin, shabu, cocaine or marijuana mostly to China (90%), Hong Kong (9%) and Taiwan (1%). Drugs are usually hidden in suitcases, luggage, shoes or handbags, ingested or swallowed using latex balloons and capsules, or strapped to the body. Some are even inserted to the body through minor surgical operations, or in worse cases, inserted into the female vagina. Filipino females are the preferred drug couriers because they pose lesser detection risk from authorities . PDEA reveals that the modus operandi of recruiters is to befriend potential drug mules or victims with high-paying job offers, or an offer to marry the recruit, or meet through casual acquaintance or social networking sites such as Facebook and My Space. They even engage travel agents and tour operators to arrange airline and hotel bookings and use fake credit cards and documents to quickly facilitate transactions.
As a result the Department of Foreign Affairs (DFA) reiterates its appeal to all Filipinos to avoid accepting offers from individuals or groups to carry illegal drugs in their luggage or in their person when going abroad in exchange for money, as harsh penalties await them in their destinations. This is in light of the Philippine Consulate General in Macau SAR's report to the DFA on the arrest of two Filipinos, a man and a woman, on February 1 by the Judiciary Police (PJ) in Macau SAR for alleged drug trafficking. Consulate officials extended assistance to the Filipinos to ensure that their rights are respected and have been coordinating with Macau SAR authorities on the matter. The Consulate has been constantly warning Filipinos based in Macau and Filipino tourists against using and dealing in drugs. As of date, there are some 19 Filipinos currently detained in Macau on drug cases. The Philippine Government has a strong anti-illegal drug policy, and is closely cooperating with law enforcement agencies in other countries on efforts against anti-drugs trafficking.
It is undertaking comprehensive and proactive measures to address the drug mules issue and to prevent the further victimization of Filipinos by international drug syndicates. The Philippine Consulate Generals in Hong Kong and Macau have reiterated its warning to Filipinos to be extra wary of accepting offers from individuals or groups to carry illegal drugs in their luggage or in their person when going abroad. Earlier, Hongkong and Macau airport authorities arrested Filipinos in three separate occasions there for alleged drug trafficking. In Hong Kong, Consul General Claro Cristobal said authorities arrested two Filipinas on separate occasions for alleged drug trafficking. The first arrest was made on June 2 when immigration authorities at Hong Kong International Airport refused entry of a Filipina. As a customary procedure before deportation, her luggage was taken to the customs checking area for inspection. Authorities reportedly found 1,040 grams of heroin hidden inside the soles of three pairs of shoes in her suitcase.
23 February 2010 – The National Bureau of Investigation (NBI) arrested four members of a West African drug syndicate which recruited Filipinos as drug couriers, the Department of Foreign Affairs (DFA) said Monday. DFA spokesperson Eduardo Malaya said the syndicate is composed of three Guinea Bissau nationals and a Filipina. "This decisive action by Philippine law enforcement authorities should serve as a stern warning to those who have been victimizing Filipinos. It is also a reminder to our kababayans not to allow themselves to be willing victims in exchange for money," Malaya said. The National Bureau of Investigation (NBI) reported that the four drug mules arrested were in their way to bringing their Filipino recruits to the airport in Clark Field, Pampanga. They also seized from the suspects two thumb-sized capsules containing 20.0170 grams of cocaine hydrochloride as well as instruments used for drug trafficking.
The NBI recommended the filing of charges against the four for violation of the Comprehensive Dangerous Drugs Act of 2002, Migrant Workers and Overseas Filipinos Act of 1995, and the Anti-Trafficking in Persons Act of 2003 before the Angeles City Prosecutor's office in Pampanga where the arrest took place. Earlier, DFA Undersecretary for Migrant Workers' Affairs Esteban Conejos, Jr. revealed that the number of Filipinos facing drug-related charges in China has increased at alarming levels. Seventy-two Filipinos are facing capital punishment due to drug trafficking. Some 62 out of the 72 have a chance of getting a reprieve. Department of Foreign Affairs Undersecretary Esteban Conejos has continuously issued warnings to Filipino travellers against becoming drug couriers. "We warn our countrymen not to accept packages which they suspect are drugs. If they are caught carrying illegal drugs, they will face very dire consequences," he said.
Drug trafficking of 50 grams or more of illegal drugs in China is punishable by 15 years in prison, life imprisonment or death. In Muslim countries, drug trafficking is punishable by death, according to Shariah law. Meanwhile, the former President Gloria Macapagal Arroyo signed Administrative Order (AO) No. 279, creating an inter-agency task force for the prevention of Filipinos being used as drug couriers by international drug trafficking syndicates. President Arroyo signed the Administrative Order on the recommendation of the DFA. According to the AO, the fight against illegal drugs would require that all available government resources be utilized and that concerned law enforcement agencies be coordinated to ensure the implementation of a unified anti-drug program that would address the problem of drug couriers. The Drug Couriers Task Force (TFDC) will be composed of the Philippine Drug Enforcement Agency as chair; the DFA as co-chair; and the Department of Labor and Employment, the Bureau of Immigration, the Bureau of Customs, the NBI, the Philippine Information Agency, the Manila International Airport Authority, and the Philippine Tourism Authority as members.
The TFDC is tasked to develop and execute programs and strategies against the recruitment of Filipinos as international drug couriers by international drug trafficking syndicates that victimize overseas Filipinos. The answer points us back to our airport security system. We have two international airports in the country, Mactan International airport and the Ninoy Aquino International Airport, both with fairly strict security measures. For metal weapons, that is. But drugs? I don't think so. The system is fairly simple. They bring in the raw materials, or maybe even buy them locally, produce the drug here, and sell it abroad for greater income. But why would they put their drug labs here in the Philippines? Because our security enforcement agencies are not that good at sniffing drugs if you compare it to those of our neighbouring countries. And our intelligence system is sadly not that intelligent to do great at catching drug syndicates. Why hire Filipinos for drug mules? To cut labor costs, or maybe freight charges, or talent fees, or service charge maybe.
Whatever you call it the motivation is the same. Filipinos go for the job for what it's worth. Some transport drugs abroad without knowing it, the others do. But let's go back to the question: Why do Filipino drug mules get caught easily? Again, blame the security system and poverty in our country's portals. Filipino drug mules have a lesser tendency of being caught here because of the technology, or the lack of it, used in our airports and seaports. If you follow the news closely, you would notice the great number of drug laboratories being busted by drug raids every year. And here's one amazing fact: most drug lab operators are foreigners.
One of those drug laboratories or maybe one of the yet unfound drug labs could have possibly produced the drugs carried by Filipino drug mules now jailed abroad, or even by those who have already died. Different story for airports abroad. Whatever they hide in their bags do not make through foreign security checks. And there they are, caught red handed for smuggling illegal drugs. The business of transporting drugs is not novel to anyone anymore. And Filipinos carrying illegal drugs is not an unusual trend for the foreign airport security personnel. Just by carrying Filipino documents, a tourist or any passenger can cause foreign security personnel on their heels and heighten security measures.
Related Topics