Fiat's Strategic Alliance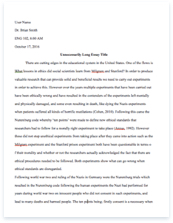 The whole doc is available only for registered users
A limited time offer! Get a custom sample essay written according to your requirements urgent 3h delivery guaranteed
Order Now
What is the business opportunity in India? Do you think that Fiat needs a partner? Why? Actually there is a lots of opportunities in India. There is a huge automobile industry in India which was valued at over 26.3 billion USD. Unit sales in the same year exceeded 1.5 million. Passanger vehicle sales is expect to grow 14%-16%. There is a big potential in owned car statistics. It was expected to grow from seven in 1.000 to eleven in 1000. This growth can easily be underestimated but when we examine the population of India, which is 1.1 billion, we can find out the opportunities. On the other hand, government realized the important of automobile industry. Even, The Indian government launched its own company and made a JV with Suzuki. Lastly, in 1991, liberalization policies opened up India to international business. In this way, Fiat had a chance to involve to Indian Market with a wholly-owned subsidiary and they formed a JV to produce compact car, Uno. Also we can mention about India's geographical advantages too. A factory in India can easily be a HUB for automobiles and spear parts for Fiat. In my opinion, this is an valuable asset for Fiat. Because, they will use and improve its suppliers, dealership network and customer service.
If Fiat is able to create strong relationships with the suppliers competitive advantage in terms of speed, efficiency and economics will be created. Also, if it is able to create a communication with dealers, it will effect to improve customer satisfaction and experience. Also, it helps to cut manufacturuing costs, which caused to compete effectively against competittor. Is the business case for the joint venture convincing? Back your answer up with a financial analysis Yes, it is. First, lets have a look at what was the situation for Fiat India before this JV. Some of their products failed to provide sufficient volumes to justify the completion of the construction of the second plant. It was loss-making and its Kurla plant was operating under capacity.
The company was faced with a decision of whether to close down the Indian operation or look for an alternative such as finding a local partner. Even Lombardi said, "Even with our direct market presence, our market share was quite low. So in India, we began looking for a partner. We wanted that partner to be local since they needed to understand the market, the customer and the complicated value chain." Tata was a good candidate for this partnership. Because, it was the largest automotive producer and its automotive division is the fifth largest commercial vehicle manufacturer. On the other hand when we focus on financial analysis, They expected to achieve a project payback of eight years and at least €30m in net present value. Also, they have a business plan for cars, transmissions and engines. They expected to reach 100.000 cars and 200.000 engines&transmissions per year. When we look at to their assumptions, they will create 152 m Euro profit for each year with best case scenario. Cash Flow Analysis
NPV Analysis
When we run this formula against their expectations, discount rate has to be equal to 14.43%. At that time, an Indian interest rate is about 7%. So we can easily say that, if everything goes well with their expectations, it is look like a good agreement for strategically and financially. But, if worst-case scenario happens, than discount rate equals to 6.45%, which is under Indian interest rate. Even, they thought about their margins as 12%-16%, but Exhibit 4 shows Revenue Share For Participants in the Automotive Value System and it mentions about only 10%. Hence, everything is up to their volume, margins and cash flows. They should think about their business plan more carefully. In my opinion, this JV is still convincing but they have to make their business plan with a more realistic scenarios.
Related Topics