Features Of Partnership Working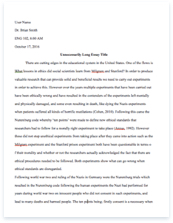 The whole doc is available only for registered users
A limited time offer! Get a custom sample essay written according to your requirements urgent 3h delivery guaranteed
Order Now
"I believe that the key to a successful Nursing home is quality focus, open and honest communication and partnership working." – Hannah Parry
Introduction
I am currently Acting Manager of a 49-bedded nursing home. I manage a team of nurses, carers, domestic staff, kitchen staff, administrator and activities coordinator. Before being promoted to Acting Manager I was a trained Registered General Nurse (Clinical Lead/Deputy Manager) within the home. During this time I have gained experience of partnership working and its benefits for both service users and service providers.
This piece of work will be a reflective account on the features of partnership working. I will explain how I work in partnership with colleagues, other professionals, service users and their relatives. In addition, I will explain how partnership working delivers better outcomes and how I have overcome barriers to partnership working and dealt with conflict.
Features of Partnership Working
Partnership working is about developing comprehensive and equally beneficial relationships that will in turn improve the quality of care. Additionally, in order to achieve an organised service, providers will need to demonstrate good communication, co-ordination and co-operation. A partnership approach that is founded on collaboration and co-operation between each partner will ultimately benefit the service user and the service provider. These benefits will include: 1. The opportunity to provide consistent coordinated and comprehensive care and 'person centered' approach 2. Access to a range of education and training opportunities 3. Access to a broader range of services that will address the service user needs 4. Developing a better understanding of others' skills and in turn develop a wider range of personal skills in dealing with service users 5. Develop a wider skill base for staff to successfully meet the needs of clients 6. Recognise and utilise partner strengths and areas of expertise.
In order to achieve successful partnership working, barriers will need to be identified and addressed. Misinterpretation of the purpose of the partnership and a lack of commitment to the partnership can cause barriers. Other recognised barriers may include no clear boundaries, reluctance to share information, lack of training, and potential conflicts in philosophies. Each partnership will work in different ways; however, I have learnt that there are a number of key principles that will facilitate strong, effective relationships within and across partnerships. These include: 1. A linked approach to designing and delivering integrated services for the benefit of the service user and their relatives, 2.Excellent communication and regular communication between multi-disciplinary teams (MDT) members is fundamental to ensuring an efficient approach to care 3. Trust and honesty between partners with agreed shared goals and values 4. Ensuring the aim of the partnership is agreed and understood by all parties 5. The partnership having clear, effective leadership and the role of each provider is clear to all parties 6. Adopting a supportive atmosphere when suggestions, ideas and conflicts are addressed.
Reflection
According to Cooke and Matarasso (2005), reflection is vital to increase self-awareness as well as to develop a conscious knowledge base for practice at all levels. Furthermore, Bulman and Schutz (2008), agree that reflection is a reviewing experience from practice so that it may be described, analysed evaluated and consequently used to inform and change future practice. Management is a practice of discipline; and effective preparation of management means that we can effectively and competently care for service users and providers and continue to develop skills over a professional lifetime. Therefore, professionals reflect because it provides a tool through which they can communicate and justify the importance of practice and practice knowledge. The feelings and thoughts developed through reflection are what generate concepts that we learn from, enabling us to adept our attitudes, beliefs and actions accordingly (Gibbs, 1998).
It takes a lot of people to run an Organisation effectively. Each person has a vital role to play in ensuring that the service user receives the highest level of care. Since working within the home, I have had the opportunity to work in partnership with healthcare professionals, service users and their relatives. Moreover, I have had the opportunity to develop the knowledge, skills and attitude required to lead partnership working that ultimately results in improved patient outcomes. The essential members of the MDT I have worked with include: Registered Nurse, Doctor, Speech And Language Therapist, Social worker, Dietician and Pharmacist. I recognise that each professional has their own area of expertise that can be combined to tackle and challenge complex and diverse needs. To achieve this I have had to communicate effectively, ensuring all discussion and interventions are recorded and monitored on a regular basis. Furthermore, creating opportunities for multi-disciplinary members to get together has enhanced collaboration and communication, as research has shown that regular team meetings and joint decision-making has proved to reduce service user admission to hospital.
Partnership working with other health care professionals, colleagues, service users and relatives has been successful when I have been flexible and one hundred percent committed to the to partnership. Experience has taught me that the key ingredients to being successful always include informing the partner exactly what is planned, consulting them on how the problem would best be resolved and then inviting them to provide feedback and ideas. I recognise that once all parties have been encouraged to provide additional information then the partners will collaborate and decide on the best course of action.
Experience has taught me that an environment which promotes collaboration and positive communication amongst workers evokes satisfaction with ones work and most importantly sustains a higher quality of service user care. Hence, I have learnt that an Organisation must state expectations of mutual respect amongst the staff to ensure core values. Subsequently, as the manager I have been required to model behaviors and enforce policies of zero tolerance for disrespect. To achieve this I have carried out regular supervisions with staff members, monitored staff training and held regular staff meetings. The key steps I took were too: 1. Identify aims, objectives and concerns. 2. Clarify Roles and responsibilities.
3. Guarantee partners are supportive, dedicated and willing. 4. Identify source and provide resources. 5. Establish structure and procedures. 6. Carry out task. 7. Evaluate and Review. I apply this strategy when working in partnership with all providers and service users. When applying this strategy to service users, I ensure that they are involved in all decisions concerning intervention they may receive, that their assessments and interventions are formed by their occupational needs, their wishes and their choices. If the service user lacks capacity, the same strategy will apply when liaising and working together with their close relatives/other healthcare professionals and/or advocates.
According to Arnold and Boggs (2011) failure in collaboration and communication among health care professionals, service users and their relatives are among the most common factors that contribute to increased errors and adverse patient outcomes. This underlines the importance of good communication skills and collaborative healthcare practice in order to meet the needs of the patient in an appropriate and safe manner (Ellis and Hartley, 2005). To achieve this it is vital for all partnerships to work as a group utilizing individual skills and talents to reach the highest of patient care standards. Each partner must be willing to work together, have the same aims and objectives, and provide a patient care plan that is adapted to fully meet the needs of the patient.
However, collaboration of different skill levels and capabilities can present with its share of problems, such as, a break down in communication or the lack of understanding into how the other members of the team contribute. To avoid role ambiguity it is vital that well-written job descriptions and clear communication about expectations are explained and addressed. Collaborative practice amongst a team can produce amazing results, as long as it is orchestrated correctly. To successfully function as a team there must be a mutual respect for everyone's contributions and each team member must be able to communicate effectively and honestly in a professional and respectful manner in order to eventually reach a consensus of a common goal (Finkelman, 2006).
During my time as a clinical lead/deputy manager I have had to manage conflict in partnerships. I recognise that it is important to understand that confrontation between partners does not equal failure. When I am confronted with confrontation I provide an environment that encourages listening and compromise as I recognise that conflict will often clarify an issue/concern and subsequently provide help to each partnership. Conversely, confrontation can be destructive if taken to an extreme, such as, spending too much time arguing about how to get things done, who should be doing what and when it's meant to be finished. If this scenario occurs, I endeavor to establish or re-establish ground rules.
Reminding everyone what the goals of the partnership are and why it's important to achieve them. As a manager I recognise that for a healthcare team to be efficient the team needs to formulate clear, agreed and shared objectives that contribute to enhanced patient outcomes. Moreover, these objectives allow for me to measure progress, assess and recognize potential risks and identify opportunities for inter-professional practice. Objectives are paramount in enabling the team to clarify what is important to each team member, the service and to those who use it. I have found that when setting objectives it has increased awareness of the service priorities, increased motivation and enthusiasm from the team and assisted the organization to reach its full potential and achieve its goals.
References
Arnold, EC,. Boggs KU (2011) Interpersonal relationships: Professional Communication Skills for Nurses. 6th ed. Missouri: Elsevier Saunders Inc.
Bulman, C. and Schutz, S. (2008) Reflection in Nursing Practice. Essex: Pearson Custom Publishing.
Cooke, M and Matarasso, B. (2005). Promoting reflection in mental health nursing practice: A case illustration using problem-based learning. International Journal of Mental health Nursing. 14(4). 243-248.
Ellis, JR,. Hartley, CL (2005) Managing and Coordinating Nursing Care. 4th ed. Philadelphia: Lippincott Williams and Wilkins.
Finkelman, AW (2006) Leadership and Management in Nursing. New Jersey: Pearson Education Ltd.
Gibbs, G. (1998) Learning by Doing: A Guide to teaching and learning methods. Oxford: Further Education Unit, Oxford Brookes University.
Related Topics