How far by the end of his reign had William imposed Norman government on England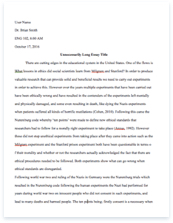 The whole doc is available only for registered users
A limited time offer! Get a custom sample essay written according to your requirements urgent 3h delivery guaranteed
Order Now
Norman government was imposed on England in three main forms, law, church and administration by the end of Williams reign on England. Williams approach to Norman government was taken very seriously as he was precautious in his approach. An example of how serious he was would be shown in the administration system. The system he inherited, upon being crowned king, was much better equipped than the Norman administration system and William decided to make no changes immediately.
Although, as William began to understand the system, he began to gradually replace the Saxons with Normans. Once the Normans understood the system they made it run more efficiently and turned it to new purposes such as the accomplishment of the Doomsday book. Reason alone that the Doomsday book was accomplished in Norman and not Anglo-Saxon England shows that William had managed to succeed in his persuasions of imposing Norman government on England sufficiently enough for co-operation from the Saxon public.
This stems to the view that William wanted a long-term takeover of England and also shows how William managed to complete the Doomsday book without many changes on the Saxons. The feudal system was a huge change that William introduced, creating a system by where, in return for an oath of allegiance, William granted land to the most powerful Barons. These fiefs were then further divided amongst lesser barons. Serfs, whom worked on the land, were no longer to go as they pleased as a result of the change.
They were restricted to the village they were born in, the exception being if a girl was marrying a man in another village. Any change in law was not seen to be an enormous one, as no one actually thought of them as Norman laws. The Murdrum fine was introduced along with trail by battle, slavery and the Wergild were abolished. In some cases the Murdrum fine could be a way in which William tried to protect the Normans against any attempts by the Saxons to rebel against them.
It was a fine in which any Saxons found in the radius of a murdered Norman would instantly be found guilty. William imposed Norman government on the church by installing Lanfranc as Archbishop of Canterbury in 1070. William had waited until now as the last Saxon priest in an influential post, the Archbishop of York, had died in the previous year and William had wanted to avoid a confrontation. With the church under his control, William was able to instigate Church reform without fear of opposition.
By the end of his reign, William had imposed Norman government on England in sufficient depth to ensure that the fundamental departments of Central Government, the Church and Personnel were under his control. This ensured that the country was more efficiently run than before Williams reign. Along with his military skills, William had been able to gain the support of England through shrewd, carefully planned changes to fundamental systems that did not make the Saxon people feel like everything was changing completely beyond recognition under Norman rule.
Related Topics